Taiwan pledges US$56 million donation, new scholarship to help Ukraine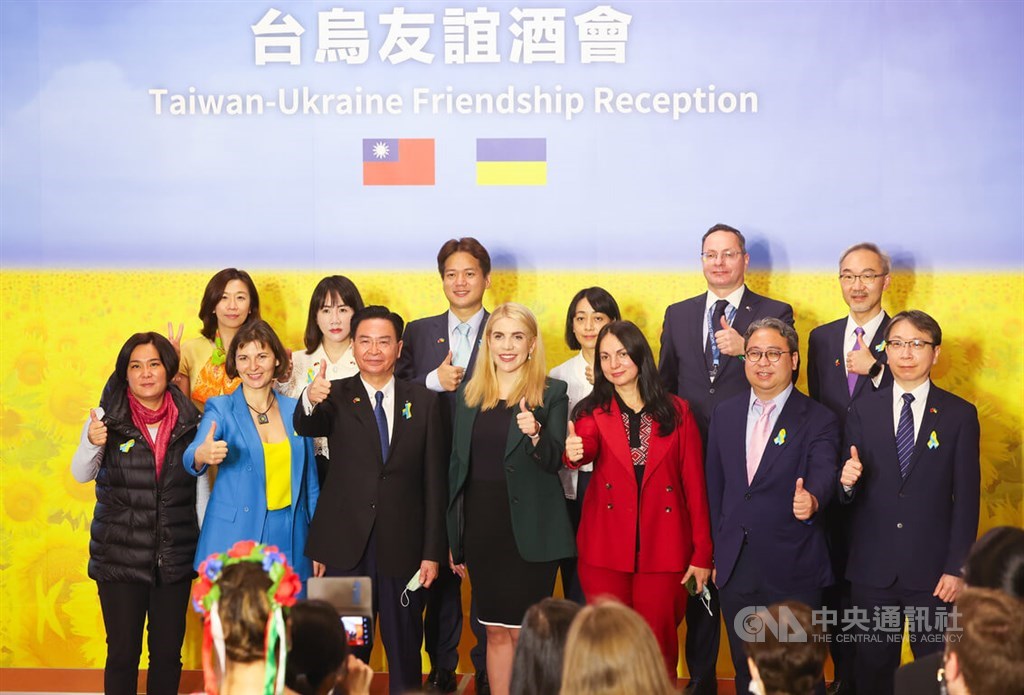 Taipei, Oct. 26 (CNA) Taiwan's Foreign Minister Joseph Wu (吳釗燮) on Wednesday pledged an additional US$56 million to support Ukraine amid the eight month-long Russian invasion, while saying that a new scholarship program will also help more Ukrainian students study in Taiwan.
Once approved by the Legislative Yuan, the donation will be used to further support efforts by Ukrainians to rebuild schools, hospitals and other infrastructure the Ukrainian government or people think is necessary, Wu said.
Part of the proposed donation will be used for Taiwan to continue its work with like-minded partners in Central and Eastern Europe, namely, Poland, Slovakia, the Czech Republic and Lithuania, he added.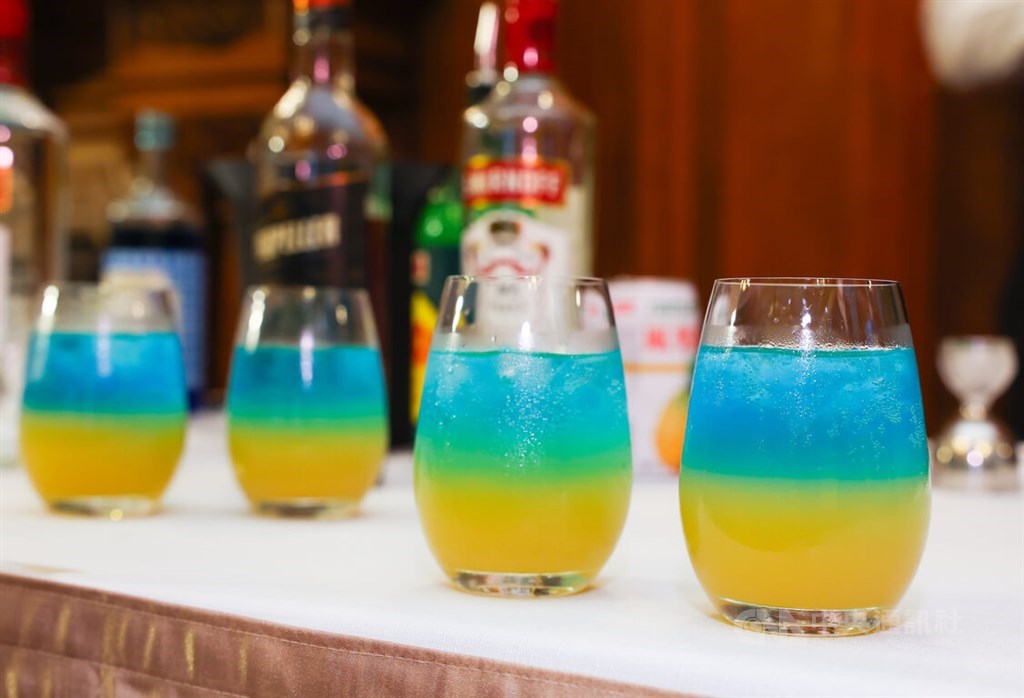 Wu made the announcement during a Taiwan-Ukraine Friendship reception held at Taipei Guest House on Wednesday afternoon.
The event was attended by members of the Taiwan-Ukraine Parliament Members Friendship Association, as well as visiting Ukrainian parliamentarian Kira Rudik and Žygimantas Pavilionis, deputy chair of the Committee on European Affairs in the Lithuanian parliament.
Source: Ministry of Foreign Affairs
Ukrainian parliamentarian Yulia Klymenko also made prerecorded remarks during the event. During the reception, Rudik led the singing of the Ukrainian national anthem.
Since Russia's invasion of Ukraine on Feb. 24, Taiwan's government has joined the world's democracies in condemning Moscow and imposing economic sanctions.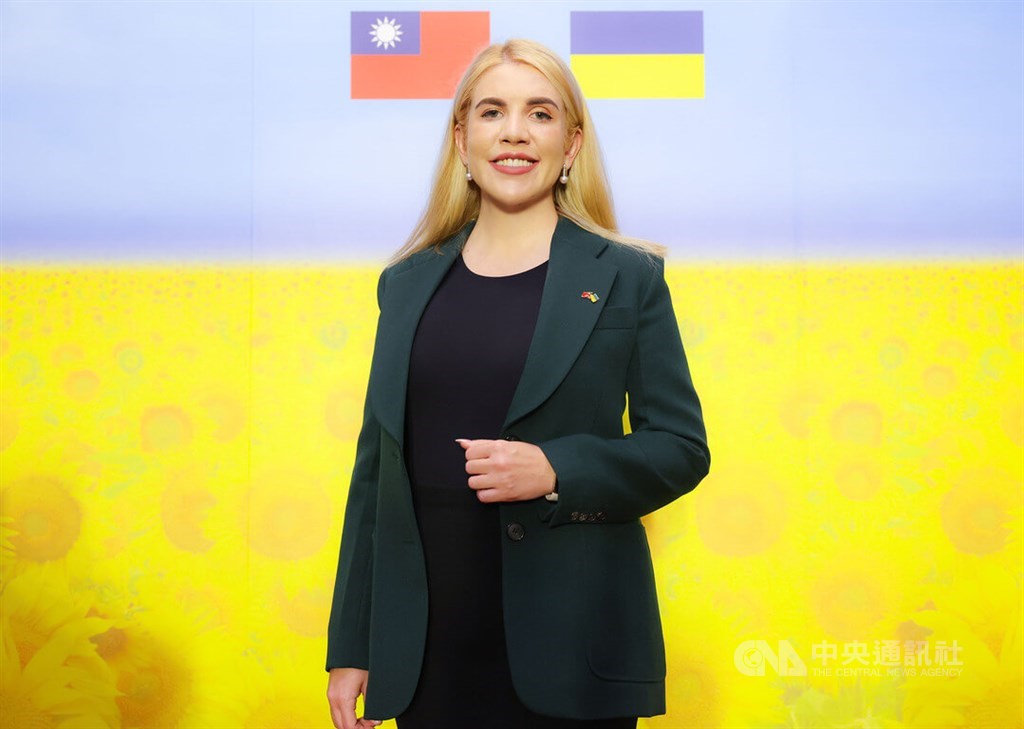 The government also raised nearly US$33 million for Ukraine from Taiwanese through the Relieve Disaster Foundation.
The funds were delivered through four disbursements to Kyiv, seven medical institutions, Eastern and Central European and Baltic nations that have taken in Ukrainian refugees, and to related nongovernmental organizations in war-hit parts of Ukraine.
In his address during the reception, Wu also said Taiwan's government will soon offer new scholarships, titled "Taiwan Europe connectivity scholarships" to Ukrainian students, in addition to existing scholarships.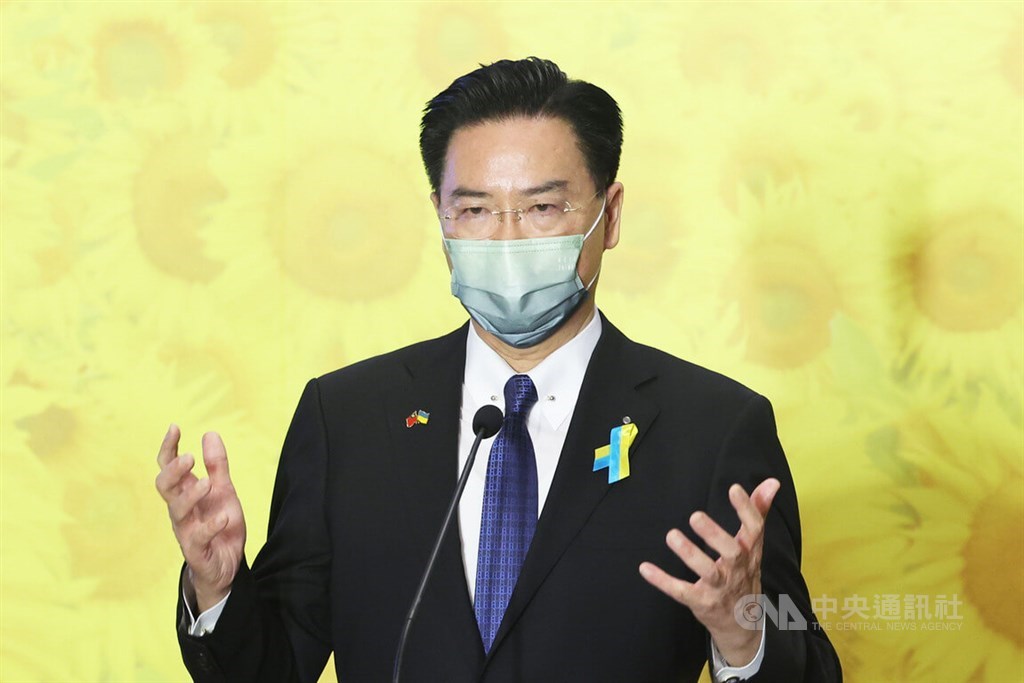 The foreign ministry has established a task force under its representative office in Poland to be responsible for Ukrainian affairs, he added.
Taiwan's office in Russia used to be responsible for the job but the ministry decided to relocate personnel from Moscow to Poland to take charge of Ukraine related matters, Wu said.
Meanwhile, Rudik, leader of the liberal political party Holos, told reporters that her country was "hugely grateful" for all the help Taiwan has offered so far, including the latest pledge donation.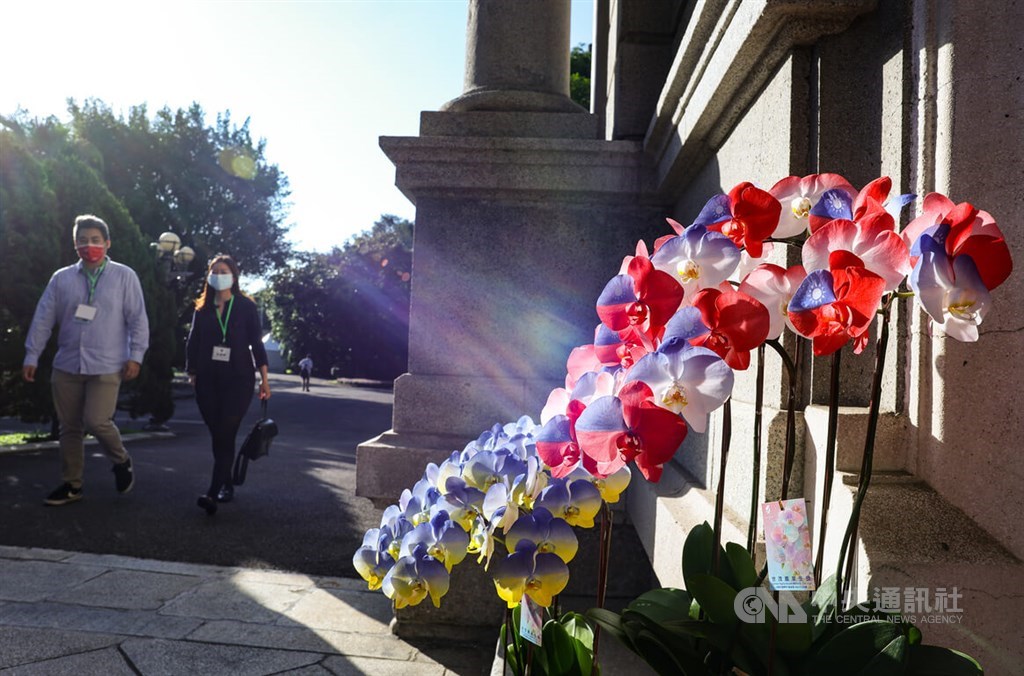 "We appreciate it and we will never forget this," she said.
She noted that Ukraine is now at the epicenter of the fight for democracy and next "will be Taiwan."
"This is why we need to support each other, this is why we are getting closer and closer in our relationship. We are going to win this war together," she added.