DPP lawmaker wants Songshan Airport turned into 'Central Park'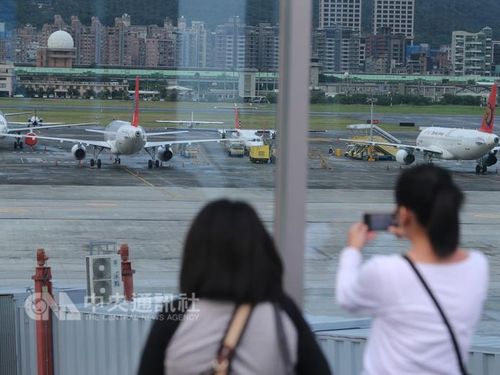 Taipei, Oct. 3 (CNA) Democratic Progressive Party (DPP) Legislator Pasuya Yao (姚文智) expressed Tuesday his aim of getting rid of Taipei's Songshan Airport and transforming the site into "Taipei's Central Park" should he be elected as city mayor.
Yao, who is seeking the DPP's nomination in next year's Taipei mayoral election, said the plan will serve as the main thrust for his mayoral bid.
A contest organized by Yao was announced that day during a press conference held at the National Taiwan University Alumni Club hall, where members of the public are invited to come up with ideas of what such a park should look like.
The person judged to have submitted the best design plan will be eligible for a cash prize of NT$100,000 (US$3,285).
The legislator said the plan to redevelop the site currently occupied by the Songshan Airport has long been his goal, noting that an assessment report on the relocation of the airport is expected to be completed by the Ministry of Transportation and Communications (MOTC) in 2018.
Commenting on how he plans to run against Taipei Mayor Ko Wen-je (柯文哲), who is a possible contender in the next mayoral election, Yao said he is well-prepared to go all out in the race.
Yao, who lost his mayoral bid to Ko in 2014, later won in the legislative elections of 2016 for his constituency representing Shilin and Datong districts in Taipei with 59.3 percent of the vote.