U.S.-Taiwan relations to continue growing after elections: U.S. scholar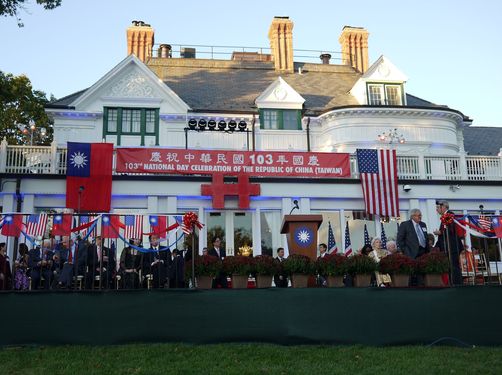 Washington, Nov. 29 (CNA) The United States will continue to improve its relations with Taiwan after Taiwan's local elections concluded Saturday, according to a scholar at the Washington -based Center for Strategic and International Studies (CSIS).
Bonnie Glaser, a senior adviser for Asia at the CSIS Freeman Chair in China Studies, said the Obama administration is expected to continue its dialogue with Taiwan's opposition Democratic Progressive Party (DPP) on economic, political and security issues, which are critical for both the United States and Taiwan.
The DPP, which garnered nearly half of the votes during Saturday's local government elections, is taking a pragmatic stand on Taiwan-China relations, she stated, adding that maintaining an effective channel for cross-strait negotiations and cooperation is key to U.S. interests.
There have been signs indicating that Beijing is concerned about the DPP's policy on the "1992 consensus," under which China and Taiwan have agreed on the concept of "one China" but retained their respective interpretations of what "one China" means, Glaser stated.
Beijing may hope that the DPP develops its cross-strait strategy in accordance with the "one China" principle -- the bottom line of China's policy on Taiwan affairs, she noted.
But if the DPP were to fail to adjust its cross-strait policy as China expects after a period of time, Beijing may adopt a tougher stance in dealing with Taiwan's affairs, Glaser noted.
Alan Romberg, director of the East Asia program at the Stimson Center, a U.S. think tank, said he believes that China will not change its policy of seeking peaceful development in cross-strait relations despite the results of Saturday's local elections.
Refusing further interaction with the DPP will be a lapse in Beijing's decision making because the major opposition party of Taiwan is gaining more political power and will play some role in the development of the cross-strait relationship, Romberg said.
The difficulty for Beijing, he added, will lay in how it expresses its stand on China-Taiwan affairs in a less aggressive way in order to maintain negotiations between the two sides.
The opposition DPP won 13 of the 22 cities and counties that were up for grabs during Saturday's local government elections, gaining a total of 5,828,914 votes, or 47.56 percent of the valid ballots cast. The ruling Kuomintang (KMT) received 4,989,703 votes, or 40.70 percent of the valid votes.
The so-called "9-in-1" local elections in Taiwan marked the first time that special municipality elections were held simultaneously with the city and county polls.
(By Tony Liao and Jeffrey Wu; click here for results and aftermath of this year's local elections)ENDITEM/Shradhha