Taiwan-Vietnam air links could resume next month: office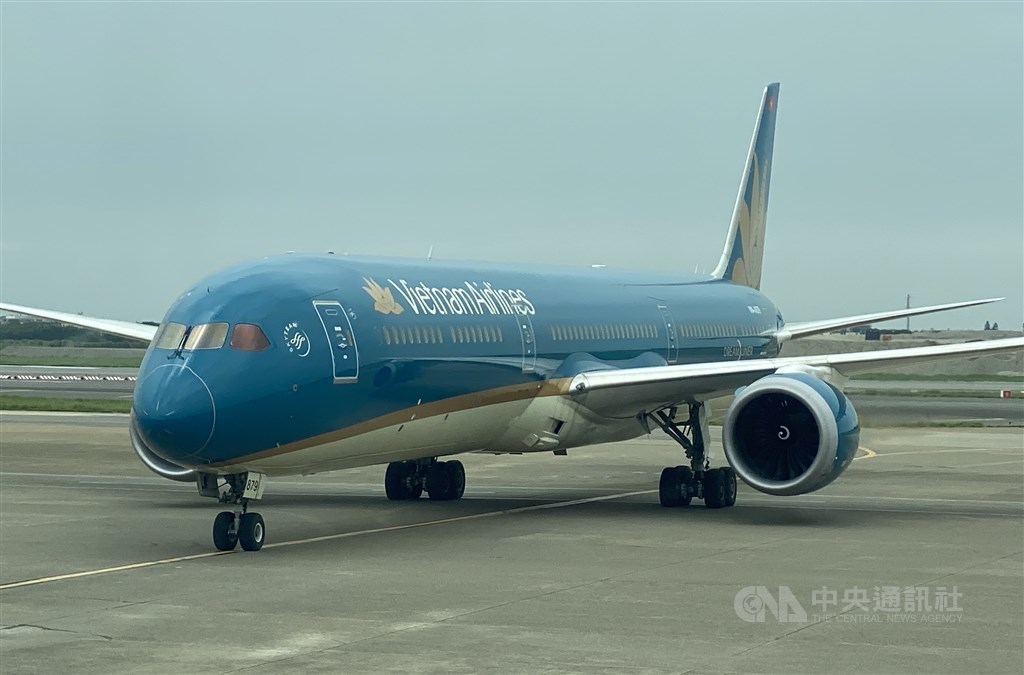 Taipei, Sept 29 (CNA) Direct flight services between Taiwan and Vietnam could restart by mid-October after being suspended for six months because of the improving COVID-19 situation, the Taipei Economic and Cultural Office in Vietnam said Monday.
Vietnam-based Vietnam Airlines and Vietjet, as well as Taiwan's China Airlines and EVA Airways, are currently following the necessary procedures for resuming their flights on the Taipei-Hanoi and Taipei-Ho Chi Minh City routes, the office said on its Facebook page.
The positive development came after Vietnam's approval of the resumption of flights between Vietnam and Taipei on Sept. 15, allowing one round-trip flight a week from each side to meet business travel needs.
According to Vietnam's government, it is now planning to increase flights on those routes and expand the list of those eligible for entry from business travelers to foreign students, foreign spouses of Vietnamese citizens, and Vietnamese citizens wanting to return to the country.
Vietnam has banned international commercial air service since late March to keep the pandemic at bay, and as a result, the office organized monthly flights starting in May to address the needs of business travelers.
The program, which has helped more than 2,000 passengers travel between the countries, will be suspended after the October service in anticipation of regular flights, the office said.
Vietnam restarted commercial air links with Japan on Sept. 19 and South Korea on Sept. 25 and is currently working on similar plans with China, Cambodia, Laos and Thailand in addition to Taiwan.
EVA Air said in a statement that it is in discussions with the authorities involved and will file an application to resume service to Vietnam after confirming the procedures and rules it needs to follow.
China Airlines also said it is planning to apply to resume the flights and will continue to abide by each country's entry policy and COVID-19 prevention measures.