No charges in probe into alleged sedative use at Xizhi preschool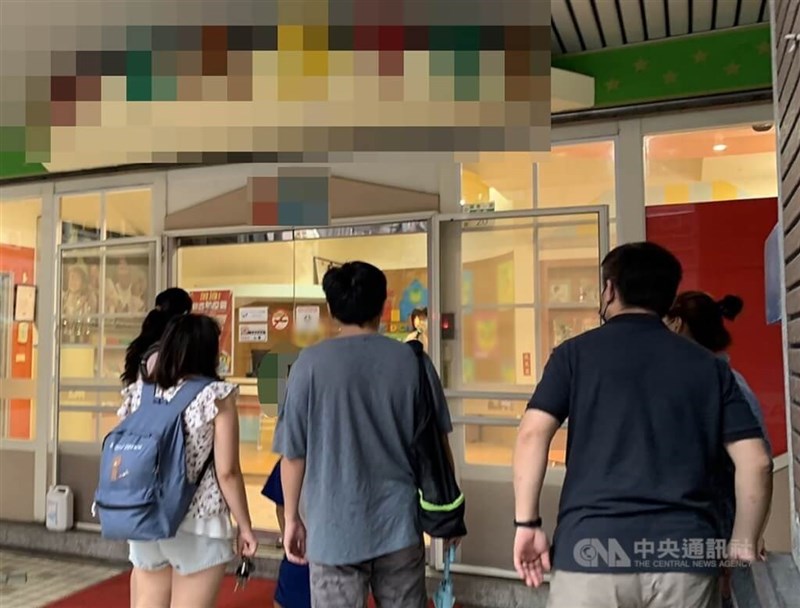 Taipei, June 29 (CNA) The Shilin District Prosecutors Office said Wednesday that it had closed an investigation into the possible use of sedatives at a preschool in New Taipei's Xizhi District and that no criminal charges had been filed.
The probe, which began on June 15, included reviewing the school's security camera footage and questioning of its staff, as well as consultations with personnel at the hospitals where the students were tested for drugs, and found no evidence of criminal behavior, the office said in a press release.
However, a separate investigation into the child whose initial drug test results sparked the probe into the school will remain open.
Fears about possible sedative use at the Xizhi preschool were raised amid an investigation into a separate preschool in Banqiao District, where testing found trace levels of barbiturates in eight students.
Amid the news coverage of the probe in Banqiao, the parents of one student at the Xizhi school took their child to get tested for controlled substances on June 9 and again on June 12.
According to New Taipei authorities, both of the child's urine screening tests detected traces of benzodiazepines -- depressants that produce sedation -- but at levels that are considered a negative result.
To allay the fears of parents of children at the preschool, however, New Taipei offered free drug tests to all 80 of its students.
Of those tests, only one student had a result that came close to the detection threshold value for phenobarbital, a barbiturate, however following re-testing with more precise liquid chromatography-tandem mass spectrometry, it was not detected, the city government explained.
Following the prosecutors' announcement on Wednesday, New Taipei Mayor and opposition Kuomintang presidential candidate Hou Yu-ih's (侯友宜) campaign called on one of his main opponents, Vice President Lai Ching-te (賴清德) of the Democratic Progressive Party (DPP), to apologize for "spreading rumors and creating a national panic," over the sedative allegations.
Lai and others in the DPP had criticized Hou for "neglecting" the preschool investigations in favor of his presidential campaign, while Hou, in turn, had accused them of trying to make political hay of the issue.
Responding to Hou on Wednesday, Lai's campaign called on him not to use the closure of the Xizhi probe to "absolve himself" of his slow response to the Banqiao case, which remains under investigation.
Regarding the Banqiao case, the New Taipei District Prosecutors Office said Thursday that it was expecting to receive the results of hair follicle drug tests carried out on the school's students in early July.
The tests used liquid chromatography-tandem mass spectrometry, which in addition to being highly accurate, does not return "false" or "weak" positive results, and can detect drugs ingested up to three months prior to testing, the office said.
Meanwhile, the New Taipei City government said Wednesday that it was working to complete an administrative investigation into the Banqiao preschool, and was aiming to publish it by July 15.
Related News
June 26: Follow-up testing finds no sedatives in Xizhi preschooler's system
June 22: Kaohsiung doctor accused of prescribing barbiturates to children released on bail
June 20: Retesting finds no phenobarbitals in preschoolers' blood: New Taipei
June 19: After tests for sedatives in 80 preschoolers, one to get follow-up
June 16: Xizhi preschoolers to be tested for sedatives in new drug-related case
June 11: Barbiturate traces found in 8 students at New Taipei preschool
June 9: 6 people released on bail in New Taipei preschool child sedation case
June 8: Probe expands in alleged case of New Taipei preschool sedating children