Taiwan could issue sea warning for Typhoon Mawar on May 29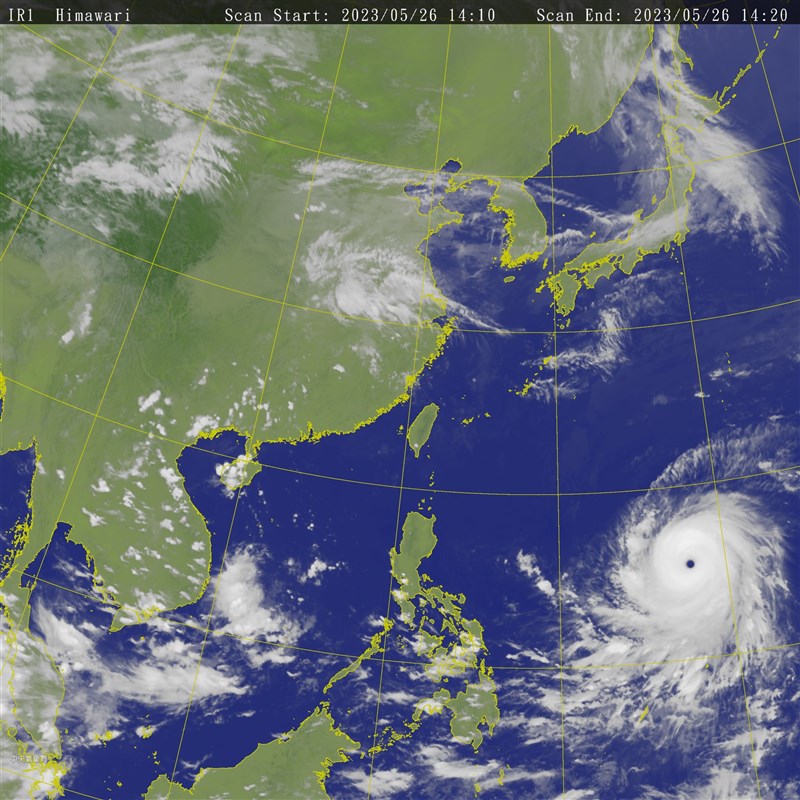 Taipei, May 26 (CNA) The Central Weather Bureau (CWB) could issue a sea warning for Typhoon Mawar as soon as next Monday and has not excluded the possibility of issuing a land warning based on how the storm develops, the bureau said Friday.
The typhoon was moving in a west-northwesterly direction at a speed of 29 kph as of 8 a.m. Friday and was carrying maximum sustained winds of 209 kph, with gusts of up to 263 kph, according to CWB data.
CWB forecaster Yen Chih-chun (葉致均) said the typhoon could get stronger and could be pushed north on May 29 when it is expected to reach waters southeast of Taiwan, but the timing remained uncertain.
According to CWB projections, the typhoon will head in Taiwan's direction until May 30, when it will suddenly reverse course and head in a northeast direction, away from both Taiwan and the Philippines.