2 found dead, 3 still missing after waterfall surge in Pingtung (update)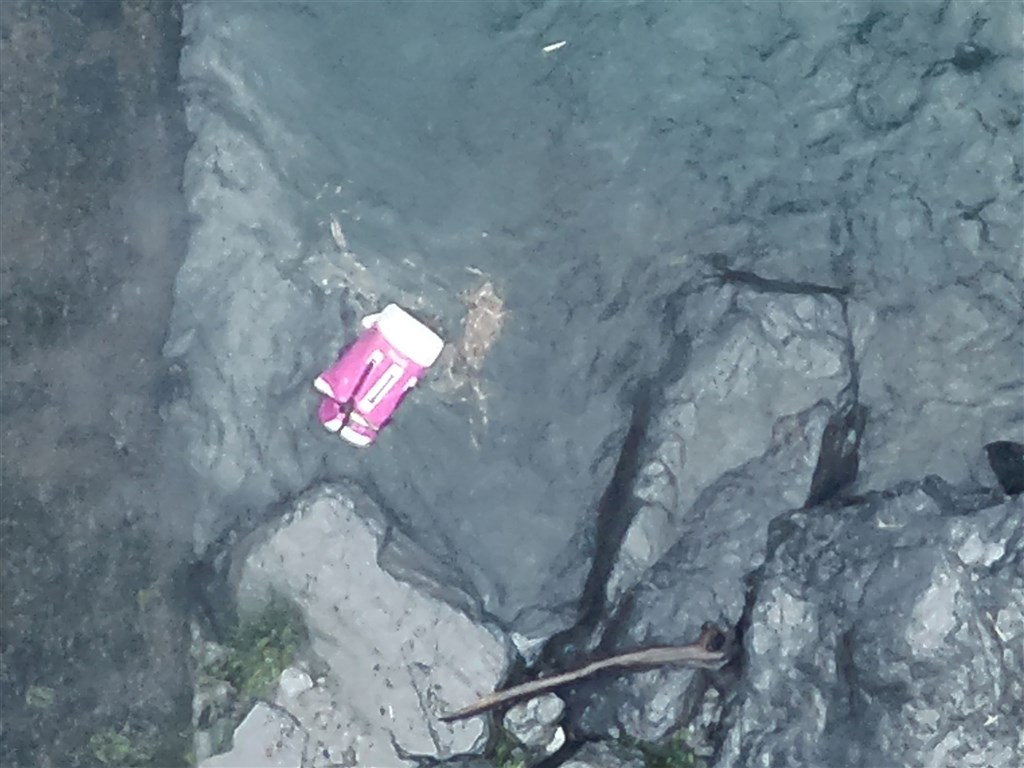 Taipei, May 21 (CNA) Two people from a river tracing group were found dead and three are still missing after being swept away Saturday by a surging waterfall caused by heavy rain in Pingtung County in southern Taiwan, according to local authorities.
The dead and missing individuals were part of a group of 10 people exploring a section of a river near Flying Dragon Waterfall in Pingtung's Wutai Township, the authorities said.
When the tourists were climbing down a cliff, the waterfall suddenly surged due to torrential rain, the Pingtung Bureau of Fire and Emergency Services said.
Five people stranded on the cliff were hoisted one by one into a helicopter by a rescue crew Sunday morning, the bureau said.
As of Sunday afternoon, authorities said they had recovered the bodies of two of those missing -- a female who was found suspended by her climbing gear from the cliff, and a male who was found in the waters below.
The bodies of both individuals were moved onto a cliff face for evacuation, while three other members of the group remained missing, the Pingtung County government said.
The fire bureau suspected that those missing fell were driven by the surging waters into the pool at the base of the waterfall and washed downstream, but had not found their bodies at a checkpoint set up to intercept them.
The rescued people are taken to the hospital on Sunday.
The five individuals who were rescued told the media on Sunday that the group did not have a guide, and was comprised of individuals or small groups of canyoning enthusiasts, some of whom did not know each other.
The survivors said the torrential rains on Saturday came on without warning, leaving them little time to react, and that they had quickly made the decision to fasten themselves to the cliff face and wait to be rescued.
Meanwhile, Wutai Township chief Dralrausu Pacekele told CNA Sunday that Flying Dragon Waterfall is historically significant to the local Rukai Tribe, and is also known to have a strong whirlpool at the bottom.
Dralrausu Pacekele added that he supported banning tourists from the waterfall on cultural grounds, but has been unable to do so, as the site is not part of the Wutai Township Natural and Cultural Ecology Scenic Area.
The mountainous area in Wutai recorded 155mm of rainfall in just two hours on Saturday.
(By Lee Hui-ting, Shih Hsiu-chuan and Matthew Mazzetta)
Enditem/ls