Q&A
/
Arranging an mpox vaccine appointment in Taiwan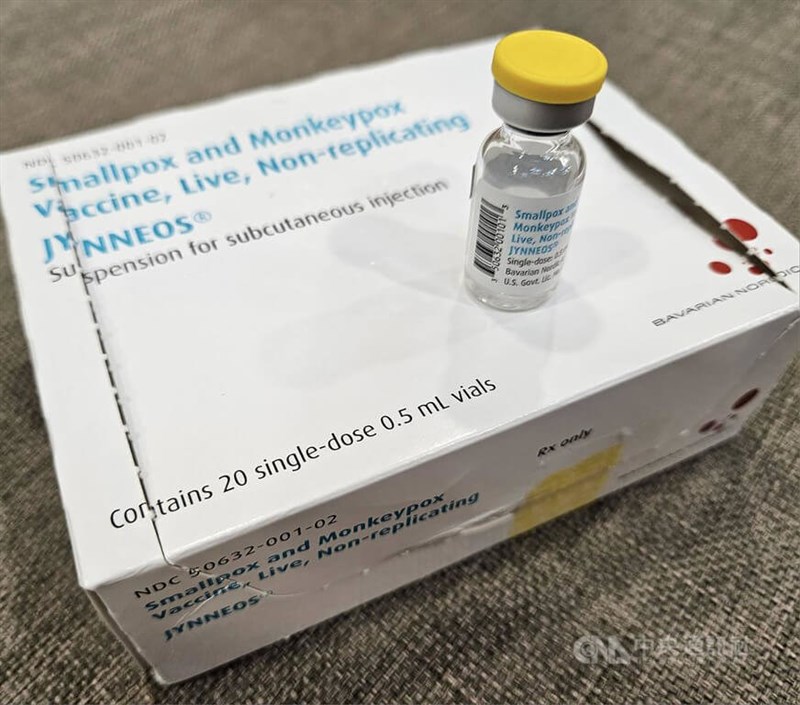 Taipei, April 9 (CNA) Starting Monday, the government will open registration for 25,000 publicly funded doses of the mpox (monkeypox) vaccine at 48 designated hospitals around Taiwan.
According to the Centers for Disease Control (CDC), registration will be open to anyone who has engaged in "high-risk sexual behaviors" over the past six months.
CNA has put together the following Q&A to explain how the process works.
Will the vaccine be available nationwide?
At least one hospital in every city and county in Taiwan will offer the mpox vaccine, with the exception of the offshore Kinmen, Penghu and Lienchiang counties.
Taipei will be allocated the largest number of vaccine doses, with around 6,400, followed by Taichung with 4,160, Kaohsiung with 4,060 and New Taipei with 3,160.
When can I use the registration platform?
The mpox vaccine registration site will open Monday at 2 p.m., and will be operable Monday-Friday from 9 a.m. to 5 p.m. through May 12.
The CDC has said people will only be able to register through the platform once, and will not be able to edit or re-submit their registration after it has been sent out.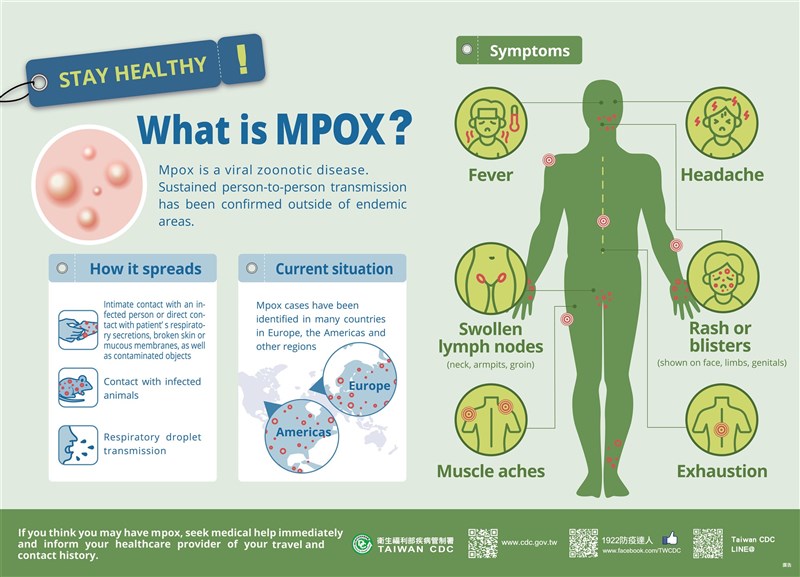 Can I arrange a second dose of the mpox vaccine via the platform?
No. For the time being, the CDC is prioritizing getting people their first doses in order to quickly ramp up vaccine coverage among at-risk populations.
How do I confirm that I've successfully registered?
Around 30 minutes after completing your registration, you will receive an automatic confirmation email, which will include an official registration number.
If I've completed my registration, does that mean I've made a vaccine appointment?
No. After registering, you will need to wait -- based on the order in which you registered and the hospital you selected -- to receive an email notification from the CDC.
The CDC notification will contain a link to schedule a vaccine shot at the hospital you selected.
What documents or forms of ID do I need to bring to the vaccine appointment?
People should take their national identification card and national health insurance (NHI) cards to their appointment, and will also need to present their vaccine registration confirmation (including the registration number) and appointment notification letter.
Related News
April 6: New round of online registration for mpox vaccines to start April 10
March 21: Mpox jabs booked up in under 10 minutes as Taiwan sees 4 new cases
March 7: Taiwan reports 3rd domestically transmitted mpox case
March 3: Taiwan to purchase more monkeypox vaccine doses: CDC
View All