Thai police admit to possible extortion of Taiwan celeb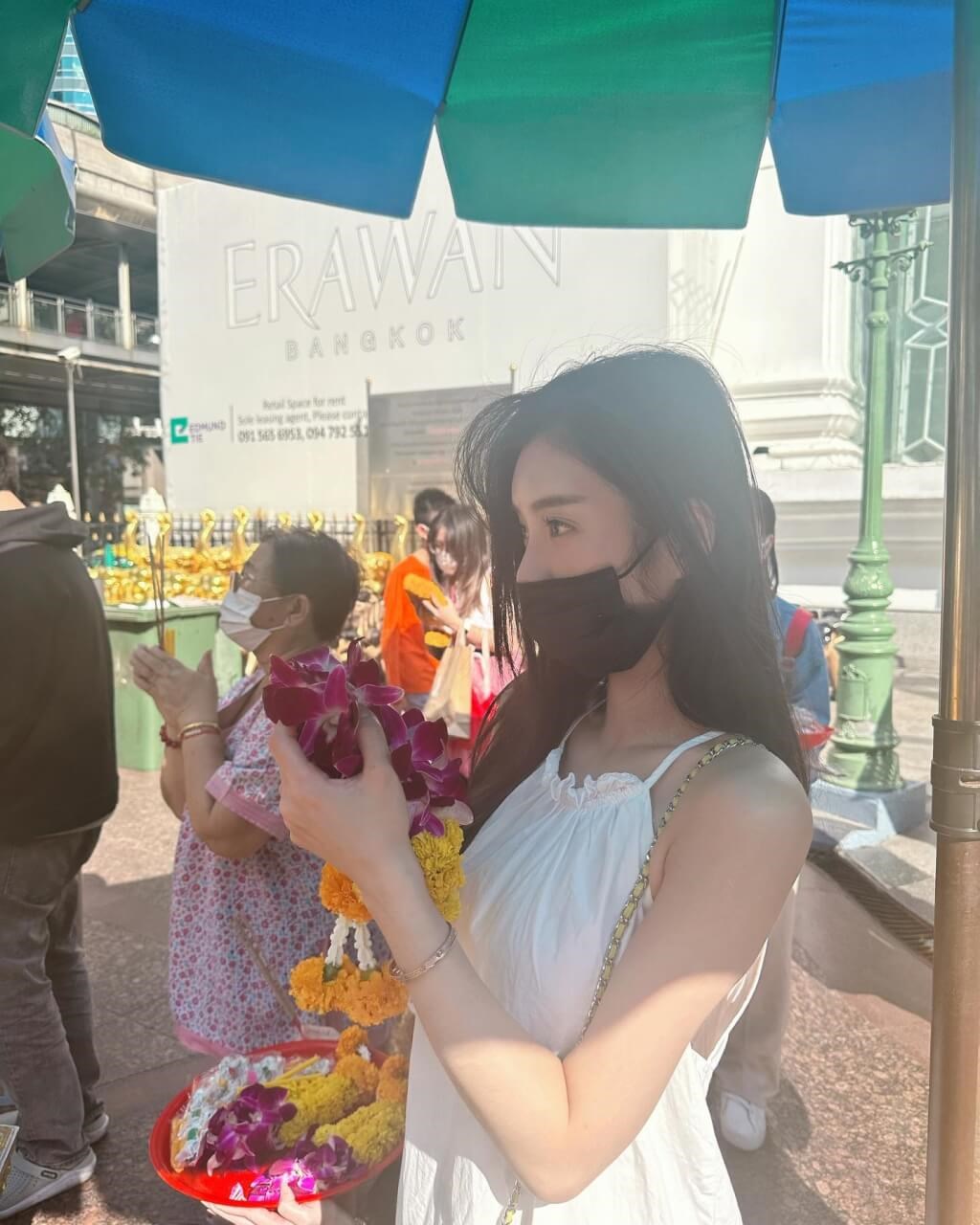 Bangkok Jan. 30 (CNA) Bangkok police chief Thiti Saengsawang on Monday admitted that the Thailand police may have extorted money from a Taiwanese celebrity after previously denying reports and accusations of such behavior last week.
At a press conference Monday, Bangkok police chief Lt. Gen. Thiti Saengsawang said the findings of an investigation "are in line with speculation in news reports," the Bangkok Post reported.
"Witnesses are being called to confirm the wrongdoing, the amount of money given, the person who gave a bribe for the release of the tourist, and the officer who took it," Thiti was quoted as saying by the Bangkok daily.
He also noted that police helmet recordings were erased, but that forensics would still have to determine if they were erased manually or expired automatically, according to the Bangkok Post.
Taiwanese actress Charlene An (安于晴) first brought the case to light on her Instagram account through an Instagram Story -- a temporary video that automatically deletes itself after a short period of time -- posted in early January.
In it, An claimed that she and her friends were extorted by Thai police on Jan. 4 while vacationing in the Southeast Asian country.
An claimed that her party was flagged down at a checkpoint close to the Chinese embassy in Bangkok, and Thai police officers raised several issues to hold them and forbid them to use their phones to call for assistance.
Eventually, An said, after more than an hour of quibbling, the party figured out that the cops were actually shaking them down for money, and they made it clear they were not regular cops but were "more expensive."
An said the entire ordeal concluded with her party handing over 27,000 Thai Baht (US$825.28) in an alley that could not be seen by surveillance cameras.
An's Instagram post later garnered the attention of the Thai and Taiwanese media, which reported on the actress's experience and accused members of the Royal Thai Police of committing extortion.
According to Thiti on Monday, An had been caught with a prohibited vaporizer at a checkpoint in front of the Chinese embassy in Bangkok and the device should have been impounded and she should have not been released, according to the Bangkok Post.
Previous denial by Thai police
That was a reversal of a denial issued by Royal Thai Police Office spokesman Maj. Gen. Atchayon Kraithong when he spoke to Thai media on Jan. 26 to announce the early findings of the investigation.
In his statement, Atchayon said An's group arrived in Thailand on Dec. 29, 2022, and departed Jan. 5, 2023 and that it stayed at a hotel in Bangkok's Thonglor area.
Upon reviewing footage from three surveillance cameras around the area, the video evidence did not support An's accusations, Atchayon said, dismissing wrongdoing on the part of police.
The spokesman said An's group was seen stopped by officers at 2:27 a.m. and then picked up by an orange taxi following a long interaction with police.
At no time did anyone from An's group enter an ally to pay off an officer, according to Atchayon, citing the video footage.
Media follows the trail
Following the press conference, however, several Thai media outlets published stories saying that the officers in question admitted to an unnamed source that they did ask An's group for money during the night in question.
The officers apparently told the unnamed source that An's group was found to be carrying a prohibited vaporizer and that they used the opportunity to ask for money in exchange for letting An and other members of her party go.
Thai daily The Nation indicated that police felt comfortable with covering up the alleged extortion because An did not officially report the case and because her group consisted of foreign nationals, posing little threat.
At Monday's press conference, the Royal Thai Police issued a statement declaring the establishment of a disciplinary committee that will prevent similar incidents from happening in the future.
Update
Jan. 31: Thai police chief apologizes over alleged extortion of Taiwan celeb