CORONAVIRUS
/
Maximum NT$6 million compensation to be paid for COVID vaccine death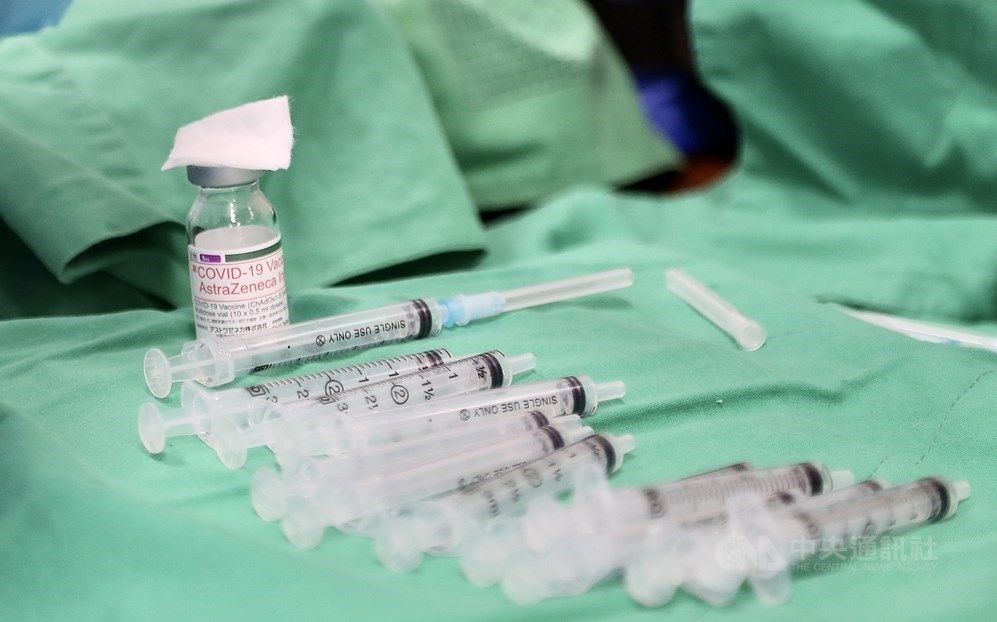 Taipei, March 29 (CNA) A panel of experts appointed by the Ministry of Health and Welfare agreed that the government should pay NT$6 million (US$209,025) in the case of a woman, whose death is the first to be classified as directly related to receiving a COVID-19 vaccine shot in Taiwan.
NT$6 million is the maximum amount under the Vaccine Injury Compensation Program (VICP), a health official said Tuesday.
It is also the first time the maximum compensation has been approved since Taiwan introduced the program in 1988, Centers for Disease Control Deputy Director-General Chuang Jen-hsiang (莊人祥) told reporters.
The VICP panel convened on March 10 to review 57 cases involving individuals seeking compensation because of side effects of the COVID-19 vaccine, and decided that claims in seven of these cases are valid, according to Chuang.
Because the woman did not have any chronic ailments, nor other conditions that could explain a very rare blood-clotting disorder called "thrombosis with thrombocytopenia syndrome," a known side effect of the AstraZeneca vaccine she received, the panel determined that her death was linked to the vaccine, Chuang said.
The woman was a Taipei resident in her 50s, who was identified only by her surname Yu (游). She died of a brain hemorrhage, a complication caused by the syndrome, according to the panel's findings.
The other six cases include two recipients of the Moderna vaccine, three individuals who were given the AstraZeneca vaccine, and one Pfizer-BioNTech vaccine recipient, Chuang said.
Since the rollout of the COVID-19 vaccination scheme in Taiwan on March 22, 2021, cases involving deaths following the administering of a COVID-19 vaccine jab in Taiwan have received compensation of around NT$500,000 each, because no direct connection between the death and the vaccine could be established, according to Chuang.
The panel of experts had more than 4,000 applications for compensation to review, but as of mid February had only completed nearly 300 cases, according to a recent local media report.
Related News
March 29: Taiwan reports 96 new COVID-19 cases, including 33 domestic
March 28: Keelung, Taoyuan clusters see spike in new COVID-19 cases
March 27: Domestic COVID-19 cases spike in Taiwan as clusters grow
March 26: More COVID-19 cases reported at New Taipei factory
March 25: Taiwan reports new COVID-19 cases at New Taipei factory and Keelung
View All