Man kills store clerk after being asked to wear face mask: police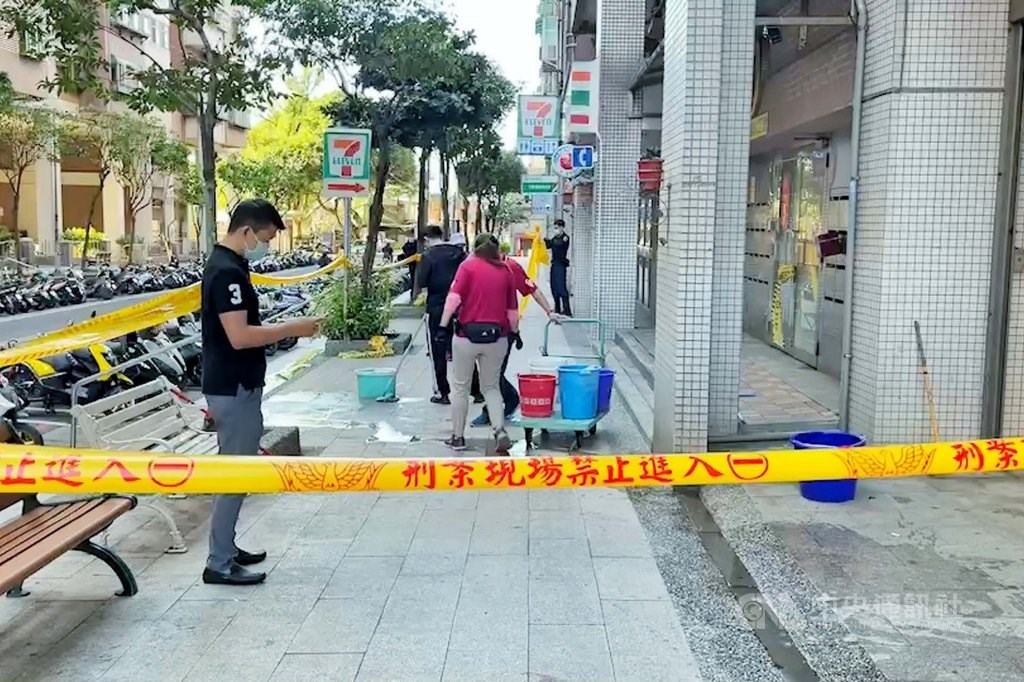 Taoyuan, Nov. 21 (CNA) A clerk at a convenience store in Taoyuan was killed early Sunday morning after being repeatedly stabbed in the chest by a man he asked to wear a face mask, according to police investigating the incident.
The assailant, identified only by his surname Chiang (蔣), 41, visited the convenience store in Guishan District at around 4:00 a.m., but was asked by a clerk surnamed Tsai (蔡) to put on a mask, Guishan police station head Feng Li-tse (馮理澤) told the media.
Chiang left the store but returned not long after wearing a mask. He perused the shelves for a while before arguing with 30-year-old Tsai, and then threw his mask at the clerk and stormed out, Feng said, citing the initial police investigation.
However, Chiang returned to the store at around 5:25 a.m. and demanded Tsai come out from behind the counter, at which point Chiang stabbed him several times in the chest with a knife he brought with him.
After wrestling the knife from Chiang, Tsai fell to the ground outside the store, according to the police officer, who said the fire department received a call reporting the attack at 5:47 a.m.
Feng said that Tsai was found by paramedics to have three knife wounds on the left side of his chest and fell into a coma. The patient's heart stopped beating as he was being rushed to hospital, he added.
Tsai was later pronounced dead at the hospital after efforts to resuscitate him failed, Feng said.
In the meantime, Chiang was arrested at the convenience store, with knife wounds on his hand. He received medical treatment before being taken to the police station for questioning at 9:45 a.m., according to local police.
He was handed over to the Taoyuan District Prosecutor's Office at 3:40 p.m. which is investigating the case as a suspected homicide.
Meanwhile, Mayor Cheng Wen-tsan (鄭文燦) condemned violence and instructed the city's police department to spare no effort in investigating the case.
In Taiwan, under current COVID-19 restrictions mask wearing remains mandatory at most public venues.
Update
Nov. 22: Police to up patrols after string of convenience store attacks
Nov. 22: Man detained for killing store clerk who asked him to wear face mask