CORONAVIRUS
/
Hon Hai, TSMC to donate 10 million doses of COVID-19 vaccine to Taiwan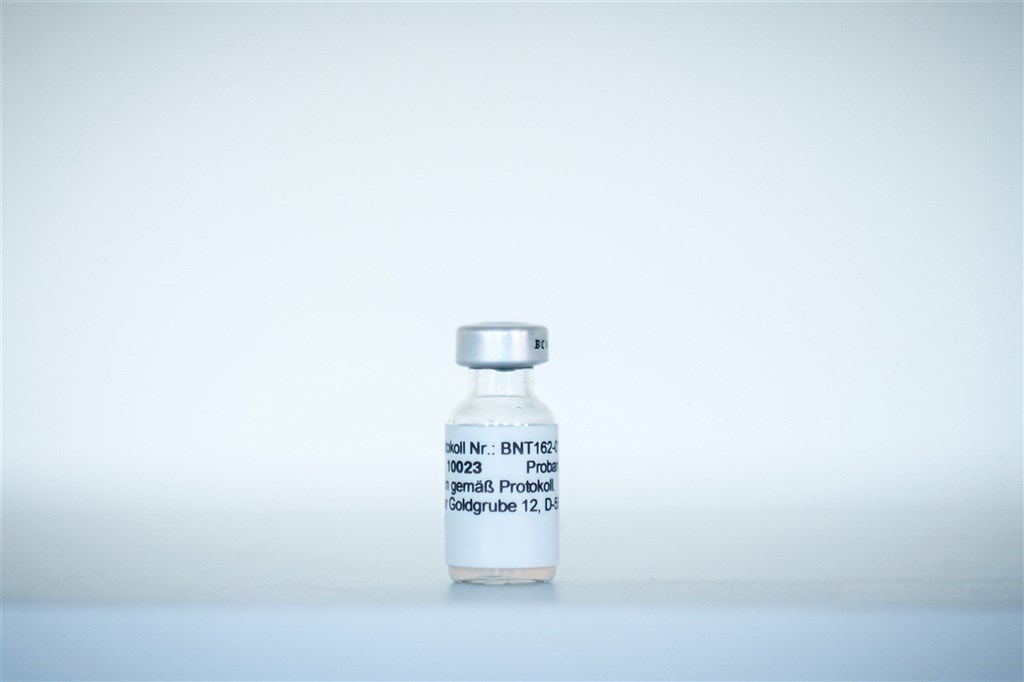 Taipei, July 12 (CNA) The world's largest contract electronics manufacturer and contract microchip maker, Hon Hai Precision Industry Co. and Taiwan Semiconductor Manufacturing Co. (TSMC), respectively, announced on Monday that they will each donate 5 million doses of COVID-19 vaccines to the Taiwanese government as it struggles with a vaccine shortage.
The two companies announced the donations in two separate postings on Monday on the Taiwan Stock Exchange, where their shares are traded.
The donations are made after Shanghai Fosun Pharmaceutical Group Co., the distributor of the Pfizer-BioNTech COVID-19 vaccine in Mainland China, Hong Kong, Macau and Taiwan, said a day earlier that it has signed deals with the two companies.
The two tech firms were authorized by Taiwan's government in late June to purchase up to 10 million doses of the Pfizer-BioNTech vaccine.
The government had previously refused to buy the vaccine from the Shanghai-based distributor, citing worries that the doses may be made in China and may not be safe, a decision that was criticized as having delayed Taiwan's acquisition of vaccines and left it unprepared for the recent wave of new cases.
Taiwan's government later accused China's government of interfering when it tried to buy the vaccines directly from the manufacturer in Germany, which Beijing has denied.
Hon Hai and TSMC seem to have overcome this problem.
Hon Hai's Founder Terry Gou (郭台銘) indicated that the vaccine doses will come directly from BioNTech in Germany, expressing hope that they can help the people of Taiwan gain some respite in the face of the pandemic.
He said on his Facebook page on Monday that he will continue to push the manufacturer to deliver the vaccines to Taiwan as soon as possible.
In a statement, Hon Hai said it will spend up to US$105 million and its YongLin Charity Foundation will spend up to US$70 million for the vaccine deal.
In another statement, TSMC, the world's largest contract chipmaker, said it will spend up to US$175 million for the vaccine purchase, and the spending will include cold chain management for vaccine storage, insurances and other services.
Both companies said they will donate the 10 million doses of the Pfizer-BioNTech vaccine to the Taiwan Centers for Disease Control under the Ministry of Health and Welfare.
According to TSMC, this charity donation is meant for emergency relief and will be ratified by the company's board of directors.
Gou mentioned that the authorities in Beijing hadn't interfered with the vaccine procurement process.
He also urged the public to remain vigilant and continue to follow all necessary COVID-19 prevention measures as there could still be other COVID-19 waves in the future.
"Unity is the only antidote that can overcome this pandemic," he wrote.
Taiwan has signed contracts to purchase about 20 million vaccine doses from abroad, including 5.05 million doses of Moderna, 10 million doses of AstraZeneca, and 4.76 million of unspecified brands through the COVAX program.
Only about 2.15 million doses have been delivered to date, but Taiwan has also received donations of 4.86 million doses from the United States and Japan.
The government has also signed contracts to buy 10 million doses of vaccines from two Taiwanese manufacturers, but their vaccines have yet to begin stage 3 clinical trials.
View All