One pilot dead, another missing after two F-5Es collide mid-air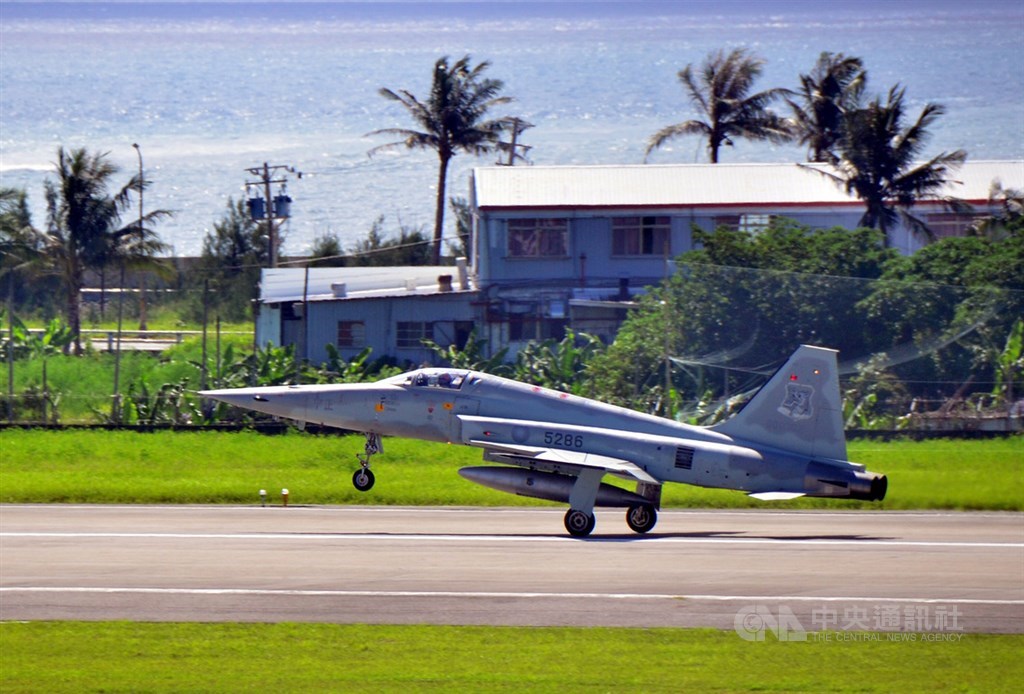 Taipei, March 22 (CNA) One pilot died and another remains missing after two F-5E fighter jets collided in mid-air off eastern Pingtung County during a training mission on Monday afternoon, according to Taiwan's Air Force.
The incident took place after four F-5Es took off from Taitung Airbase at 2:30 p.m. for a routine training mission before two of the aircraft disappeared from radar screens around 3:06 p.m., 1.4 nautical miles off Pingtung County Mudan Township's Xuhai Fishing Port.
Captain Pan Ying-chun (潘穎諄), the pilot of one of the two jets, tail number 5286, and the pilot of the other jet, tail number 5287, First Lieutenant Lo Shang-hua (羅尚樺), both ejected from their aircraft, according to Air Force Chief of Staff Huang Chih-wei (黃志偉).
Rescuers later located Lo at 4:41 p.m. in the ocean and he was airlifted back to base and taken to Taitung Mackay Memorial Hospital for emergency treatment.
Lo, 26, was later pronounced dead at the hospital, Huang said. He only got married two weeks ago.
Efforts to locate 28-year-old Pan are ongoing, according to Huang.
Data released by the National Rescue Command Center (NRCC) indicates that police found a pilot seat from an F-5E jet in Pingtung County at 4:14 p.m.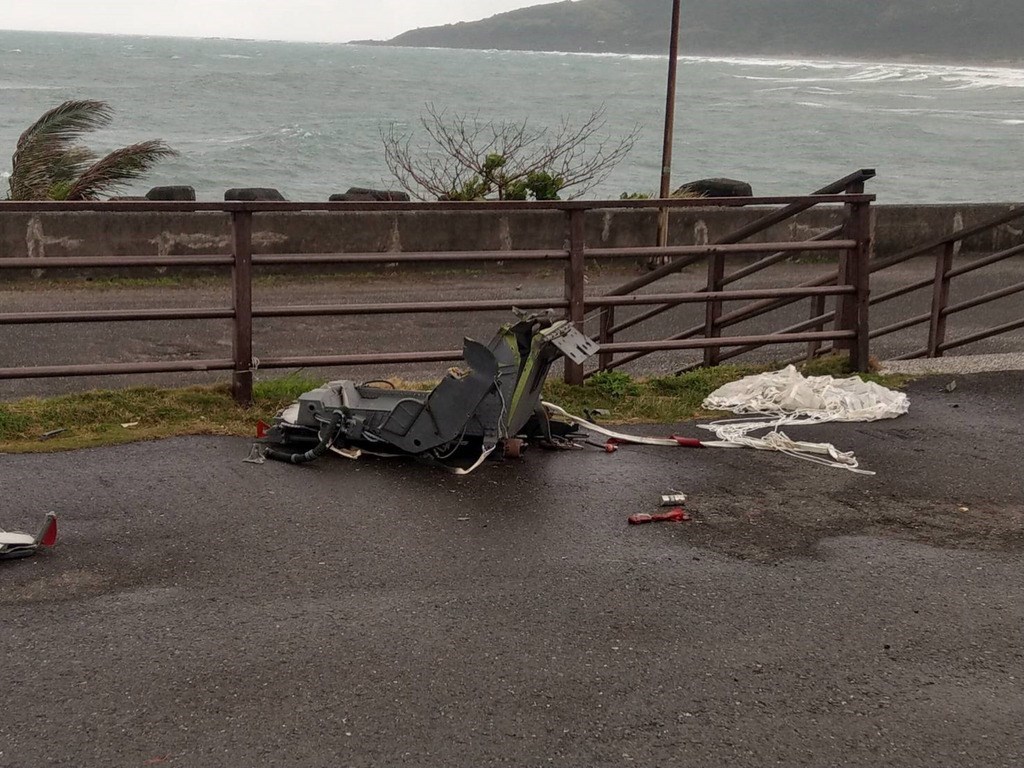 Meanwhile, the Air Force has temporarily suspended the operation of all F-5 fighter jets following the incident pending a thorough safety inspection.
The latest incident has once again raised doubts about deploying the aged F-5s, the earliest batch of which was manufactured in 1973 with the help of U.S.-based Northrop Corporation.
Following the introduction of F-16s, Mirage 2000-5s and F-CK-1s in the 1990s, the F-5E and its twin-seated variant, the F-5F, have either been withdrawn from service or become second line fighters and trainer jets.
According to data compiled by CNA, prior to Monday's incident, there have been eight accidents involving F-5E/Fs since 2001, killing 11 pilots, with two listed as missing presumed dead.
The most recent fatal incident occurred in October 2020, killing pilot Chu Kuan-meng (朱冠甍).
Taiwan's military is in the process of building 66 new indigenous advanced jet trainers by 2026 to replace the aging F-5 and AT-3 trainers.