Acclaimed Taiwanese director believed dead in helicopter crash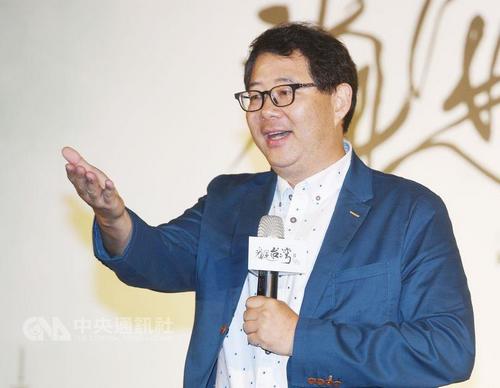 Taipei, June 10 (CNA) Chi Po-lin (齊柏林), director of the much acclaimed documentary "Beyond Beauty: Taiwan from Above"(看見台灣), is believed to be one of the three people killed when the aircraft they were in crashed in a township in eastern Taiwan's Hualien County Saturday, local police said.
The name of the 52-year-old director was on a list of people who were supposed to be on board the helicopter, flight No. B31118, when it crashed in the mountainous region of Fengbin Township at around 11:56 a.m., killing all three on board, according to Hualien police.
The identities of the victims will need to be confirmed later, police said.
(location of the crash; photo courtesy of Hualien County Fire Department)
The helicopter, which belonged to Emerald Pacific Airlines (凌天航空), was conducting an aerial photograph mission related to the sequel of "Beyond Beauty" when it crashed, officials said.
"Beyond Beauty: Taiwan from Above (Chinese: 看見台灣)" is a 2013 documentary film which documents Taiwan completely in aerial photography and filming.
Produced at NT$90 million (US$2.99 million), it was the most expensive documentary ever made in Taiwan, and was touted for awakening local people's awareness about the beauty of the island, as well as the man-made environmental destruction to it over decades of rapid growth, and the importance of preserving its natural beauty.
("Beyond Beauty")
The film was nominated for Best Documentary and Best Original Film Score at the 50th Golden Horse Awards, winning the best documentary category.
Chi recently announced his plan to shoot a sequel to the documentary.
(promotional video of the sequel)
The other two people on board the plane are believed to be the pilot and Chi's assistant.
Aviation authorities are investigating the cause of the crash.