TSMC to spend US$100 billion on expansion over next 3 years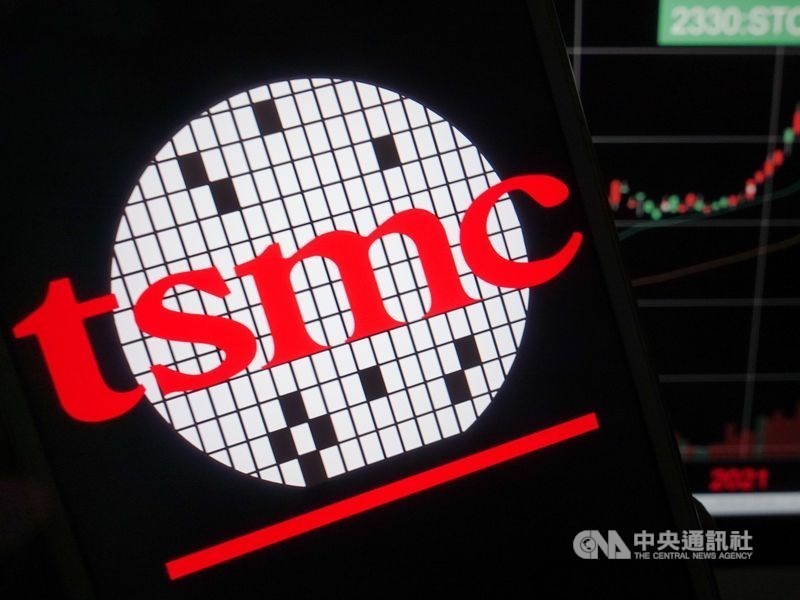 Taipei, April 2 (CNA) Taiwan Semiconductor Manufacturing Co. (TSMC), the world's largest contract chipmaker, is planning to invest US$100 billion over the next three years to expand operations.
TSMC said the massive investment will aim to use more resources for research and development and upgrading technologies, to maintain the company's lead over its peers on the global market.
The comments made by the company on Thursday came following the circulation of a letter purportedly written by the chipmaker's CEO C.C. Wei (魏哲家) to the company's clients, which revealed the huge investment plan.
Although TSMC did not directly confirm the letter was real, the company said it always works closely with its clients and the investment plan is expected to continue to meet demand from its clients.
In the letter, Wei said despite raising production capacity with TSMC's labs running at more than 100 percent utilization over the past 12 months, it has been unable to keep up with demand.
"TSMC expects to invest US$100 billion over the next three years to increase capacity and support the manufacturing and R&D of advanced semiconductor technologies," Wei said in the letter.
"TSMC will be building greenfield labs and expanding existing labs for both leading edge and specialty technologies," he added.
Wei said the company has launched a recruitment campaign to hire thousands of new employees, while it has also begun land acquisitions and equipment procurement for future expansion.
He noted that strong demand for 5G applications and high performance computing devices is expected to drive global demand higher, adding that the COVID-19 pandemic has also sped up the pace of transforming the global economy by boosting the need for online learning and remote work.
"TSMC is committed to our mission of being the world's trusted technology capacity provider," Wei said.
Due to a hike in production raw material prices as well as the growing complexity of leading technology nodes, Wei said, TSMC will halt wafer price reductions starting Dec. 31, and the suspension will continue for four quarters.
However, TSMC declined to comment on the product price reduction suspension issue raised in the letter.
At an investor conference held in mid-January, TSMC Vice President and Chief Financial Officer Wendell Huang (黃仁昭) said the company would spend between US$25 billion and US$28 billion on capital expenditure in 2021, a historical high for the company.
Huang said 80 percent of the 2021 capex will be used to develop the 3 nanometer, 5nm and 7nm processes, 10 percent will be used in high-end integrated circuit packaging and testing and photomasking development, and the remaining 10 percent will be used in specialty process development.
The 5nm process is the latest technology TSMC to go into mass production since the second quarter of last year. The 3nm process is scheduled to begin commercial production in 2022.
TSMC, which takes a more than 50 percent share of the global pure wafer foundry business, has also started the development of the more advanced 2nm process.
In a recent research report, U.S.-based market information advisory firm IC Insights said as the U.S., the EU and China gear up to cultivate their own semiconductor industries, their governments will have to spend at least US$30 billion a year for five years to play catch-up with TSMC and South Korea's Samsung Electronics Co.