Czech speaker signs joint statement, wraps up Taiwan trip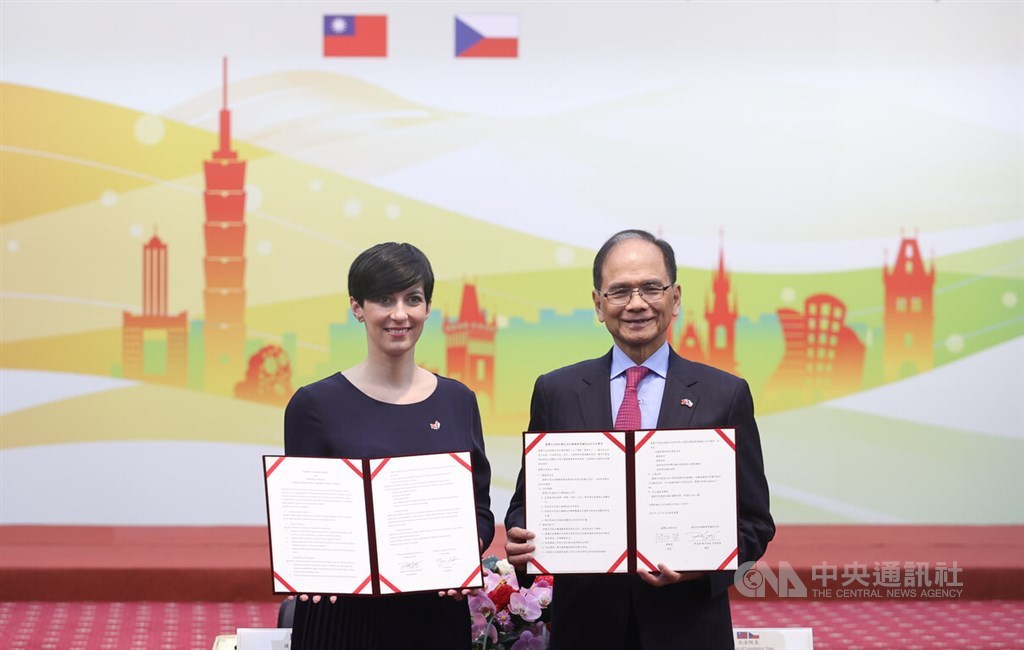 Taipei, March (CNA) The visiting speaker of the Czech Parliament's Chamber of Deputies signed a joint statement with the leader of the Legislative Yuan in Taipei Wednesday, as the largest-ever Czech delegation to visit Taiwan wrapped up its five-day trip.
At a ceremony at the Ministry of Foreign Affairs' (MOFA) Taipei headquarters, Markéta Pekarová Adamová, leader of the Czech parliament's lower house, signed the statement with Legislative Speaker You Si-kun (游錫堃).
Prior to the signing, You said that a nation's parliament symbolized democracy and sovereignty.
The statement could further enhance even closer cooperation between the two democracies of Taiwan and Czechia and show they are standing in solidarity against the "axis of evil" formed between China and Russia, You said.
Via the existing cooperation platform, Taiwan and Czechia will continue to enhance deeper two-way exchanges on all fronts, You said.
Aside from the statement, Adamová and Foreign Minister Joseph Wu (吳釗燮) also witnessed the signing of three memorandums of understanding (MOUs) and seven cooperation pacts.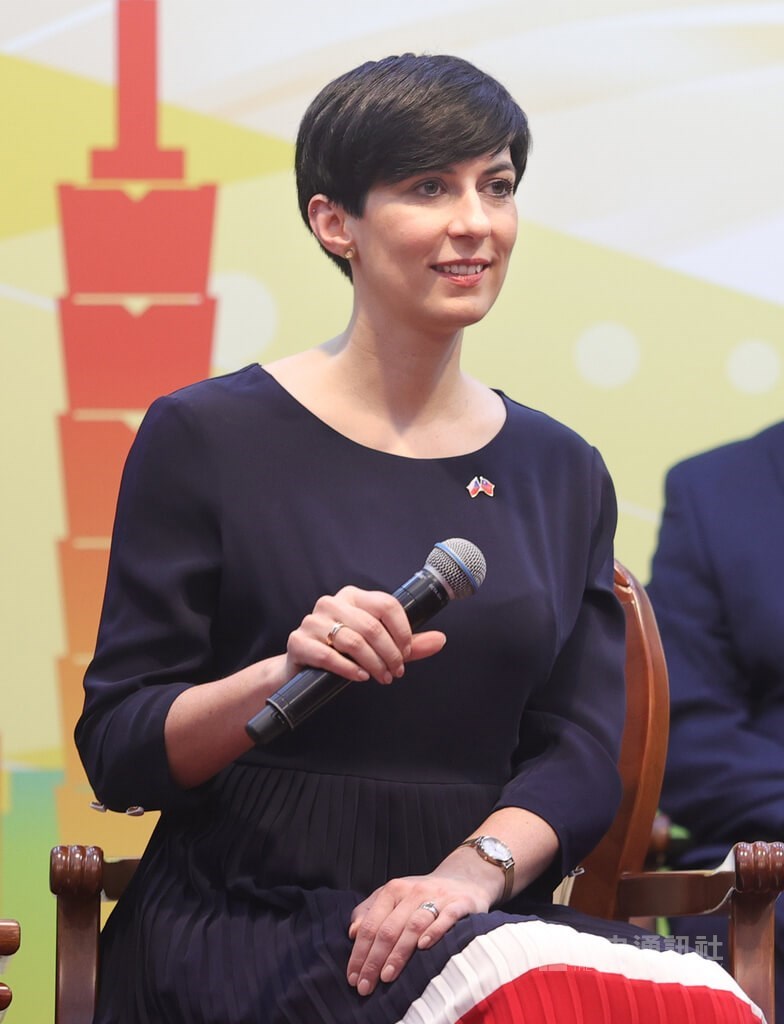 Among the pacts signed Wednesday was a letter of intent between the National Taiwan Museum and the Czech Republic National Museum.
An MOU was also signed between the Institute for National Defense, a Taipei-based government-funded think tank, and the Prague-based Security Research and Institute of International Relations.
In addition, the National Taipei University of Technology and the Czech Technical University in Prague signed two MOUs.
In her address at MOFA, Adamová said her delegation was the largest in the history of Taiwan-Czech relations and the largest of any Czech delegation traveling overseas over the past five years.
The 150-person delegation comprising business leaders, academics, and government officials was leaving with "fruitful results" as exemplified by agreements covering a wide range of issues of mutual interest, according to the speaker.
"Though the trip is a success, our ongoing fight to support shared values of democracy, freedom and human rights will continue with no end in sight," she added.
Adamová went on to say the five-day Taipei trip had taught her to continue her firm belief that both Czechia and Taiwan will safeguard shared values and deepen relations.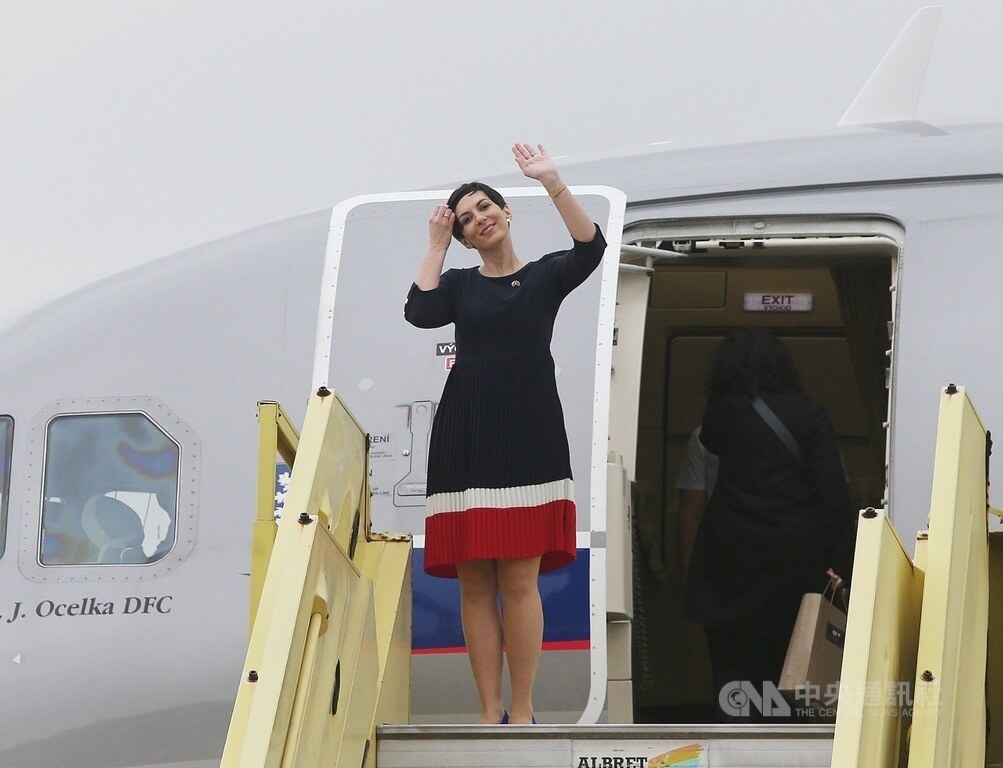 There had been speculation that the Czech delegation -- which includes the head of the country's counter-intelligence Security Information Service and the director of its National Cyber and Information Security Agency -- had aimed to use the visit to facilitate a potential arms deal between Prague and Taipei.
Asked to comment, Adamová said the delegation was in Taiwan to show support and share their experiences on a number of issues of mutual interest, noting that arms procurement fell under the jurisdiction of Czechia's government, not its parliament.
According to a report published Monday by the Taipei-based CredereMedia, Taiwan is reportedly nearing a major deal to acquire hundreds of missile trucks and self-propelled howitzers from Czechia, in addition to cooperating on the development of military drones.
Jakub Janda, director of the European Values Center for Security Policy in Prague, told CNA on the sidelines of the MOFA press event that Adamová's delegation did indeed include Czech arm dealers and contractors.
Despite Adamová's delegation being scheduled head back to Prague around noon Wednesday, many of the arms dealers and contractors will stay in Taiwan until at least Friday to talk business, Janda said.
Janda said that while he did not know if these Taipei talks will be related to the reported missile trucks, self-propelled howitzers and drones, the two sides had certainly been in close contact regarding potential cooperation.
Adamová is the first Czech lower house speaker to visit Taiwan, and her visit followed that of Czech Senate President Miloš Vystrčil in late August 2020.
Vystrčil, who visited Taiwan in September 2020, was the first head of a lawmaking body from a nondiplomatic ally to address the Legislative Yuan, despite repeated warnings from China, which considers Taiwan part of its territory.
Related News
March 28: 'We will be with you,' visiting Czech speaker tells Taiwan
March 27: Taiwan trip to support democracy, boost cooperation: Czech speaker
March 26: Czech lower house speaker Adamová in Taiwan with huge delegation
March 14: China Airlines to launch direct flight to Prague in July