Taiwan weapons developer among world's top 100 arms producers in 2021: Survey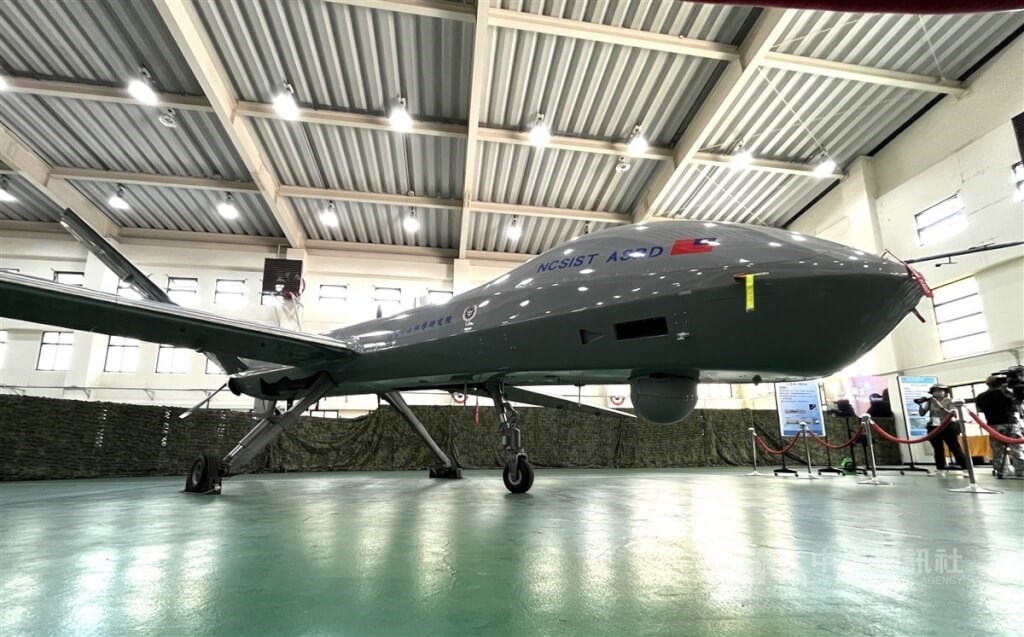 Taipei, Dec. 6 (CNA) The National Chung-Shan Institute of Science and Technology (NCSIST) was named for the first time as one of the world's top 100 arms producers in a survey published Monday by the Stockholm International Peace Research Institute (SIPRI).
Taiwan's state-run weapons developer recorded arms sales of US$2 billion in 2021, ranking it 60th among the world's "Top 100 Arms-producing and Military Services Companies" that year, according to SIPRI.
The Stockholm-based SIPRI was founded in 1966 and is an independent international institute dedicated to conducting research into conflict, armaments, arms control and disarmament.
"This is the first year in which a Taiwanese firm appears in the Top 100," it said, describing NCSIST as a company that specializes in missiles and military electronics.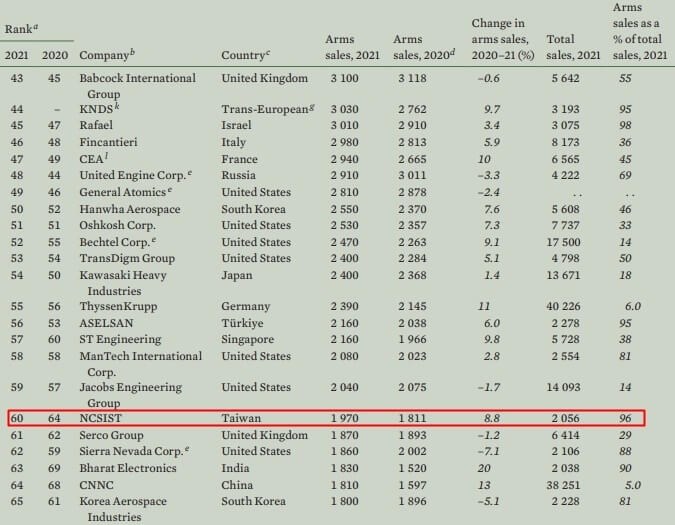 Sales of arms and military services by the 100 largest companies in the industry, SIPRI said, reached US$592 billion in 2021, a 1.9 percent increase compared with 2020 in real terms.
"The increase marked the seventh consecutive year of rising global arms sales," the Swedish institute said.
Based on 2021 data, the top five arms manufacturers were in the United States, including Lockheed Martin Corp. with US$60.34 billion in arms sales, followed by Raytheon Technologies with US$41.85 billion, Boeing with US$33.42 billion, Northrop Grumman with US$29.88 billion, and General Dynamics with US$26.39 billion.
According to SIPRI, the top 100 listing is based on the SIPRI Arms Industry Database, which includes public and private companies but excludes manufacturing or maintenance units of the armed services.
"The database was created in 1989. At that time, it excluded data for companies in countries in Eastern Europe and the Soviet Union," SIPRI said, adding that the current version contains data from 2002, including data for companies in Russia, while Chinese companies have been included in the database since 2015.