Biden to face more pressure on China, Taiwan after midterms: U.S. analysts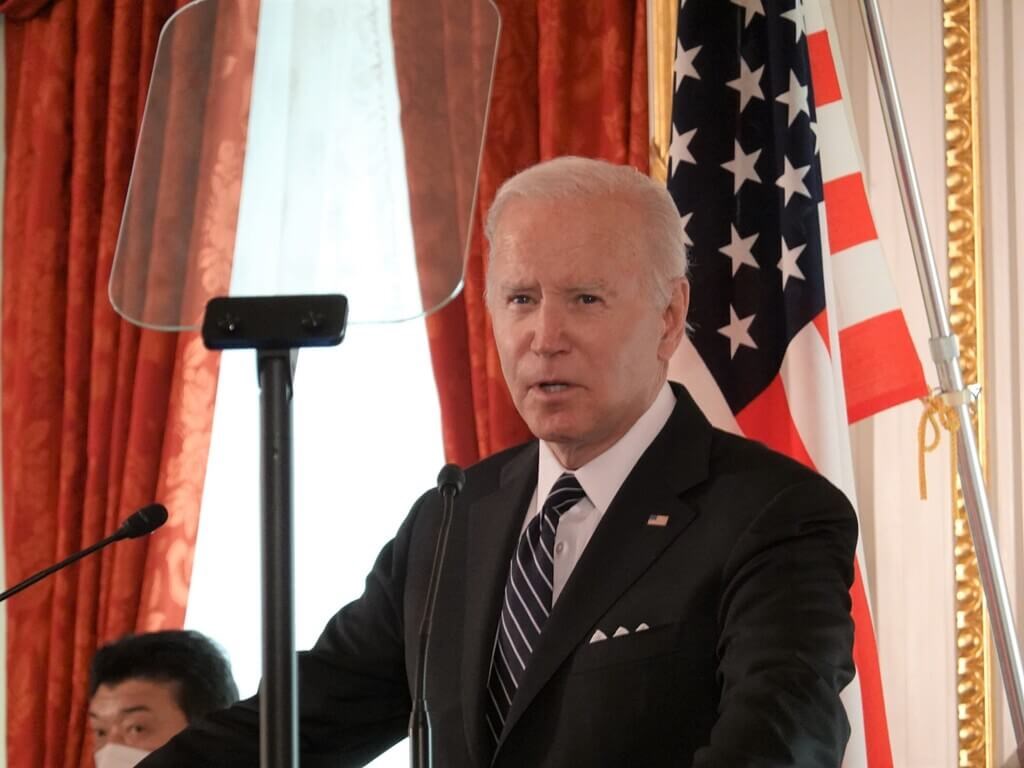 Taipei, Nov. 12 (CNA) U.S. President Joe Biden will face more pressure to take a tougher line on China if the Republicans retake the House of Representatives as expected, but Washington's support for Taiwan will remain solid despite potential GOP isolationism, U.S. analysts said.
After two years of unified Democratic control of Washington, albeit by small margins in both the House and Senate, the Democrats are expected to narrowly lose the House in this year's midterm elections, a result that might raise the stakes in the competition between the U.S. and China.
Biden's policy to limit China's growing influence in recent years as the U.S.-China relationship has grown more fraught has received the support of Americans and members of Congress.
Impact on Biden's China policy
But a Republican win in the House would likely result in Republicans stepping up the pressure on Biden to take a stronger position on defense and national security, Ian Easton, senior director at American think tank the Project 2049 Institute, told CNA in a recent interview.
"They (Republicans) will push for the government to do much more to deal with the threat posed by the Chinese Communist Party (CCP)," Easton said via an email reply. "Many Republicans would like to see increased defense spending focused on the China threat."
Sean King, senior vice president of Park Strategies, shared a similar view, saying a Republican House would try to "box in, or embarrass" Biden wherever it could on China-related matters so as to make Biden "look weak" ahead of his 2024 reelection bid.
"In particular, Republicans may try to make Biden appear wobbly on Taiwan even though he's actually very strong on the issue (as was former President Trump)," King said.
Taiwan Policy Act
On the Taiwan Policy Act, which is still pending before the House and the Senate, the Republicans will be sure to "insist on pushing some of the more explicit language" in the bill that the Biden Administration wanted to leave out or tone down, King said.
In September, when the bill cleared the Senate Foreign Relations Committee, some of its original clauses -- including renaming Taiwan's de facto U.S. embassy, requiring Senate approval for Washington's envoy to Taipei, and designating the island as a "major non-NATO ally" -- were either removed or changed following concerns from the White House.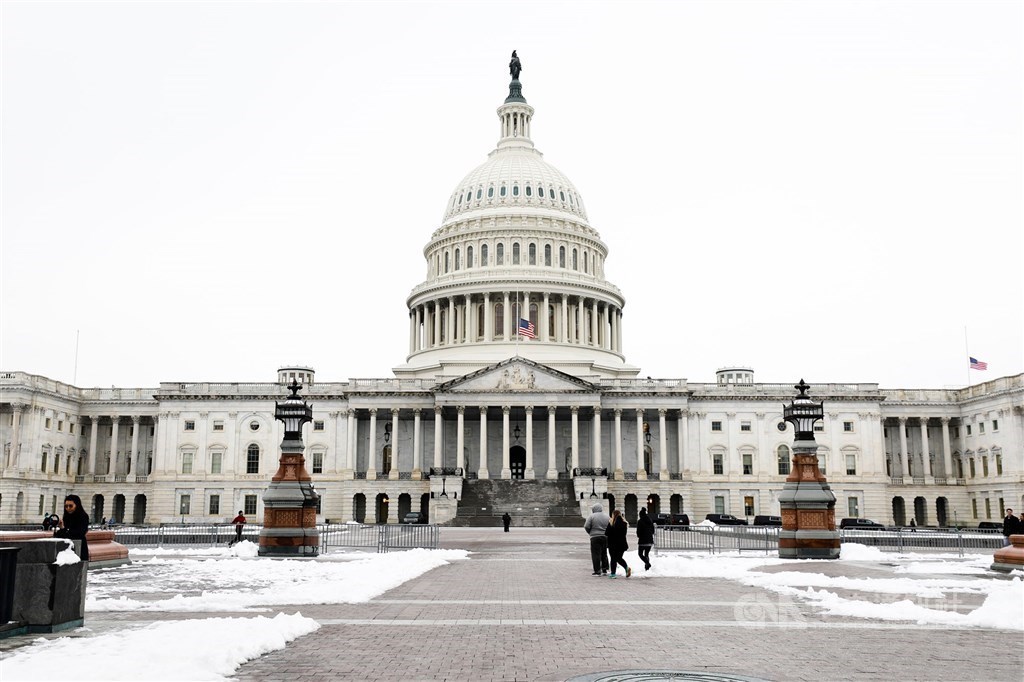 The move was interpreted as an attempt by Biden and some Democrats not to drive the country's relationship with China into a further downward spiral while voicing support for Taiwan.
In the wake of a Republican win in the House, Biden may have an incentive to see the Taiwan Policy Act passed in the lame-duck session so that his administration can at least exercise some influence over the final text, King said.
However, the White House could encounter some practical problems in pushing the bill through before the current Congressional term ends on Jan. 3, 2023.
"Given that the bill has been in committee since September, it does not seem likely to pass the current Congress," said Elizabeth Freund Larus, author of Politics and Society in Contemporary China and president of E Larus Consulting.
Larus expected triangular relations between the U.S., China, and Taiwan to continue to deteriorate regardless of the midterm results.
Chinese officials largely believe that Republicans are more critical of China, so Chinese diplomats will increase their "Wolf Warrior" tactics and rhetoric if Republicans take the House and possibly the Senate, Larus said on Nov. 7.
Chinese leader Xi Jinping (習近平) elevated loyalists to the CCP leadership at the party's 20th Congress, which means "all party members, including diplomats, will bend over backwards to prove their loyalty to Xi no matter how abrasive they may be," she said.
Biden's Taiwan agenda
"America's commitment to shared values and Taiwan's defense is not only rock solid but also entirely bipartisan."
Whichever party wins Congress, American analysts all argued that the relationship between the U.S. and Taiwan under the Biden administration will remain strong.
With so many Americans fully waking up to China's "nefarious" ways, including its repression of Uyghurs in Xinjiang, malicious cyber activities, and support for Russia's invasion of Ukraine, "they may now even more greatly value free Taiwan for what it is than they perhaps once did," King said.
"Taipei's a friend while Beijing is not, which is how more and more people here see the two. Taiwan's clearly having a moment in the American consciousness and the island should make the most of it," King said.
Miles Yu (余茂春), director of the China Center at the Hudson Institute, said he did not expect any meaningful changes in Biden's Taiwan policy out of the midterm elections.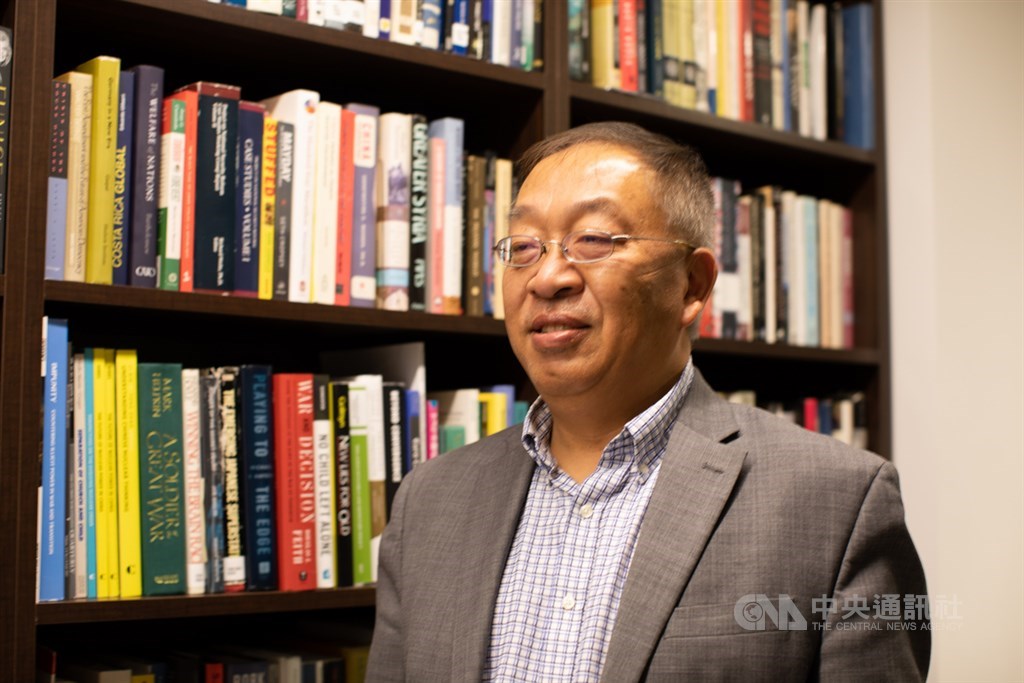 "America's commitment to shared values and Taiwan's defense is not only rock solid but also entirely bipartisan," said Yu, who served as senior China policy and planning advisor to Secretary of State Mike Pompeo during the Trump Administration.
Easton said that Biden has been remarkably strong in terms of his rhetorical support for Taiwan, but Biden's words have not yet generated significant improvements in U.S.-Taiwan defense and security relations.
"At the current time, there is a lot of room for improvement in the U.S.-Taiwan political and military relationship," added Easton.
Should the Republicans gain control of the House as is likely, one would expect to see a series of stronger pro-Taiwan laws pass, Easton said, adding that the Republicans would also like to see more tangible support for Taiwan's defense.
Andrew Nathan, professor of political science at Columbia University, said that the midterm results will not have any clear, direct impact on the U.S.'s Taiwan policy one way or another, since it will continue to be made chiefly by the administration rather than by Congress.
"(It is) also because sentiment in Congress across both parties is strongly anti-China and pro-Taiwan at the moment," Nathan told CNA via email.
GOP's potential isolationism
"Democrats value its regionally unmatched LGBTQ rights while Republicans trumpet its religious freedom and long anti-communist history. Either way, virtually nobody is in Beijing's corner these days. Whichever way you cut it, Taiwan's Washington, D.C. stock is rising."
Many Republicans during the campaign have expressed more isolationist foreign policy views, especially when it comes to support for Ukraine, but the experts did not see that carrying over to Taiwan.
Asked whether Taiwan will continue to have strong support if the Republicans control the House, Larus said Republican support for Ukraine was diminishing because they feel Russian President Vladimir Putin is becoming more desperate, and therefore more dangerous, and a negotiated settlement was the best avenue for peace.
"So far, Congressional support for Taiwan is limited to legislation, visits, and arms sales, which is a much lower level of intervention than the current military support for Ukraine," she said. "Taiwan enjoys support from both Republicans and Democrats."
Yu said isolationist factions exist in both parties, with even a stronger Democrat isolationist camp led by the far left that condemns "American imperialism," and he did not think this would affect the current trend of supporting Taiwan.
"In addition, part of the GOP's reluctance about supporting Ukraine is because they believe the defense of Taiwan is more important. There is a bipartisan national consensus against China's threat to Taiwan. The same cannot be said of Russia's threat to Ukraine," he said.
Easton said there were certainly some pro-Russia, isolationist Republicans, just as there were anti-Taiwan/pro-China Democrats, but both groups represent a small minority.
"As a general rule, Republicans are very strong when it comes to supporting Taiwan," he said.
In a similar vein, King said Taiwan will enjoy strong support no matter who controls Congress, "as the island offers something for everyone."
"Democrats value its regionally unmatched LGBTQ rights while Republicans trumpet its religious freedom and long anti-communist history. Either way, virtually nobody is in Beijing's corner these days. Whichever way you cut it, Taiwan's Washington, D.C. stock is rising," King said.