Taiwan trip a show of 'support': Visiting French lawmaker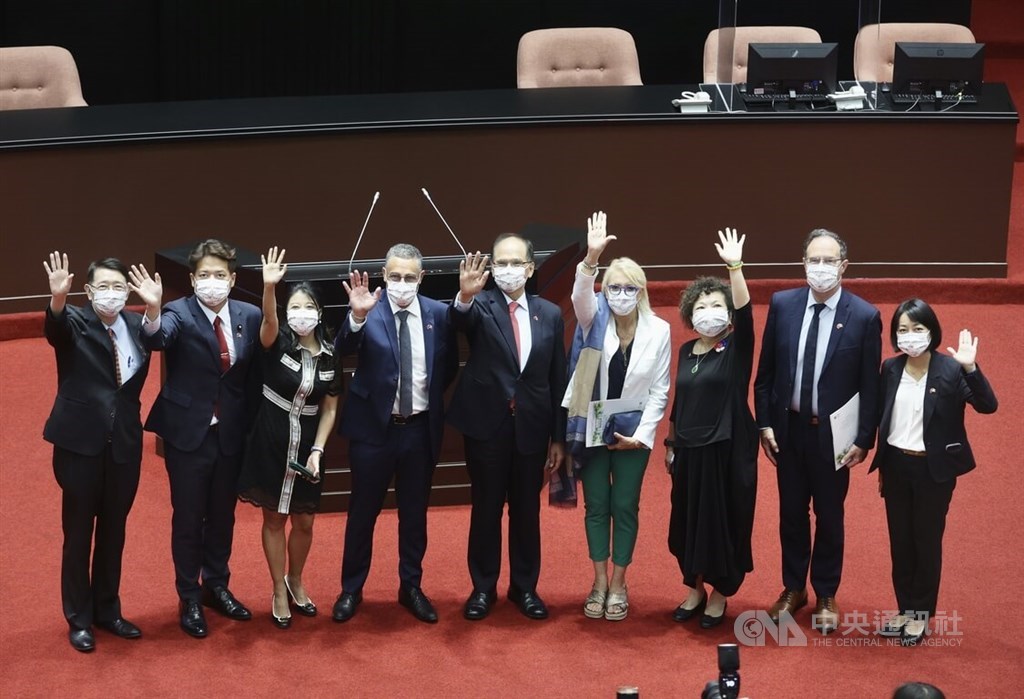 Taipei, Sept. 8 (CNA) French Senator Cyril Pellevat's visit with a parliamentarian delegation is a demonstration of the group's support for Taiwan, Pellevat said during a meeting with Legislative Yuan speaker You Si-kun (游錫堃) in Taipei on Thursday.
Pellevat, vice president of the Senate Committee on European Affairs, said the visit to Taiwan by the five-member bipartisan delegation was a demonstration of "amiability and support" for Taiwan.
The delegation, which arrived in Taiwan on Wednesday for a six-day visit, is the fourth parliamentarian group from France to visit Taiwan within a year, according to Taiwan's foreign ministry.
Pellevat said the delegation would continue supporting Taiwan in its efforts to preserve such values as democracy and human rights, and to take part in international organizations.
Speaking to the local media after the meeting, Pellevat commented that France had underscored the importance of maintaining stability in the Indo-Pacific region and that the country considered Taiwan a "partner" in achieving such a goal.
The 41-year-old senator also said during the meeting that as Taiwan and France had common interests, the two could further deepen their cooperation in the semiconductor industry and in developing emerging technologies, as well as tackling disinformation.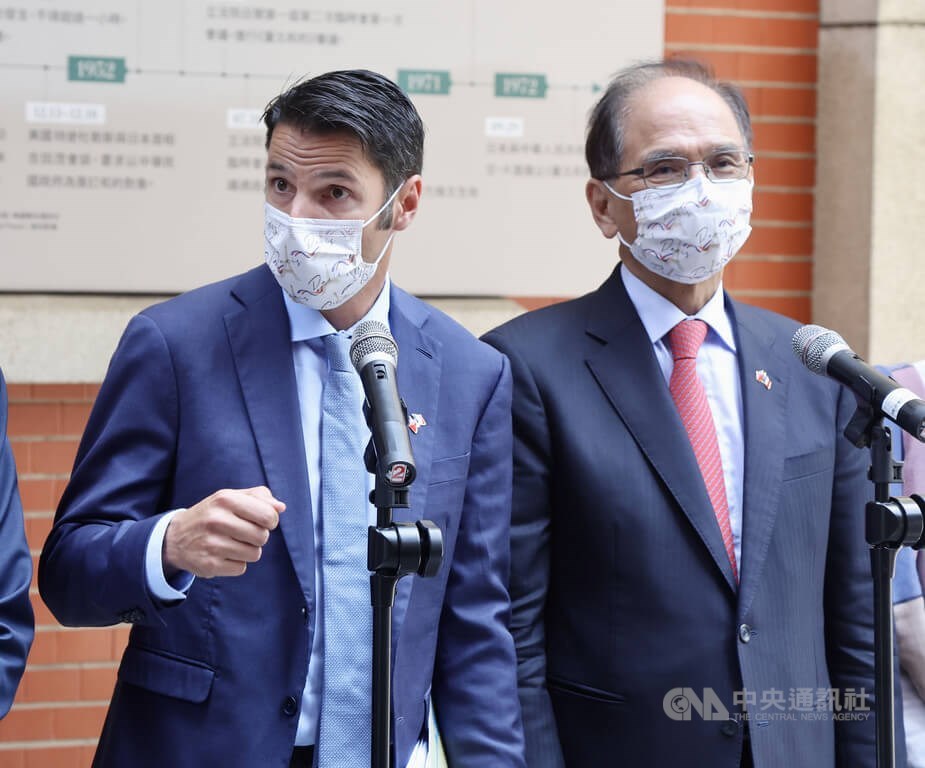 Meanwhile, You called on democratic countries around the world to strengthen their cooperation in order to prevent what he described as the further shrinkage of democratic space due to authoritarian expansion.
Describing France as an "indispensable" power in the Indo-Pacific region, the speaker added that Taiwan would seek to partner with the country to contribute to the peace and stability of the region.
Similarly, Vice President Lai Ching-te (賴清德), who met with the visiting delegation earlier on the same day, urged the French parliament and government to continue paying attention to the situation across the Indo-Pacific.
Taiwan's government has always tried to preserve stability and peace in the Taiwan Strait and the Indo-Pacific, Lai said, adding that it did not seek confrontation with China.
Looking forward, Taiwan hopes to develop further ties with France based on their existing collaborations on trade and investment, technology, culture, and education, Lai said.
He went on to say that the two could work together to build a new and reliable supply chain in the post-COVID-19 era, adding that the island was seeking to play an active role in such an endeavor.
Related News
Sept. 8: Taiwan won't yield to China's threats, Tsai tells U.S. lawmakers
Sept. 8: 19 Chinese planes cross Taiwan Strait median line
Sept. 7: Fighter jets, helicopters conduct live-fire drill during Taiwan Army exercis