50% of Taiwanese believe U.S. could help if China attacks: poll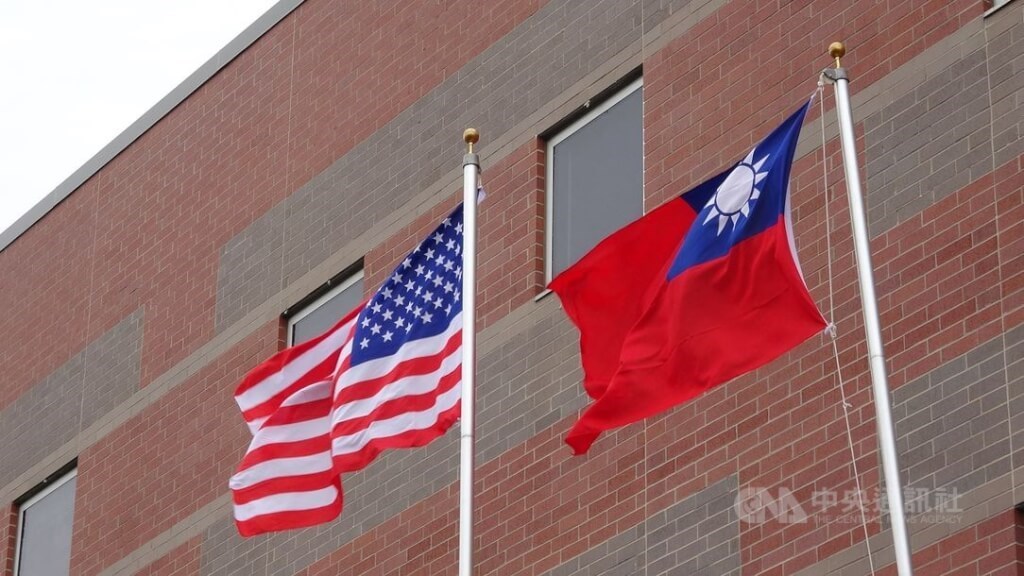 Taipei, Aug. 17 (CNA) Fifty-percent of people in Taiwan believed that the United States would "definitely" or "possibly" send troops in the event a cross-strait war, according to a survey released Tuesday conducted after U.S. House Speaker Nancy Pelosi arrived Taiwan for a whirlwind visit earlier this month.
According to the survey released by the government-funded Institute for National Defense and Security Research (INDSR), 50-percent of respondents believed the U.S. would "definitely" or "possibly" dispatch troops in response to the question: "Do you think the U.S. would send troops to help Taiwan in the event of a cross-strait war?"
The latest survey, commissioned by the INDSR, was conducted by National Chengchi University's Election Study Center from Aug. 3-7, after Pelosi touched down in Taipei for a whirlwind 19-hour visit from late Aug. 2 to the afternoon of Aug. 3.
According to INDSR researcher Lee Kuan-chen (李冠成), who designed the survey, the results indicate people in Taiwan have more confidence in Washington regarding possible military intervention if Beijing attacks Taiwan.
The same question was also asked in two previous versions of the survey, conducted in September 2021 and March this year, according to Lee.
About 57 percent of respondents in the September poll answered "definitely" or "possibly" when asked whether the U.S. would send troops. That figure dropped to 40 percent in the March poll.
Lee said the March results indicate the Russian invasion of Ukraine in February negatively impacted the Taiwanese public's belief that the U.S. would send troops to help defend Taiwan.
However, in the latest poll people in Taiwan now have more faith in the U.S. supporting Taiwan after Pelosi visited the country, indicating that visits by senior American officials or politicians to Taiwan boosts Taiwanese confidence in Washington.
The poll received 1,080 valid samples, with 756 interviews conducted via landline and 324 via cellphones, and has a margin of error of 2.98 percent, with a 95 percent level of confidence, according to INDSR.
In response to Pelosi's trip, the first visit by a sitting U.S. House speaker since 1997, Beijing launched an unprecedented set of live-fire military drills in six maritime zones encircling Taiwan from Aug. 4. to Aug. 7. The PLA later extended the scheduled four-day drill, with smaller scale operations concluding on Aug. 10.
China also responded by suspending imports of some Taiwanese foods and agricultural produce.
Meanwhile, in a separate survey released Tuesday, 52.9 percent of respondents in Taiwan said they would have welcomed Pelosi's visit even if they knew beforehand the visit would cause China to conduct unprecedented large-scale military drills around the country.
Another 33.6 percent said Taipei should have not allowed Pelosi's visit given prior knowledge of the Chinese response.
In addition, a majority of people in Taiwan, 78.3 percent, said they were not afraid of the Chinese drills. Only 17.2 percent expressed fear about the exercises.
Fifty-five-point-two percent of people in Taiwan said the latest military maneuvers made them less inclined to want to be united with the Chinese mainland, according to the survey released by the Taiwan Public Opinion Foundation (TPOF).
The TPOF conducted its poll on Aug. 8-9, resulting in 1,035 valid samples via telephone interviews with a margin of error at 3.05 percent.
Related News
FEATURE/Taiwan braces for sustained Chinese pressure
Aug. 18: 51 Chinese warplanes, six warships spotted near Taiwan: MND
Aug. 18: 90% of people in Taiwan opposed to Chinese drills: Survey
Aug. 18: Chinese warship detected near Taiwan missile testing site: Navy
Aug. 18: U.S. trade talks can help counter China 'coercion': Cabinet official
Aug. 16: China using U.S. lawmakers' visit as excuse for latest drill: Taiwan
Aug. 16: China 'overreacting' to peaceful visits to Taiwan: U.S. official
Aug. 15: U.S. senator praises Taiwan for restraint amid Beijing coercions