Taiwan warplanes conduct first landing drill on provincial highway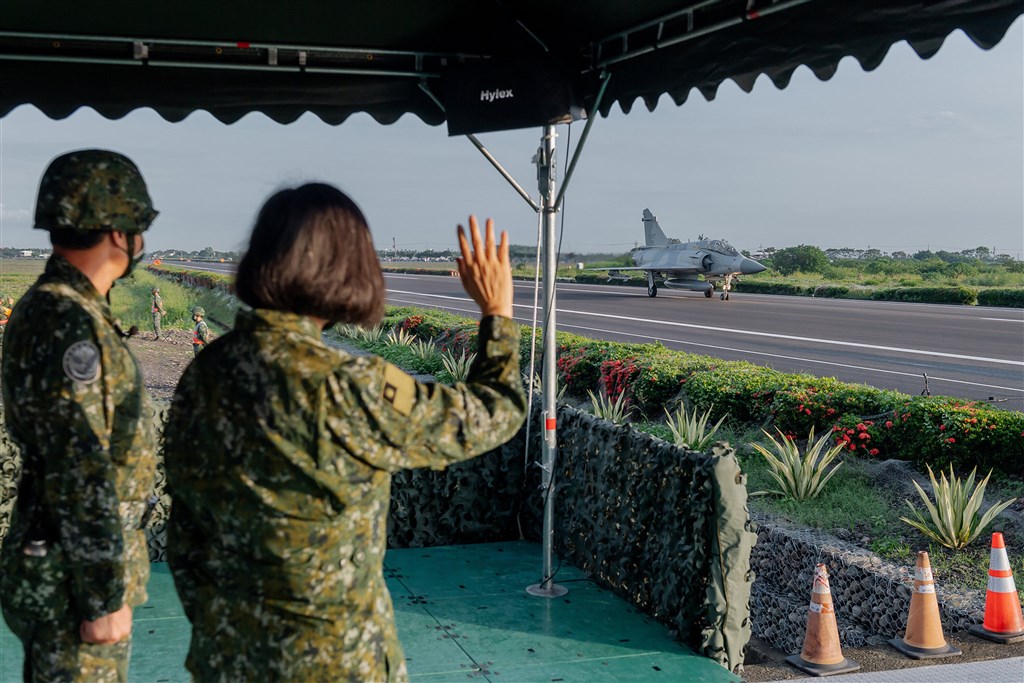 Taipei, Sept. 15 (CNA) A military aircraft emergency landing and take-off drill was held on a standard highway for the first time early Wednesday as part of Taiwan's major annual war games to test the ability of pilots and aircraft to land on the narrow road in the event airstrips are damaged by enemy forces.
The drill began at 6:30 a.m. on a 2.26-kilometer section of Provincial Highway No. 1 near Jiadong and Fangliao in southern Pingtung County, and featured an Indigenous Defensive Fighter (IDF), an F-16V, a Mirage 2000-5, and an E-2K airborne early warning aircraft.
The planes landed on the highway in that order at exactly 6:30 a.m., 6:32 a.m., 6:34 a.m. and 6:36 a.m. before taking off from the narrow highway at two minute intervals in the same order, starting 7:02 a.m., to conclude the drill.
According to the military, the drill tests pilots' ability to land on the 24-meter wide road in the event airstrips at the nearby Pingtung Air Base are seriously damaged by enemy forces.
It marked the first time such a drill was conducted on a provincial highway, a regular roadway with traffic lights and intersections that runs between cities.
The Jiadong section being used for the drill is one of five built in Taiwan to accommodate emergency military jet landings and takeoffs in the event of war.
The other emergency landing strips are all on National Freeway No. 1 -- the Madou and Rende sections in Tainan City, the Huatan section in Changhua County, and the Minxiong section in Chiayi County.
Exercises have previously been conducted on these four sections. Drills planned for the Jiadong section in 2011 were canceled due to poor weather conditions.
The drill was witnessed by President Tsai Ing-wen (蔡英文), Defense Minister Chiu Kuo-cheng (邱國正), senior government and military officials and the press, with more than 100 onlookers who gathered to witness the historic event.
Asked to comment on the significance of the drill, Shu Hsiao-huang (舒孝煌), an analyst at the government-funded Institute for National Defense and Security Research (INDSR), told CNA such drills are important given the fact that elevated freeways are easy targets for enemy fire and thus more likely to be destroyed during wartime.
Also, landing on regular roads makes logistics and resupplying easier during battles.
Therefore, it is important for the Air Force to ensure its pilots can land on regular roads like they did on Wednesday on the section in Jiadong, Shu added.
Meanwhile, another INDSR scholar Su Tzu-yun (蘇紫雲) said that compared with landing on freeways, landing on regular roads is much more challenging for aircraft and pilots as well as ground control crews because they are narrower and closer to civilian buildings.
The drill is a pressure test for all military personnel involved and is closer to actual combat experience, he added.
Wednesday's drill was part of the postponed live-fire component of this year's Han Kuang military exercises being held from Sept. 13 to 17.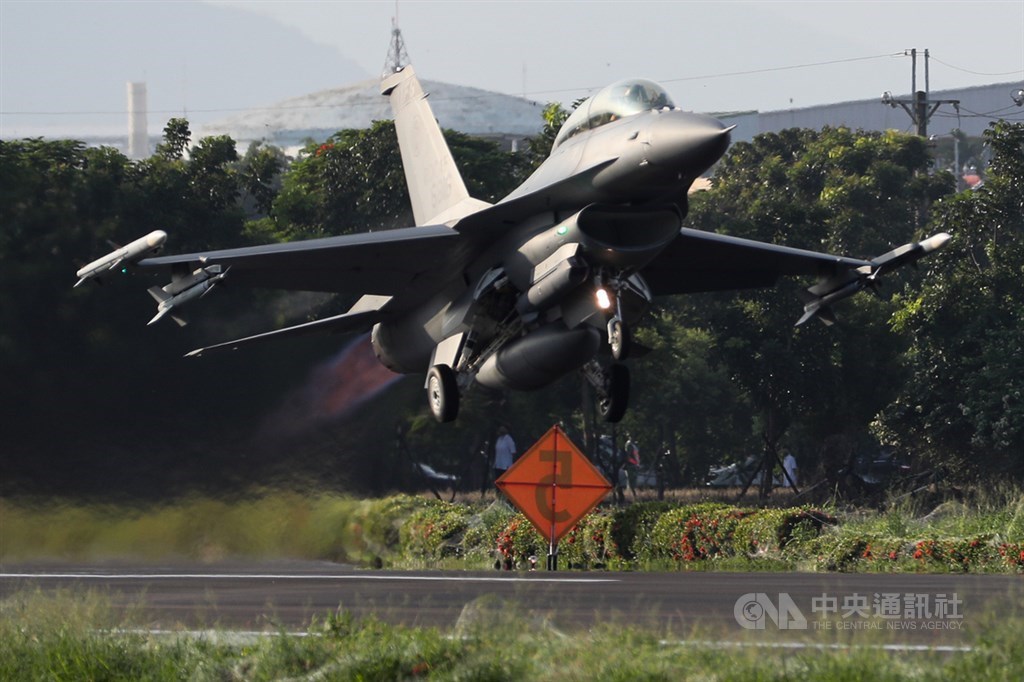 The Han Kuang exercises, Taiwan's major war games, have been held annually since 1984, in the form of live-fire drills and computerized war games, to test Taiwan's combat readiness in the face of a possible Chinese invasion.
This year's tabletop drills were held from April 23-30. The live-fire exercises were scheduled to start July 12 and run for five days.
Due to a domestic COVID-19 outbreak that started in mid-May, however, the military in mid-June decided to postpone the live-fire part of the drill to a later date.