U.S. ambassador to U.N. to visit Taiwan Jan. 13-15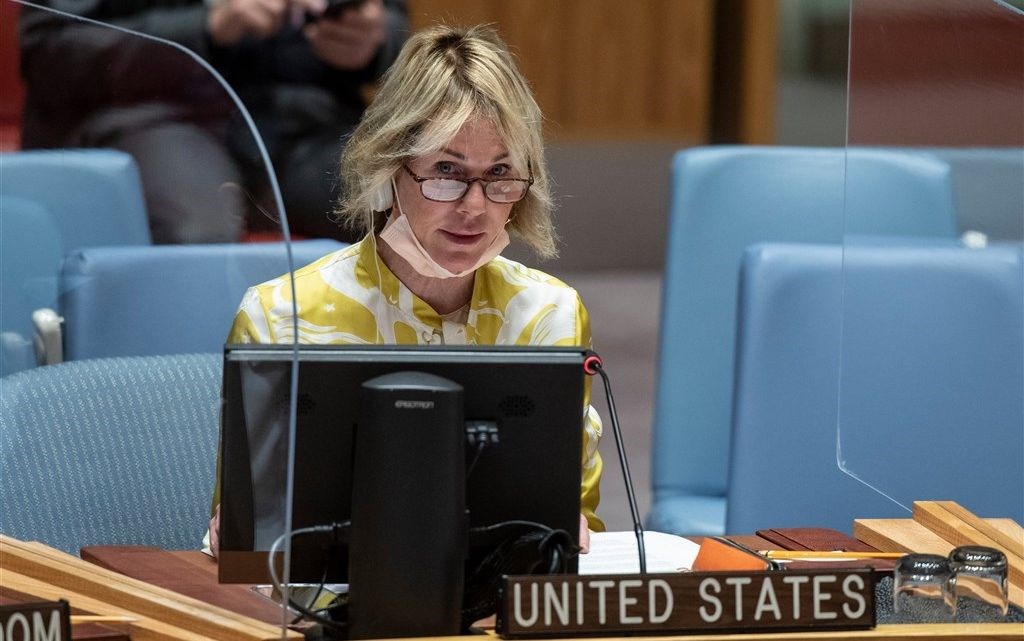 Update: U.S. envoy Kelly Craft's visit to Taiwan canceled
New York, Jan. 7 (CNA) The U.S. Ambassador to the United Nations Kelly Craft will visit Taiwan Jan. 13-15 for meetings with senior Taiwanese counterparts and members of the diplomatic community, her office announced on Thursday.
"During her trip, the ambassador will reinforce the U.S. government's strong and ongoing support for Taiwan's international space, in accord with the U.S. one-China policy that is guided by the Taiwan Relations Act, the three U.S.-PRC joint communiques, and the Six Assurances to Taiwan," a media note said.
It added that Craft is scheduled to deliver remarks on Jan. 14 at the Institute of Diplomacy and International Affairs (IDIA) on Taiwan's "impressive contributions to the global community and the importance of Taiwan's meaningful and expanded participation in international organizations."
The IDIA is an agency under the Ministry of Foreign Affairs (MOFA), whose main functions are to provide training to Taiwanese foreign service officers and language courses to foreign diplomats stationed in Taiwan and their dependants.
MOFA has described Craft as a strong supporter of Taiwan's inclusion in the U.N.
U.S. Secretary of State Mike Pompeo first announced Craft's upcoming visit to Taiwan a day earlier after Hong Kong police arrested more than 50 pro-democracy advocates, although he did not disclose when the trip would take place.
The announcement was met with strong opposition from Beijing, which, through its foreign ministry spokesperson Hua Chunying (華春瑩), accused the U.S. of violating the one-China principle and warned that the U.S. will pay a "heavy price for its wrongdoings."
Meanwhile, in a Facebook post, Taiwan's representative office in New York said Craft's trip will mark the first official visit to Taiwan by an incumbent U.S. permanent representative to the U.N. in the spirit of the Taiwan Travel Act, a piece of U.S. legislation passed on Feb. 28, 2018 that allows high-level U.S. officials to visit Taiwan and vice versa.
"The trip speaks to the strength of U.S.-Taiwan relations and demonstrates the U.S. government's continued support for Taiwan's international space," the Facebook post said.
"Taiwan's effort to participate in the U.N. system has been a long and uphill battle. We appreciate Ambassador Craft and the U.S. government for standing with the 23.5 million people of Taiwan and firmly backing our efforts along the way," it added.
Taiwan, whose official designation is the Republic of China (R.O.C.), left the U.N. in 1971 when China took its place, and has since been excluded from its special agencies.
On the other hand, Johnny Chiang (江啟臣), chairman of Taiwan's main opposition Kuomintang (KMT), said that although he views the strengthening of Taiwan-U.S. relations positively, both sides should have more "substantial" exchanges other than just visits by high-level officials.