Biden vows deeper ties with Taiwan in new op-ed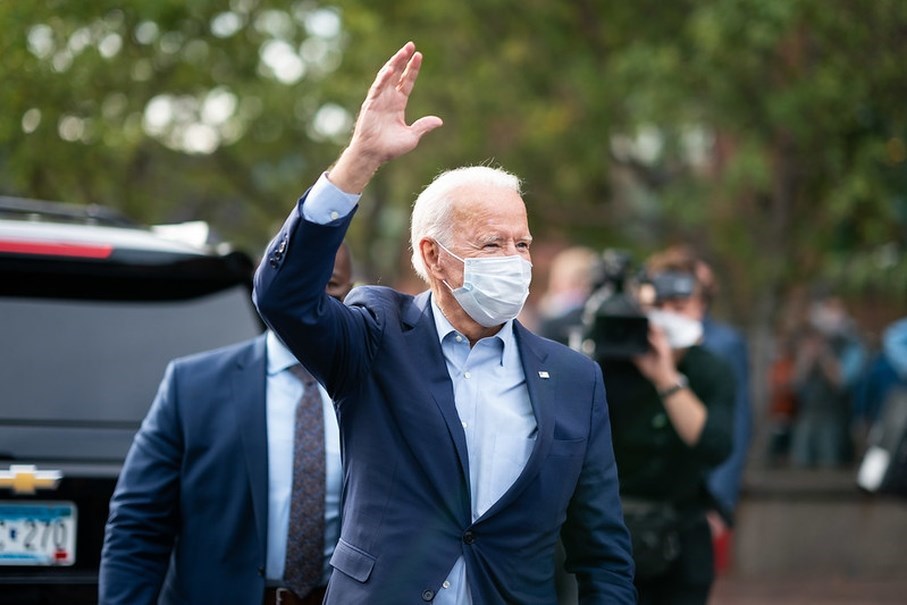 Taipei, Oct. 22 (CNA) U.S. presidential candidate Joe Biden pledged to deepen ties with Taiwan in an op-ed that ran Thursday in America's largest Chinese-language newspaper.
The article, which appeared in both Chinese and English in the World Journal, contrasted the Democratic Party candidate's policies with those of President Donald Trump ahead of the country's Nov. 3 election.
Although mainly focused on domestic issues, the piece also argued that the U.S. needs to step up its international engagement in order to effectively meet global challenges.
Referring to the U.S. as "a Pacific power," Biden said he will "stand with friends and allies to advance our shared prosperity and values in the Asia-Pacific region."
"That includes deepening our ties with Taiwan, a leading democracy, major economy, technology powerhouse -- and a shining example of how an open society can effectively contain COVID-19," he continued.
On the issue of China, Biden said his approach will "focus on boosting American competitiveness, revitalizing our strengths at home, and renewing our alliances and leadership abroad."
He said the U.S. would work to collaborate with China when it is in the national interest to do so, such as on public health and climate change.
Biden also slammed Trump in the piece for referring to COVID-19 as "the China virus," which he said had encouraged racist attacks against Asian Americans, and urged readers to cast a vote to "restore the soul of this nation."
The World Journal is owned by the New Taipei-based United Daily News Group, which also publishes Taiwan's United Daily News.