TaiwanFest brings Ghost Month delights to New York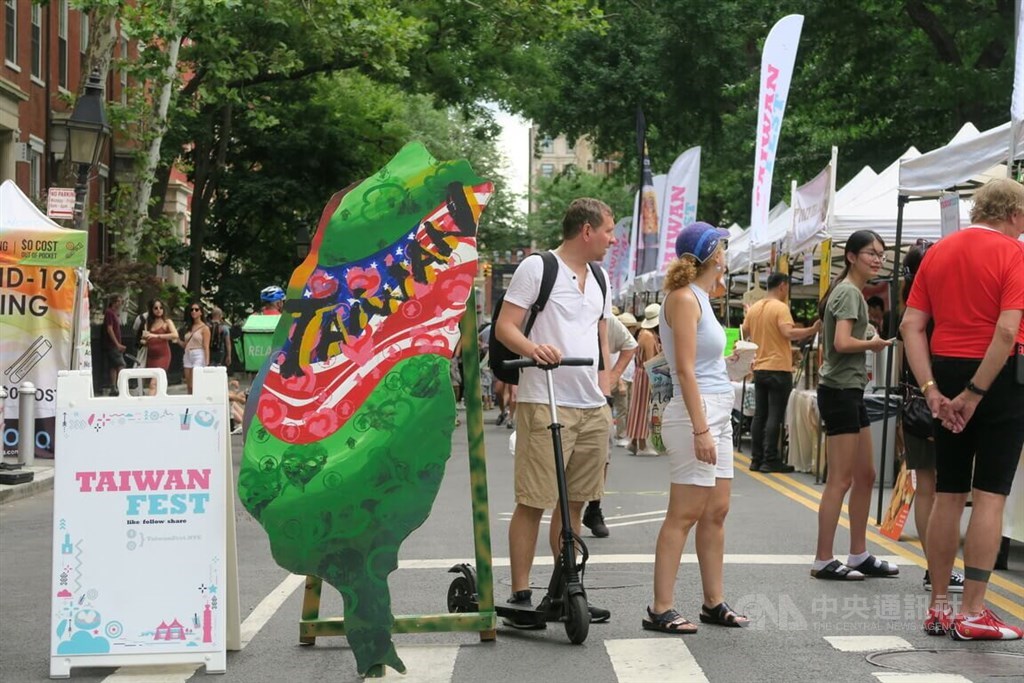 New York, Aug. 7 (CNA) The third edition of New York's TaiwanFest market brought a distinctly Ghost Month flavor to Washington Square Park Sunday, with a traditional altar set up alongside the usual offerings of Taiwanese cuisine and culture.
The residential surroundings meant the absence of music and dance performances, with organizers instead opting for more demure entertainment in the form of inflatable religious icons and incense.
Hsu Puo-chen (許伯丞), the executive organizer of the event, told CNA that Washington Square Park's previous life as a cemetery had led him to set up an altar at the market.
Hungry souls at the market were able to enjoy Taiwanese staples such as boba tea, steamed buns, and Hakka lei cha, while business was also brisk for those selling jewelry, cosmetics, and other cultural knick-knacks.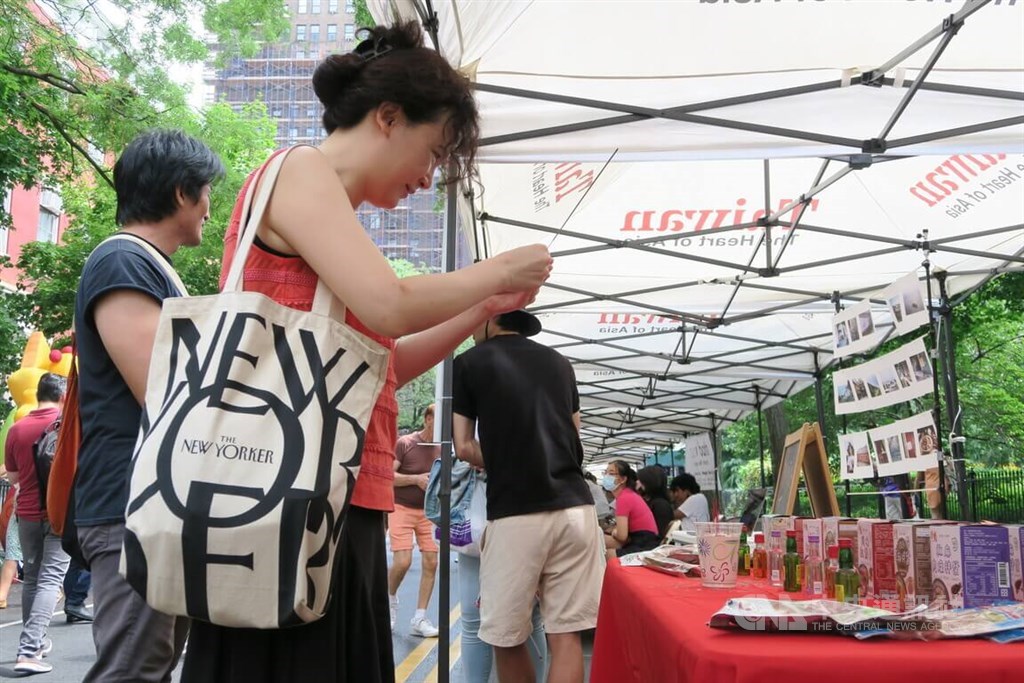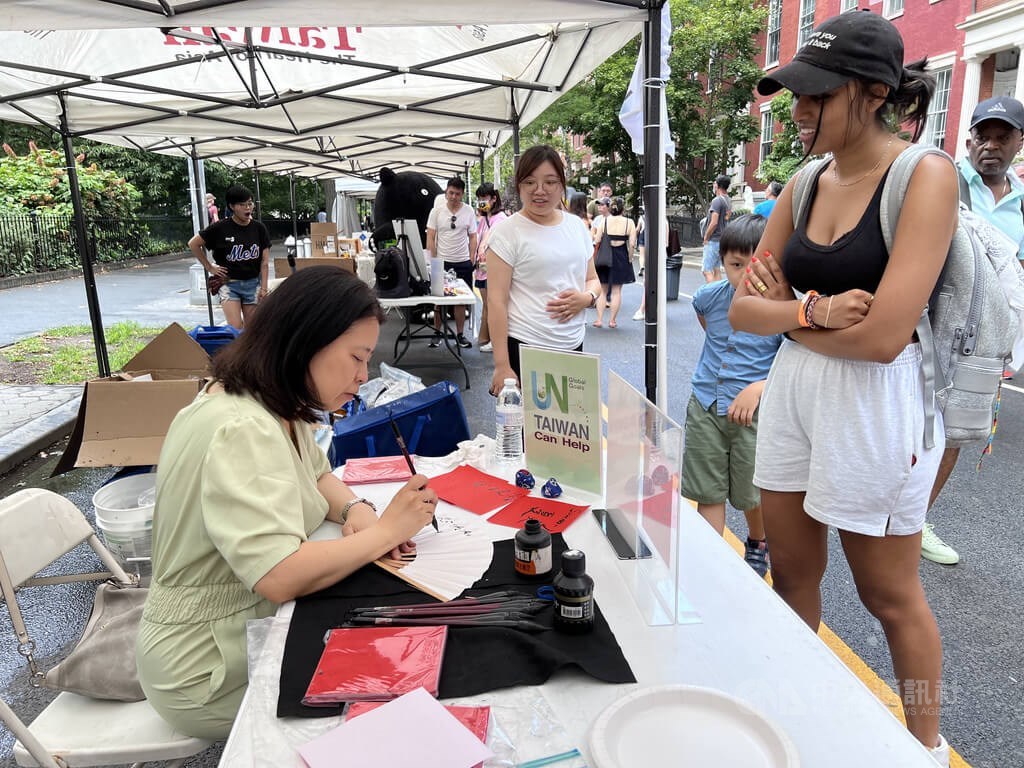 The third edition of TaiwanFest also played host to Puppetry Art Center of Taipei Curator Tsai Yi-wei (蔡易衛), as well as a calligraphy demonstration from Noir Creative Group Co. LTD. chief executive officer Huang Li-hsiang (黃莉翔).