Singers of Taiwanese, Pinuyumayan songs top Golden Melody nominations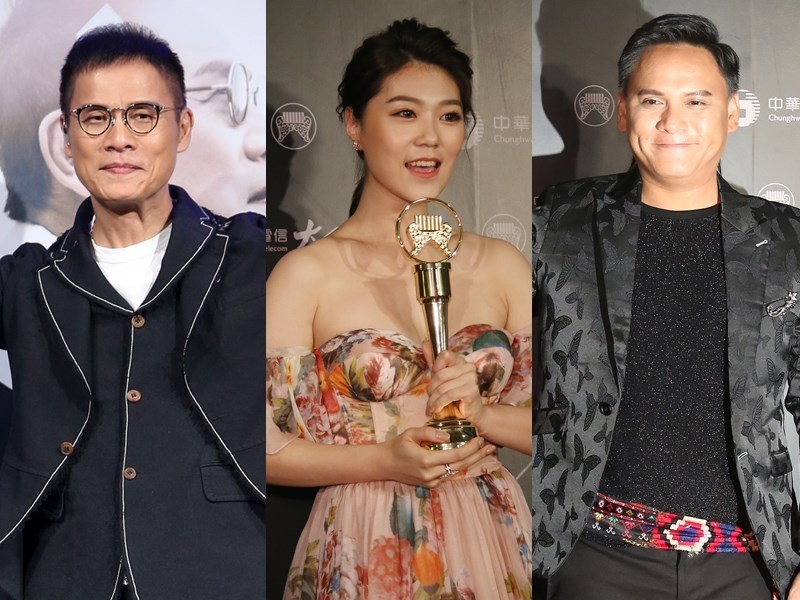 Taipei, May 12 (CNA) Singers Olivia Tsao (曹雅雯) and Sangpuy (桑布伊) on Wednesday received eight nominations each for this year's Golden Melody Awards, the highest number among all the nominees.
Tsao and Sangpuy, who sing songs in the Taiwanese and Pinuyumayan languages, respectively, were both nominated in the categories of album of the year, song of the year, best composer and best album producer.
Tsao was also nominated for best female Taiwanese vocalist and best Taiwanese album awards, while Sangpuy received nominations for best Indigenous language vocalist and best Indigenous language album.
Olivia Tsao's "na-si bin-a-tsai," which is nominated for song of the year
Tiger Chung (鍾成虎), chair of the Golden Melody 83-member jury this year, said the album Tsao released in 2020 had a wide range of elements, which she handled well.
"She has a unique vocal style and that stands out, and she delivered in terms of the overall quality," Chung said, after the shortlist of nominees was released Wednesday by the Bureau of Audiovisual and Music Industry Development.
Meanwhile, Sungpuy's album "pulu'em" showcased a diversity of music styles, including electronic and orchestral, Chung said, adding that it was an achievement to incorporate both traditional and modern elements into the music.
Sangpuy's "maava," which is nominated for song of the year
In the most popular categories of best male and female Mandarin vocalists, it was a tough call for the jury to pick the nominees, according to Chung.
"The discussions took a long time, and the vote went three rounds before the nominees were selected," he said.
The nominees named in the best male Mandarin vocalist category were E.SO (瘦子), JJ Lin (林俊傑), Soft Lipa (杜振熙/蛋堡), William Wei (韋禮安), James Li (李泉) and last year's winner Wu Qing-feng (吳青峰).
In the best female Mandarin vocalist category, Wan Fang (萬芳), Panai (巴奈), Shi Shi (孫盛希), Tarcy Su (蘇慧倫), Hebe Tien (田馥甄) and Tan Weiwei (譚維維) will compete for the award.
Six of the 12 Mandarin vocalist nominees are also up against each other for the prize of best Mandarin album -- Wan Fang with "Dear All," Soft Lipa with "Home Cookin," Wei "Sound of My Life," Tien "Untold," Li "Shi Ri Tan," and Shi Shi with "Where is SHI?"
Singer-songwriter Lo Ta-yu (羅大佑) will be presented this year with the Special Contribution Award for "stirring up a storm" with his all black outfits and music in the 1980s, which "revolutionized Mandopop music at a crucial time of extraordinary social changes in Taiwan," the organizers said.
The awards ceremony is scheduled to be held at Taipei Arena on June 26 and broadcast live on Taiwan Television Enterprise.