Indigenous languages indispensable voice of Taiwan: president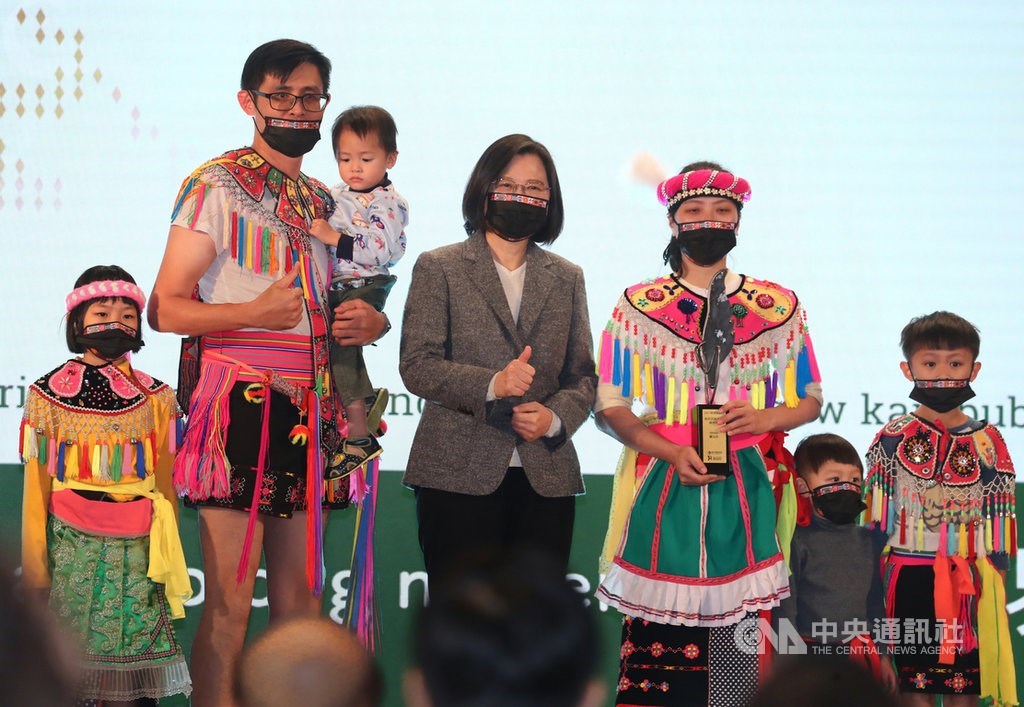 Taipei, Feb. 20 (CNA) Indigenous languages serve as an essential source of Taiwanese culture, President Tsai Ing-wen (蔡英文) said on Saturday in observance of the International Mother Language Day the following day.
Citing indigenous Taiwanese singer Abao, whose Paiwan language-album "Kinakaian" ("Mother Tongue") emerged as the biggest winner at the 31st Golden Melody Awards last year, Tsai said she believes that indigenous languages represent a valuable voice of the country.
Taiwan's indigenous languages gained the status of national languages in 2017, under the Indigenous Languages Development Act.
Since then, the budget for teaching indigenous languages has increased five-fold, and there are now specialized indigenous language instructors in schools and villages, Tsai said during a celebration hosted by the national Council of Indigenous Peoples.
Currently, some government agencies are publishing official documents in indigenous languages and providing indigenous language simultaneous interpretation on a trial basis, she said.
The Mother Language Day was approved by the United Nations in 1999 and is observed worldwide on Feb. 21 each year to promote linguistic diversity and multilingualism.