Deputy U.N. chief speaks out against Taiwan's exclusion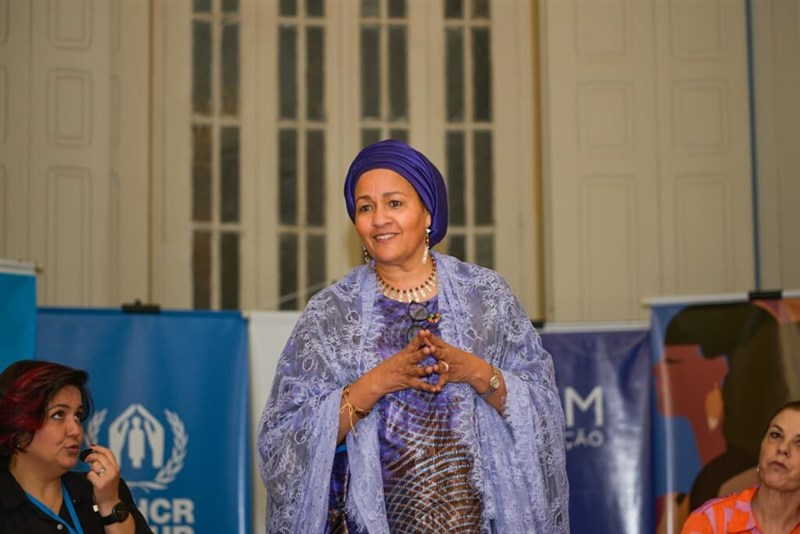 New York, Sept. 15 (CNA) The United Nations' work on sustainable development could be hampered if it continues to exclude Taiwan, U.N. Deputy Secretary-General Amina Mohammed said Friday ahead of a week of high-level meetings during the 78th U.N. General Assembly.
"I think exclusion of anyone holds back the goals," Mohammed said when asked by reporters whether Taiwan's exclusion from the U.N. hurts the world's pursuit of such goals.
"We said leave no one behind, and I think member states have to find a way to make sure that we are not in that position where we're excluding people," she said.
"Every person matters, whether it's Taiwan or otherwise, and I think it's really important for member states to find a solution to that," according to the international body's second-highest-ranking official.
While world leaders will meet next week at the annual assembly, Taiwan is excluded under a U.N. resolution in 1971 that recognizes the People's Republic of China (PRC) as the "only lawful representative of China."
Shortly after Mohammed's remarks, however, a U.N. spokesman reiterated stance when asked by reporters to clarify.
"We don't intend to leave any of the people of China behind, and we support all of the people of China, but we stick by the one-China policy as has been decided by the General Assembly," said Deputy U.N. Spokesman Farhan Haq.
Likewise, China's U.N. mission responded to the issue by referring to a statement by its envoy Zhang Jun (張軍) earlier this week.
"The so-called Taiwan participation in the U.N. is a false narrative through and through," he said.
"First, there is but one China in the world, and Taiwan is an inalienable part of China's territory," according to Zhang on Sept. 14.
Later that day, the Taipei Economic and Cultural Office in New York issued a statement in objection.
"The Republic of China (Taiwan) is an independent and sovereign democratic state," it said.
"Only Taiwan's democratically elected government can represent its 23.5 million people in the U.N. system and the international community. The government of the PRC has no right to a say in the matter," according to the office.