ANALYSIS
/
China boosts naval presence, ability to invade Taiwan: ex-U.S. Navy captain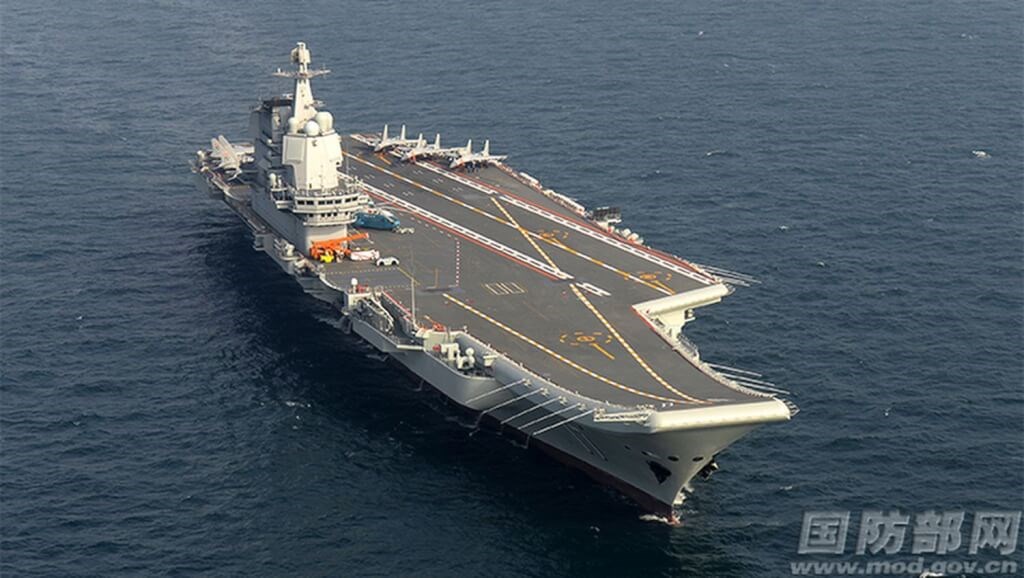 Taipei, May 22 (CNA) China continued to beef up its Naval presence in 2022, indicating its increasing ability to execute an invasion of Taiwan, a retired American naval captain warned in an article published earlier this month.
In the article in the online monthly magazine "Proceedings" published by the United States Naval Institute, retired Captain James E. Fanell noted that China commissioned 10 warships and one submarine in 2022 and that the People's Liberation Army is continuing to commission the most annual tonnage globally, as it has done for at least the last five years.
The PLA is also continuing to outproduce the U.S. Navy in total numbers of ships, tonnage and supersonic antiship cruise missiles, with the outlook for PLA production and commissioning in 2023 on track to exceed that of 2022, Fanell said.
The highlight of the PLA Navy's (PLAN) shipbuilding last year was the launch of China's third and "most technologically advanced aircraft carrier," the 80,000-ton Type 003 Fujian, he said.
Hailing the carrier as the largest warship an Asian country has ever built, Fanell noted that in 10 years, China had gone from having no aircraft carriers to having three in the water.
The 50,000-ton Liaoning and Shandong are assessed as fully operational, while the Fujian is set to conduct official sea trials later this year, he said.
All these efforts have highlighted the PLAN's expanded "far seas operations" highlighted by its carrier operations outside the first island chain, Fanell said.
With the PLA's "Taiwan-focused combined arms firepower exercise" and increased joint operations with Russia and others, the PLA has demonstrated "why it may be the most dominant naval force in the western Pacific and is able to execute all orders -- including the increasing likelihood of an invasion of Taiwan," he warned.
Video source: U.S. Naval Institute's YouTube channel
The former U.S. naval officer also said that during China's live-fire exercises that followed former U.S. House Speaker Nancy Pelosi's visit to Taiwan in August 2022, the PLA tested its joint force operations "by employing coordinated use of missile, space, cyber, air, army, and naval forces designed to isolate Taiwan and minimalize coastal resistance to invasion forces."
He warned that Chinese President Xi Jinping (習近平) is preparing for war, as the president had said repeatedly in 2022.
"Given the PLAN's production and activities in 2022, if Xi is asking Central Military Commission leaders if the PLA is prepared to invade Taiwan, the most probable answer will soon be yes," he concluded.
Before Fanell's retirement, he served as a career naval intelligence officer in posts such as senior intelligence officer for China at the Office of Naval Intelligence and the chief of intelligence for CTF-70, 7th Fleet, and the U.S. Pacific Fleet.
He retired from the Navy in 2015 and currently is a government fellow at the Geneva Centre for Security Policy in Geneva, Switzerland.
View All