Taiwan shares flat ahead of long holiday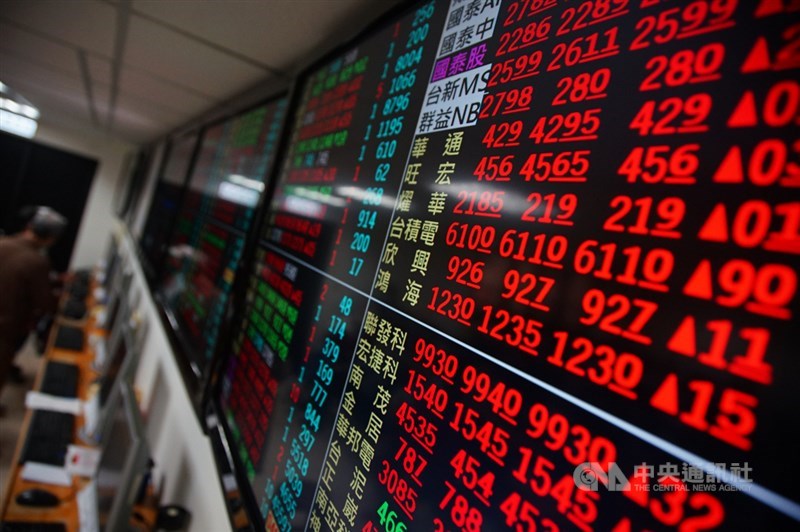 Taipei, March 32 (CAN) Shares in Taiwan finished relatively flat Friday after an early rise as investors were cautious about possible negative leads emerging during the upcoming five-day Tomb Sweeping Festival holiday, dealers said.
The Taiex, the Taiwan Stock Exchange's benchmark weighted index, ended up 18.63 points, or 0.12 percent, at 15,868.06 after moving between 15,857.19 and 15,951.68. Turnover totaled NT$199.88 billion (US$6.57 billion).
The market opened up 0.16 percent and soon rose to the day's high after a 0.43 percent increase in the Dow Jones Industrial Average and a 0.73 percent rise in the tech-heavy Nasdaq index overnight.
As the Taiex moved closer to the nearest technical resistance ahead of 16,000 points, investors feared a major pullback and moved to lock in their gains in select large cap stocks, including contract chipmaker Taiwan Semiconductor Manufacturing Co. (TSMC), eroding the broader market's earlier upturn, dealers said.
"The long Qingming Festival (Tomb Sweeping Festival) holiday turned many investors away," said Moore Securities Investment Consulting analyst Adam Lin.
"Some used the 16,000 point psychological level as an excuse to cut their holdings after the initial gains to avoid possible losses down the road caused by negative leads from abroad during the holiday," Lin said.
Trading in Taiwan will resume on April 6.
TSMC, tech stocks
"Many cautious investors simply dumped their liquid TSMC shares, forcing the market to give up most of its earlier gains," Lin said.
TSMC, the most heavily weighted stock in the local market, lost 0.37 percent to close at NT$533.00. That held the gains in the electronics index and semiconductor sub-index to 0.09 percent and 0.08 percent, respectively.
Another contract chipmaker, United Microelectronics Corp., closed 1.54 percent higher at NT$52.90, and smartphone IC designer MediaTek Inc. gained 1.16 percent to end at NT$787.00. IC packaging and testing services provider ASE Technology Holding Co. closed unchanged at NT$112.50.
Memory chip suppliers rode the waves of optimism following a positive outlook issued by U.S. DRAM chip supplier Micron Technology, Inc. Nanya Technology Corp. soared 4.07 percent to close at NT$66.50, and Winbond Electronics Corp. surged 4.95 percent to end at NT$26.50.
Also in the electronics sector, iPhone assembler Hon Hai Precision Industry Co. suffered from profit taking, closing 0.48 percent lower at NT$104.00, while power management solution provider Delta Electronics Inc. rose 1.86 percent to end at NT$301.00.
"With the current quarter coming to an end, some conglomerates appeared keen to buy their own shares to dress up their books," Lin said. "Old economy industries, including cement firms and shipping companies, benefited from such buying."
Other sectors
In the cement industry, Universal Cement Corp. rose 1.53 percent to close at NT$26.50, and Taiwan Cement Corp. gained 0.55 percent to end at NT$36.40.
In the transportation industry, where major shippers are traded, Evergreen Marine Corp., the largest container cargo shipper in Taiwan, added 0.32 percent to close at NT$158.50, and rival Yang Ming Marine Transport Corp. gained 1.58 percent to end at NT$64.30.
Tourism stocks continued to benefit from hopes that the government's handout of NT$6,000 to its citizens will boost spending, with FDC International Hotels Corp. rising 1.89 percent to close at NT$91.60, and Chateau International Development Co. gaining 1.19 percent to end at NT$51.20.
"Investors need to pay close attention to the U.S. personal consumption expenditures price index for February due out later today, which will serve as a barometer of what the U.S. Federal Reserve might do next on interest rates," Lin said.
According to the Taiwan Stock Exchange, foreign institutional investors bought a net NT$11.92 billion in shares on the market Friday.