UMC pleads guilty to trade secret theft in U.S.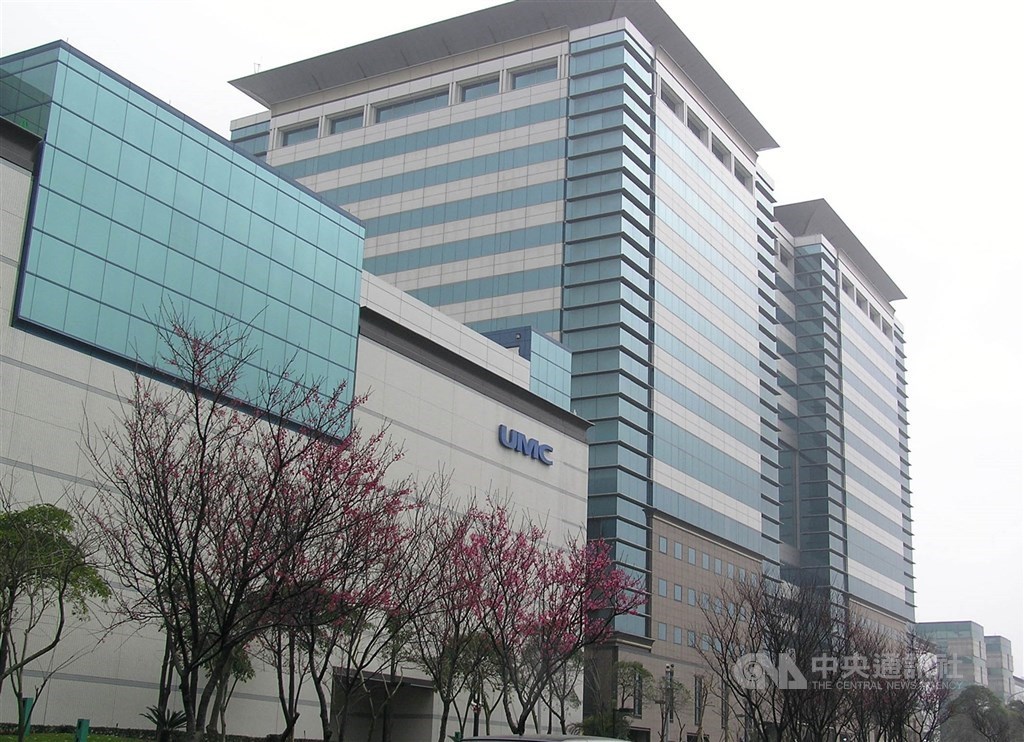 Washington, Oct. 28 (CNA) United Microelectronics Corp. (UMC), Taiwan's second-largest contract chipmaker, has admitted to stealing trade secrets from the American semiconductor company Micron Technology, in a lawsuit brought by the U.S. Department of Justice (DOJ).
According to a statement released by the DOJ on Wednesday, UMC will pay a US$60 million (NT$1.3 billion) fine under a plea deal, the second-largest ever in a criminal trade secrets prosecution in the U.S.
The Taiwanese company will also assist the DOJ as it continues its investigation into the Chinese state-owned firm Fujian Jinhua Integrated Circuit Co., which is another defendant in the business espionage lawsuit and a former business partner of UMC, the DOJ said.
Investigations into three UMC employees who are allegedly involved in the case will also continue, the DOJ said.
According to the evidence admitted to in connection with the guilty plea, the three employees -- Steven Chen (陳正坤), Ho Chien-ting (何建廷) and Wang Yung-ming (王永銘) -- all worked at Micron Taiwan before joining UMC.
Chen, who had been president at Micron Taiwan and was made senior vice president at UMC, brokered a deal with Fujian Jinhua to develop DRAM technology for the Chinese firm.
He then recruited Ho and Wang, who were still working at Micron as engineers, to join UMC.
Prior to leaving their jobs, Ho and Wang stole trade secrets from Micron and brought them to UMC. Wang, in particular, made adjustments to the DRAM technology they were developing at UMC, based on the confidential information from Micron, the DOJ said.
After UMC's IT department eventually found the stolen property on Ho's computer, Chen approved the issuance of two "off network" laptops that allowed UMC employees to access confidential Micron information without being detected by UMC's IT department.
When the Taiwanese authorities began investigating the case, Ho and Wang asked another UMC employee to hide "papers, notes, USB drives, a personal phone and a laptop computer while the local authorities executed their search warrants," the DOJ said.
In all, "UMC stole the trade secrets of a U.S. leader in computer memory to enable China to achieve a strategic priority: self-sufficiency in computer memory production without spending its own time or money to earn it," U.S. Deputy Attorney General Jeffrey A. Rosen said.
The DOJ formally charged UMC, Fujian Jinhua and Chen, Ho and Wang with crimes related to conspiracy to steal, convey and possess stolen trade secrets from a U.S. company in 2018.
In response to the statement, UMC said Thursday they were glad to have reached an agreement with the U.S. government.
The plea deal means the DOJ will drop the more serious charges against them, such as conspiracy to commit economic espionage, while the company will also avoid having to pay compensation that could have ranged from US$400 million to US$8.75 billion, UMC said.
The company claimed to have been unaware that two of its employees had violated company policy and brought trade secrets from Micron to UMC, and that it took immediate action when it found out.
The technology UMC ended up transferring to Fujian Jinhua did not contain any of Micron's intellectual property, according to the company.
Although the higher-ups at UMC said they had no knowledge of what was happening, companies nonetheless have to take responsibility under U.S. law for the behavior of their employees, which is why it decided on the guilty plea, UMC said.
A lawsuit against UMC in Taiwan about the same matter is still ongoing.