FAT faces fine of up to NT$3 million: MOTC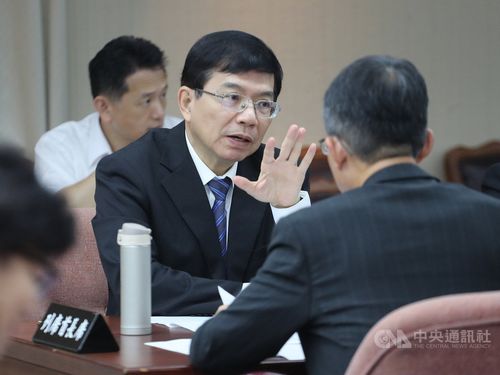 Taipei, May 20 (CNA) Far Eastern Air Transport Corp. (FAT), a medium-sized international carrier in Taiwan, could be fined up to NT$3 million (US$96,000) if it fails to handle the problems caused by its surprise cancellation of flights last week, the Ministry of Transportation and Communications said Monday.
The airline will have to compensate passengers affected by the cancellations and adjust future flight schedules, MOTC Deputy transport minister Wang Kwo-tsai (王國材) said on the sidelines of a legislative session.
FAT was ordered to submit flight plans for June and July to the Civil Aeronautics Administration (CAA) on Monday to make sure its operations include a maximum of 1,350 flight hours.
The management of FAT has been a "headache" for the ministry Wang said, citing the carrier's reluctance to replace old fleet, with its eight aging McDonnell Douglas (MD) aircraft more than 20 years old.
The CAA imposed flight hour controls on FAT in March 2017 due to safety concerns, with its aircraft experiencing more malfunctions in recent years.
Due to FAT's poor planning of flight schedules, the CAA said, the airline canceled without warning flights to Palawan and Boracay in the Philippines and Danang in Vietnam for the rest of May, effective May 18. The cancellations were made so as not to break the 1,350 hour threshold.
According to the CAA, 29 more FAT flights will be affected from May 21-31.