Cheerleaders, VP video speech open Oakland A's Taiwan Day event
San Francisco, May 27 (CNA) A Taiwanese Heritage Day event opened Saturday at Oakland Coliseum, the home stadium of Major League Baseball's Oakland Athletics, with a performance by Taiwanese cheerleaders Rakuten Girls and a pre-recorded video from Republic of China (Taiwan) Vice President Lai Ching-te (賴清德).
The Rakuten Girls performed in front of a crowd of over 2,000 to open the event, which was followed by the pre-recorded address by Lai about Taiwan's baseball culture and democratic spirit and Taiwanese baseball player Sha Tzu-chen (沙子宸) who plays for the Oakland Athletics.
Mizuki Lin (林襄), who is considered a baseball cheerleading goddess by Taiwanese fans, and EVA Airways Vice President Andrew Su (蘇偉仁) were invited to throw out the ceremonial first pitches.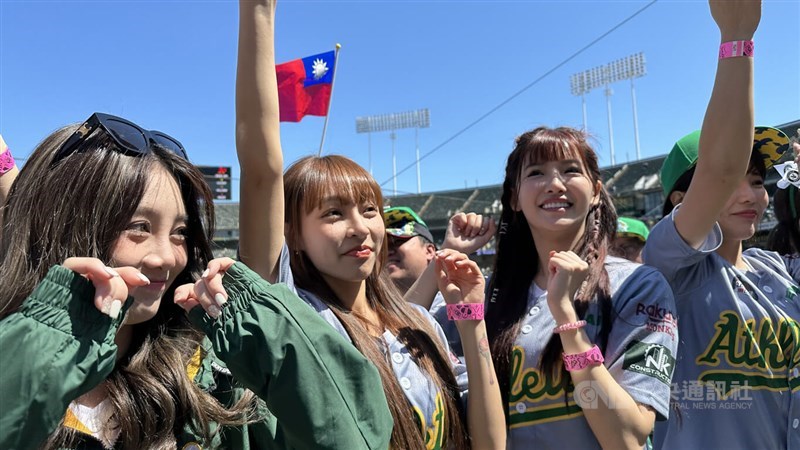 Ula Shen (壯壯), the team leader of the Rakuten Girls, said during the event that as professional baseball teams in the United States do not have cheerleaders, she was proud to bring Taiwan's cheerleading culture to the World Baseball Classic and MLB stadiums.
Shen said she was surprised that some foreign baseball fans not only knew the cheerleading team but also the name of every cheerleader.
In addition to delivering the opening performance, the cheerleaders also interacted with fans.
Fans Laura Power and Shadaj Laddad told CNA that they were pleasantly surprised by the appearance of the Taiwanese cheerleaders.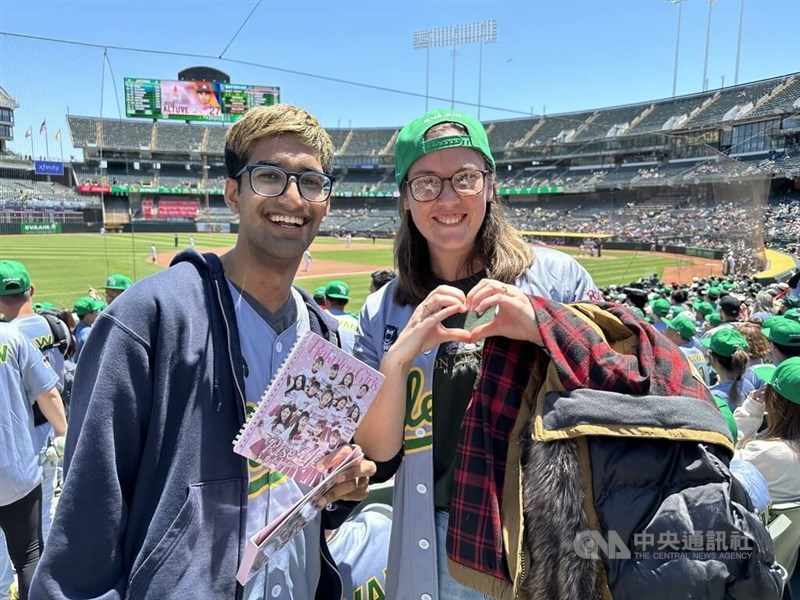 Laddad said he did not expect the cheerleaders to perform at the event and was very happy to take selfies with them.
The Oakland Athletics played the Houston Astros at the coliseum after the event.
Last year, the Oakland Athletics' Taiwanese Heritage Day attracted 250 people, while the audience to this year's event exceeded 2,000.
Source: Presidential Office