P. LEAGUE+ & T1 LEAGUE
/
Justin Lu named first PLG back-to-back MVP of the Month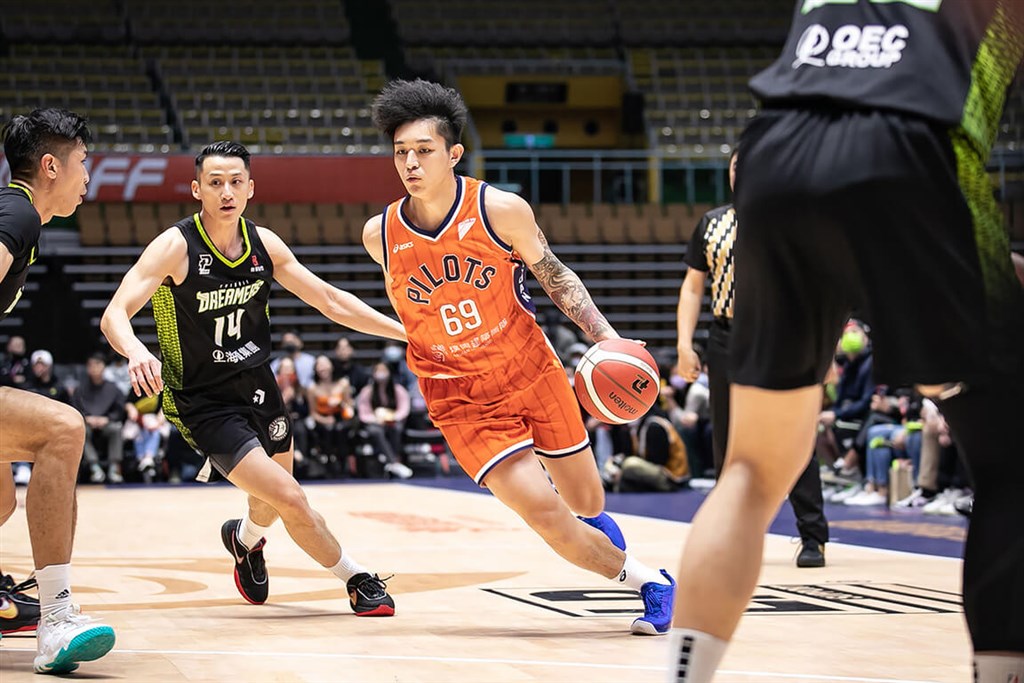 Taipei, Feb. 9 (CNA) Taoyuan Pauian Pilots' guard Justin Lu (盧峻翔) made history Thursday after being named the first back-to-back P.LEAGUE+ (PLG) Porsche MVP of the Month.
Lu's 15.4-point performance in December helped the Pilots conclude 2022 with seven straight wins, and the 25-year-old extended the hot streak as the Pilots went 4-1 through January.
Despite a Lunar New Year-curtailed schedule, Lu racked up 21.4 points and 33 minutes and 50 seconds played per game over five outings, both team highs for the Pilots.
In addition, Lu averaged 4.6 rebounds, 3.4 assists, and 1.6 steals per game while staging double-digit scoring performances in all five games.
A few records highlighted Lu's and the Pilots' January during that stretch, including becoming the PLG's fastest player to nail 100 treys (38 games), setting the PLG's longest win streak of 10 games.
The Pilots also matched the league record for consecutive home wins by going undefeated in their first eight games of the season at the Taoyuan Arena.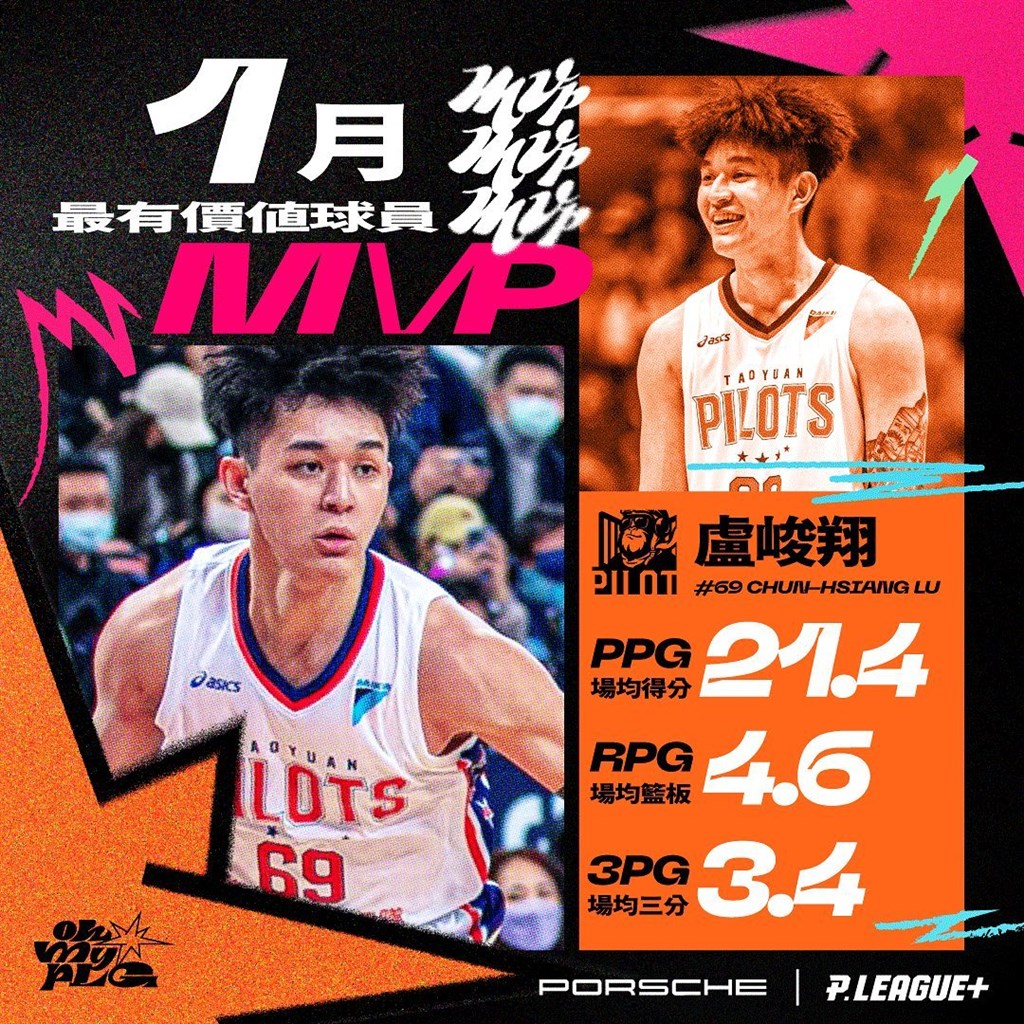 Lu, meanwhile, is now on an 11-game streak with at least 10 points -- the longest active streak of any local player -- and is only four games short of tying the 15-game record set by the New Taipei Kings' Amigo Yang (楊敬敏).
Yang, 38, set that record in the 30-game 2021-22 season. He finished with 20 points, 4.9 boards, 3 dimes, and 1.3 steals per game on a 38-percent field goal percentage to be named the league's regular season MVP and All-PLG first team.
Each team is scheduled to play 40 games for the PLG's 2022-23 season, and, with more than a half season left, Lu undoubtedly has a shot at breaking Yang's record.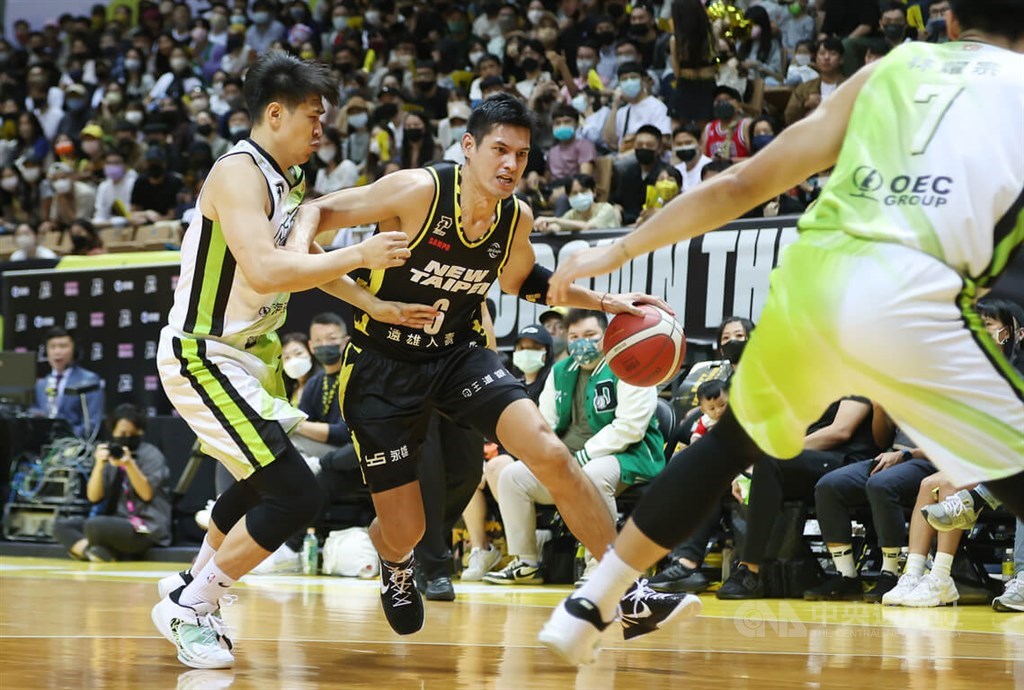 However, the Pilots standout faces a stiff test against the PLG's back-to-back champion Taipei Fubon Braves on Saturday.
The last time the two teams faced off was on Jan. 28, when the Braves handed the Pilots an 86-74 loss in Taipei that snapped the visitor's winning streak, seeing Lu shoot 1-for-10 for three-pointers to collect 16 points.
Over the two sides' two games this season, Lu averaged 13 points on a 25-percent field goal percentage and struggled from behind the arc to go 1-for-18 (5.6 percent), all his personal lowest against any team.
View All