William Artino inks deal with Lioneers for upcoming P. LEAGUE+ season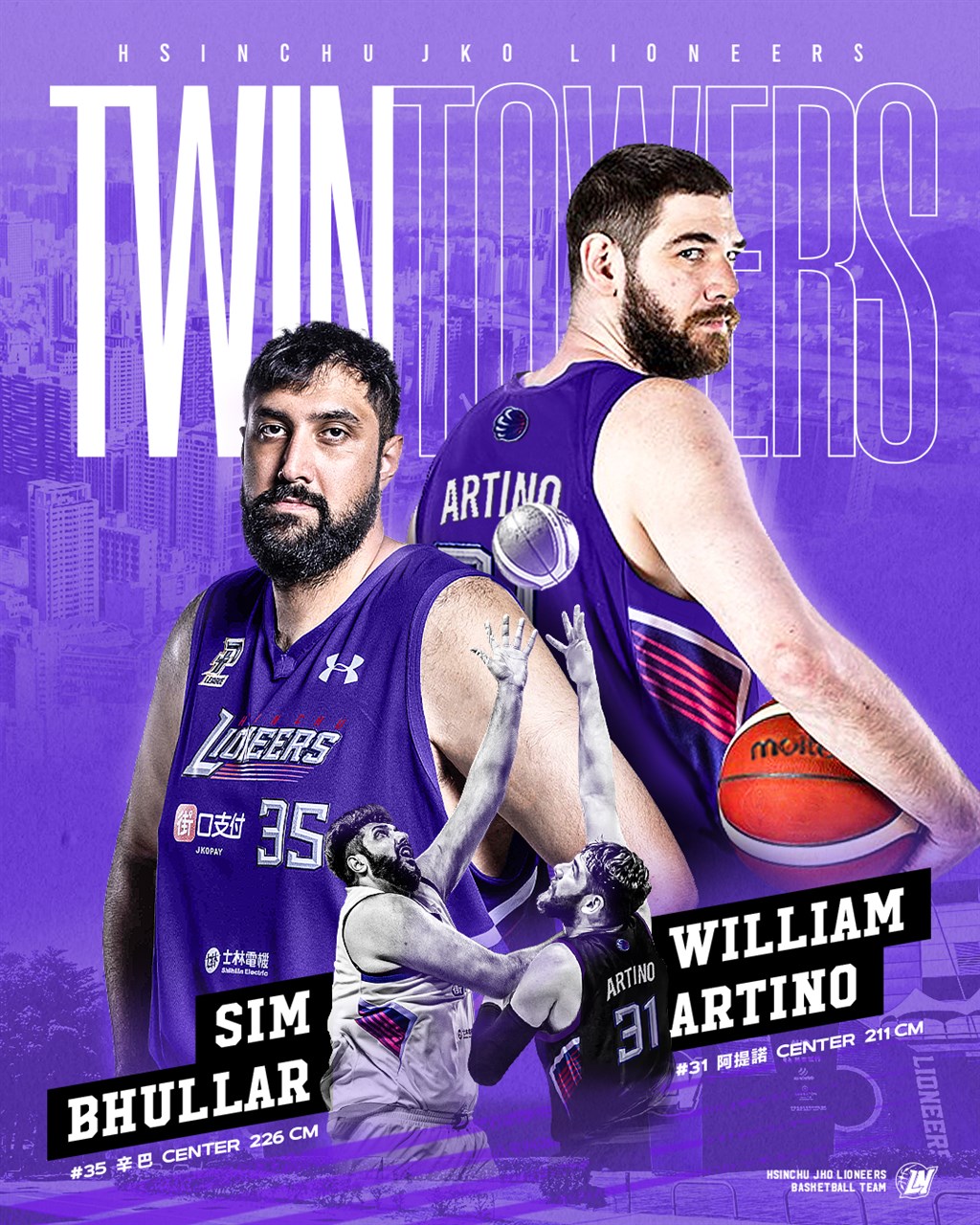 Taipei, Aug. 5 (CNA) Naturalized basketball player William Artino will be suiting up for the Hsinchu JKO Lioneers of Taiwan's professional basketball P. LEAGUE+ next season after completing a move from the T1 LEAGUE's Tainan TSG GhostHawks.
The 2.11-meter-tall American-born center Artino posted a double-double of 26.5 points and 15.8 rebounds last season for the GhostHawks and led the league in average rebounds.
Artino, who received his Taiwan citizenship in December, also represented Taiwan at the 2022 FIBA Asia Cup, held in Jakarta, Indonesia in July.
Artino will be expected to form a formidable combination for the Lioneers front court with 2.26-meter-tall Canadian Sim Bhullar, winner of the P. LEAGUE+'s Import Player of the Year last season.
Bhullar's 26.3 points and 20.8 rebounds per game led the Lioneers to the top of the regular season rankings in 2021-22, and the side's head coach Greg Lin (林冠綸) said one of the advantages of the combination is the strong defense the pair can bring to the team.
"Artino is not only a center that can play all areas of the court, he plays well in one-on-one and can play the high post, while also having the ability to shoot from the perimeter," Lin said.
Looking ahead, Artino said the Lioneers provide a professional environment while the fans are supportive of the team.
"Lots of excitement around the area. Everyone is close and it feels like a family," Artino said. "I'm hoping I can help finish what was started this season and end the season as champions," Artino said.
The Lioneers made it all the way into the finals last season, where they went down to defending champions the Taipei Fubon Braves 1-4 in the best-of-seven final series.