East Asia Super League to learn from P. LEAGUE+ COVID-19 measures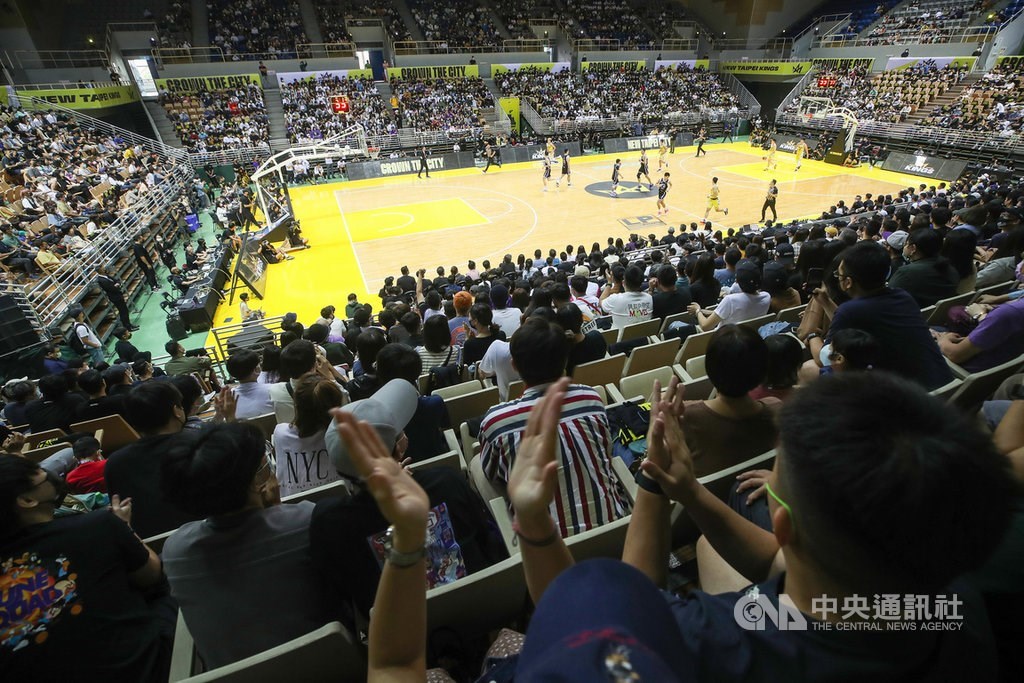 Taipei, Dec. 2 (CNA) The inaugural season of the East Asia Super League (EASL), a basketball Champions League in Asia, will learn from Taiwan's P. LEAGUE+ professional basketball league as it drafts rules on COVID-19 prevention measures, a top EASL official said Thursday.
During an online meeting, EASL CEO Matt Beyer said the organization is currently drafting a handbook for the upcoming first season of the league that will start with eight teams and play home-and-away games from October 2022 to February 2023, before the elimination semifinal round and the EASL championship game in March 2023.
The P. LEAGUE+ champions, together with the champions and runners-up from Japan's B.LEAGUE, South Korea's KBL, the Philippines' PBA and the recently formed Hong Kong-based Bay Area Chun Yu Phoenixes, will compete in the new league for a US$1 million grand prize.
EASL will focus on recommended best practices from the leagues involved, especially P. LEAGUE+ as its outstanding efforts enabled it to launch in 2020 during the pandemic, Beyer said.
"We really want to learn as we really approve of the P. LEAGUE+," Beyer said. The P. LEAGUE+ was able to launch during the challenging COVID-19 pandemic and it is a miracle."
The P. LEAGUE+, established in 2020, is Taiwan's first professional basketball league since the Chinese Basketball Alliance (CBA) shut down more than 20 years ago.
EASL's current plans include ensuring all players have been vaccinated and to have them take booster shots whenever available, Beyer said, adding that everyone must learn how to adapt and live with the virus.
If there are new variants in the future, EASL will learn and make adjustments accordingly, Beyer said.
"This is something humans just need to face," he added.
P. LEAGUE+ founder and CEO Blackie Chen (陳建州) said there were no major outbreaks in Taiwan for the majority of last season, except during the finals when the league awarded the championship title to the Taipei Fubon Braves who held a 3-1 lead in the best-of-seven series, when a spike in domestic infections suspended play.
Chen said it was regrettable the series could not be completed, but disease prevention has become part of life.
The league prepared a disease prevention plan for the Taiwan Centers for Disease Control, while its players were either vaccinated or had to show a negative test result taken within the past three days before being allowed to play, Chen said.
In addition, temperature checks, collecting information for contact tracing, and disinfection were all done to ensure everyone's safety, Chen said.
Meanwhile, Beyer expressed confidence about the upcoming inaugural EASL as he believes people in Asia are spending more to experience sports and other events.
"This is the century of Asia, people in Asia care about health and wellness more than ever before," Beyer said. "People are also spending more on experiences. Going to a sports event is an experience where you eat, enjoy the game, you have fun with your friends."
These people also want to see their local heroes presented on a platform where it is comparable in standard to the NBA or the Olympics, Beyer added.
"That is where we have a lot of confidence in the commercialization of this product, that is giving people the entertainment that they want at the right time and having the right partners like the P. LEAGUE+," Beyer said.
When asked why China's CBA was not included in EASL's inaugural season, since it represents one of the largest markets in Asia, Beyer said even though he is very familiar with the CBA it currently has very strict quarantine requirements, which are not suitable for the league's home-and-away format.
"CBA didn't want to promise us they would join in 2022 and then not be able to join. We must also be understanding because EASL looks towards long-term development, and by not having CBA in the first season, we also welcome them to join in the third season when we expand to 16 teams," Beyer said.