Taiwan should tell its own story while in spotlight: foreign journalists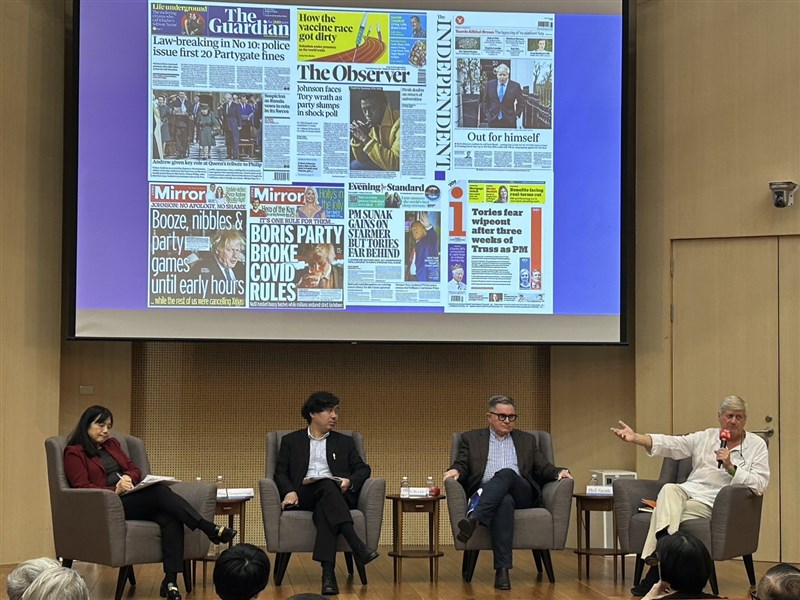 Taipei, Sept. 19 (CNA) With Taiwan gaining increasing global attention since the onset of Russia's invasion of Ukraine, foreign journalists have emphasized the need for local media to use the opportunity to effectively tell stories from Taiwan's perspective.
At a forum held in Taipei, Phil Smith, the former Reuters editor responsible for overseeing news coverage in South and North Asia, underscored Taiwan's growing international prominence.
This was especially evident with the narrative of "Taiwan will be next Ukraine," which has been gaining traction in Europe, according to Smith.
The seasoned journalist expressed concern about the current state of local media in Taiwan, arguing that it has not fully harnessed its potential in presenting Taiwan's narrative to a global audience.
"The local media is the window into Taiwan now," he said while stressing the importance of disseminating Taiwan's message to the world.
He noted the significance of this endeavor, saying "particularly at this moment, with the whole China dynamic and the Russia-Ukraine dynamic."
When discussing methods for conveying Taiwan's story more effectively, Chris Buckley, a New York Times reporter who has been stationed in China for many years pointed out that "it does not necessarily mean telling good news stories about Taiwan."
Taiwan can show itself to be an exemplary democracy by allowing a free press, and also having critical stories about domestic issues and foreign policy, he noted.
For example, the recent #Metoo moment in Taiwan became an international story, and "I think you can see very good reporting done on a very difficult subject in a way that was exemplary," the reporter said, adding such stories reflect Taiwanese journalism is maturing.
Additionally, during the forum, Thompson Chau, president of the Taiwan Foreign Correspondents' Club (TFCC), addressed the sustainability of Taiwan's role as a "shelter" for journalists who were previously stationed in China or Hong Kong but were forced out following Beijing's continuing crackdown on international media outlets.
Chau posed the question of how Taiwan can transition from being a sanctuary for journalists to an appealing hub that would continue to attract reporters even if China were to open up.
To achieve this, Chau proposed that relevant authorities in Taiwan enhance transparency and engage in more communication, including fostering greater dialogue between government leaders and foreign journalists.
Chau also said the TFCC has had no contact with President Tsai Ing-wen (蔡英文) since the beginning of the COVID-19 pandemic, adding, "we invited her many months ago, and we haven't heard back."