MPOX
/
Taiwan to purchase more monkeypox vaccine doses: CDC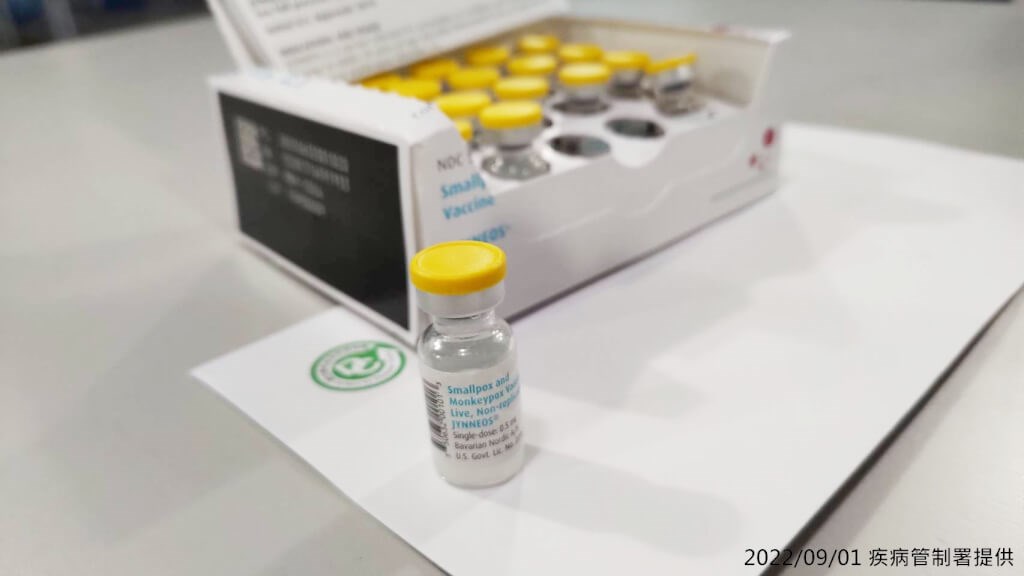 Taipei, March 3 (CNA) Taiwan's Centers for Disease Control (CDC) will purchase 10,000 more doses of a monkeypox vaccine and widen eligibility for the shots to prevent the disease from spreading locally after two locally transmitted cases were reported on March 1.
CDC spokesman Lo Yi-chun (羅一鈞) said at a news conference in Taipei on Friday that the CDC intends to purchase the Jynneos vaccine manufactured by Denmark-based vaccine company Bavarian Nordic, which it also purchased last year.
Details of the purchase, however, will not become available until next week as the CDC is still in talks with the company, Lo said.
In terms of eligibility, the shots have been reserved for medical personnel, laboratory workers, and people who came in "close contact" with monkeypox patients, but the new rule singles out people who have had "sexual contact" with monkeypox patients as a high-risk group.
Under the new guidelines, people who have had "sexual contact" with a confirmed monkeypox case but did not get a monkeypox vaccine as a form of treatment post-exposure (post-exposure prophylaxis (PEP), will be eligible to take the vaccine as a pre-exposure prophylaxis (PrEP) after a 21-day self-health management period, Lo said.
Monkeypox has an incubation period of up to 21 days.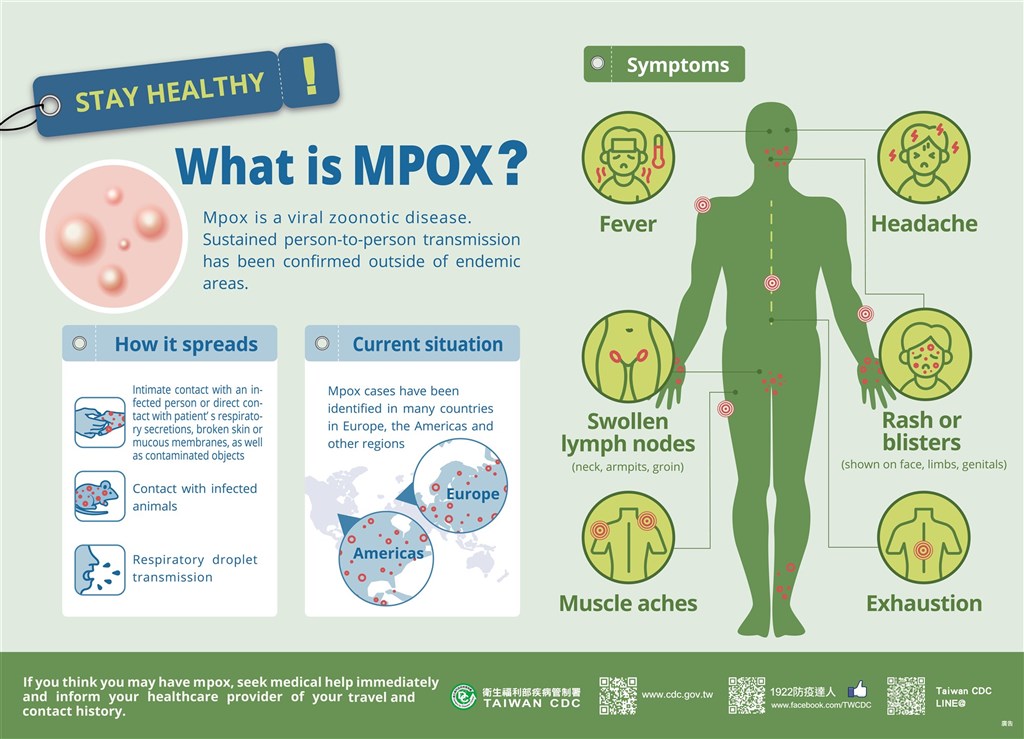 In addition, people who have had multiple sex partners, given or received sexual services, had sex at venues in the sex industry, or contracted one or more sexually transmitted disease within the past six months, will also be eligible for the vaccine as a PrEP, he said.
Meanwhile, at-risk groups will be given a 14-day window in which they can receive the vaccine as a PEP after sexual contact, up from the previously set four-day window, he said, adding that it is still best to receive the vaccine within four days of exposure.
Lo did not provide details on when the new at-risk groups can start receiving the shots and when the extended window for vaccination will take effect, but said they will be announced next week after further discussion with health experts.
Because Taiwan urgently needs to set up a firewall to ward off monkeypox, Lo expected that members of at-risk groups will be allowed to receive one shot initially, with the possibility of receiving a second jab to be evaluated later based on vaccine reserves.
Taiwan has about 1,100 doses of monkeypox vaccines remaining. Pre-exposure vaccination can be done intrademally, which reduces the dosage per vaccination to one-fifth the amount of a more typical injection.
That means the 1,100 doses could be stretched to vaccinate between 3,300 and 5,000 people against the disease, he said.
View All