Tsai calls on public to stay vigilant of aftershocks in wake of quake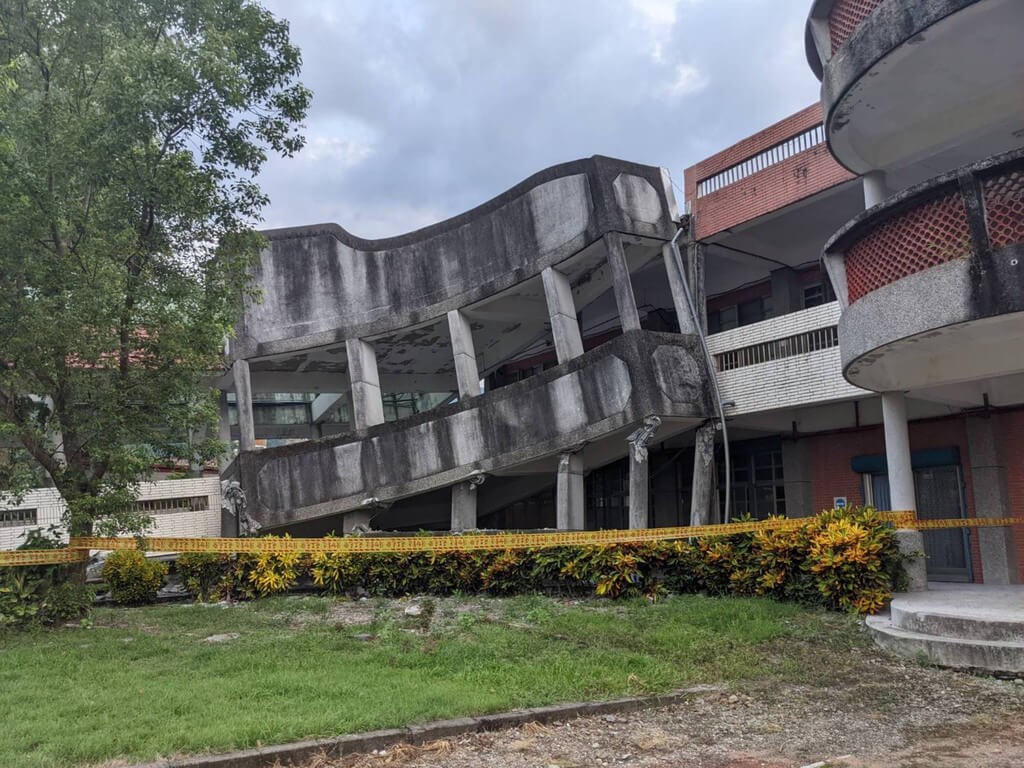 Taipei, Sept. 18 (CNA) After a magnitude 6.8 earthquake struck southeastern Taiwan Sunday, President Tsai Ing-wen (蔡英文) said she had put the Central Emergency Operation Center on the highest alert level to deal with expected aftershocks.
Tsai called on the public to stay alert to the dangers of ongoing seismic activity, adding that she was receiving regular reports from agencies involved in Taiwan's disaster response efforts.
Sunday's magnitude 6.8 earthquake struck southeastern at 2:44 p.m., causing widespread damage to infrastructure, buildings and vehicles in Hualien and Taitung.
In response, the central government dispatched search and rescue personnel, vehicles and canine unit from other localities to the eastern Taiwan.
According to the Hualien County Disaster Response Center, the earthquake caused the locality's Gaoliao and Luntien bridges to collapse and break into many sections, with the Yuli Bridge also suffering damage.
The center said it had rescued all three people trapped in the debris of the collapsed Gaoliao Bridge, and that all three bridges had been closed to traffic.
Meanwhile, firefighters in Hualien have safely rescued four people from collapsed building housing a 7-11 convenience store.
Around 400 stranded tourists are being slowly evacuated off Chike Mountain in Hualien's Yuli Township after landslides brought down electricity lines in the area, according to the Chike Mountain Community Development Association.
A total of 7,073 households in Hualien's Yuli Township were left without power due to the quake, with neighborhoods in Taipei, New Taipei, Tainan and Kaohsiung also reporting blackouts.
Update
Sept. 19: Taiwan's injury toll rises to 164 from weekend earthquakes
Sept. 19: Contingency bus services launched after quake damages railway in eastern Taiwan
Sept. 19: Over 70 aftershocks follow 6.8-magnitude earthquake in eastern Taiwan
Related News
Sept. 18: Series of earthquakes in Taiwan leave 1 dead, 79 injured
Sept. 18: Earthquake brings down bridge, derails train in eastern Taiwan
Sept. 18: Magnitude 5.5, 5.8 earthquakes jolt Taitung, Hualien
Sept. 18: Dozens of temblors follow Saturday's Taitung earthquake
Sept. 17: Strong quake causes partial building collapse, interrupts rail transport