CORONAVIRUS
/
Taiwan first-dose vaccination rate hits 77%: CECC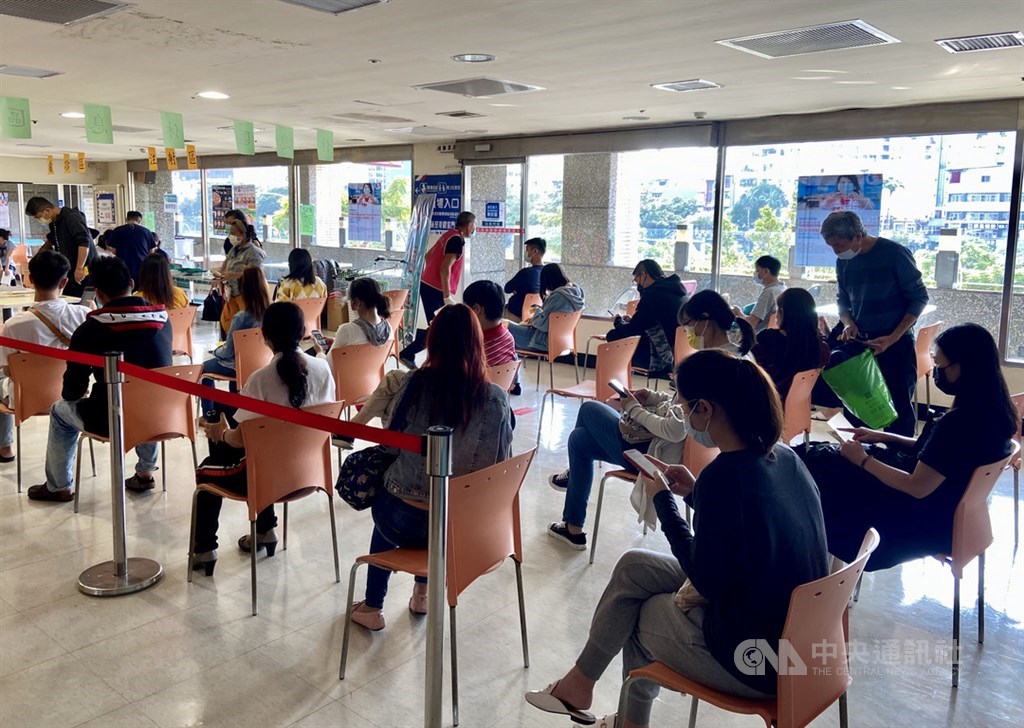 Taipei, Nov. 24 (CNA) Taiwan's first-dose vaccination rate has passed 77 percent, while almost half of the population has received two doses, the Central Epidemic Command Center (CECC) reported Wednesday.
As of Tuesday, a total of 29.74 million doses had been administered, including 206,906 that day, amounting to a first-dose vaccination rate of 77.25 percent and a full vaccination rate of 49.81 percent, CECC tallies showed.
By age, the 18-29 age group had the highest first-dose vaccination rate of 92 percent, followed by the 12-17 and 30-49 age brackets, both at around 89 percent.
Those aged 65-74 were third with 83 percent, the same statistics indicated, while seniors aged 75 and above posted the lowest first-dose vaccination rate of 73 percent.
In terms of the second-dose vaccination rate, the 65-74 age group was first with 77 percent, followed by those 75 and above with 65 percent.
Seniors are ahead of other age groups in being fully vaccinated because they were one of the priority groups on the government vaccination list, Minister of Health and Welfare Chen Shih-chung (陳時中) explained.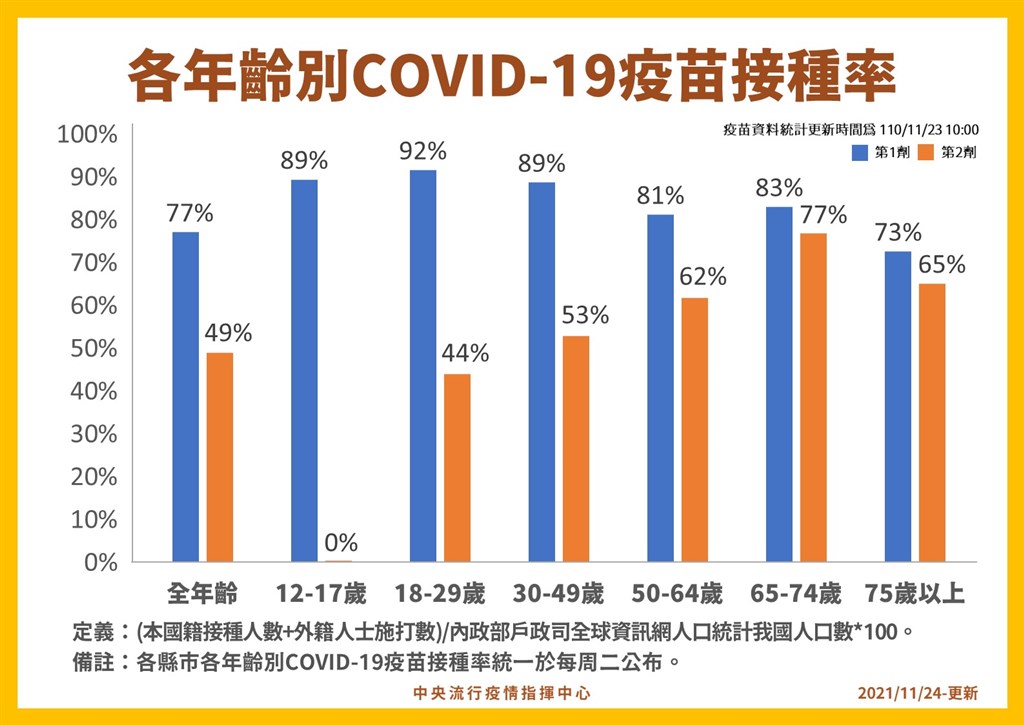 Meanwhile, 1.78 million people have booked an appointment to receive a shot during the 15th round of vaccinations, booking for which started at 10 a.m. Tuesday and ended at noon on Wednesday.
The 15th round offers both first and second doses of the Pfizer-BioNTech and Moderna vaccines and a second dose of the AstraZeneca vaccine to be administered from Nov. 25-Dec. 1.
With the nationwide vaccination rate gradually increasing since late September and the COVID-19 pandemic situation across Taiwan under control, Chen announced a conditional easing of rules Wednesday for those in quarantine or home isolation who need to attend funerals or visit a sick relative.
Individuals who take a self-paid COVID-19 test and present a negative PCR test done within two days of attending a funeral or visiting a sick relative will be allowed to go out for up to four hours, instead of two as at present, Chen said. However, the rule banning overnight stays away from home remains in place.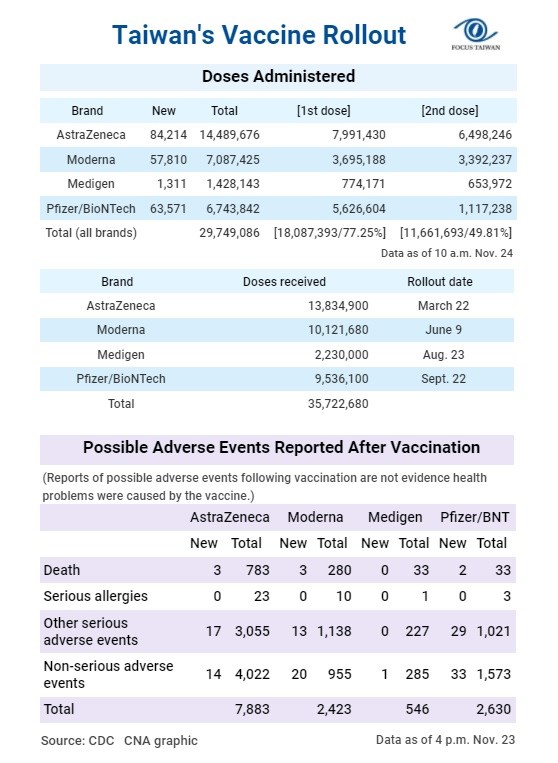 View All