CORONAVIRUS
/
COVID positive EVA pilot fired for health management protocol breach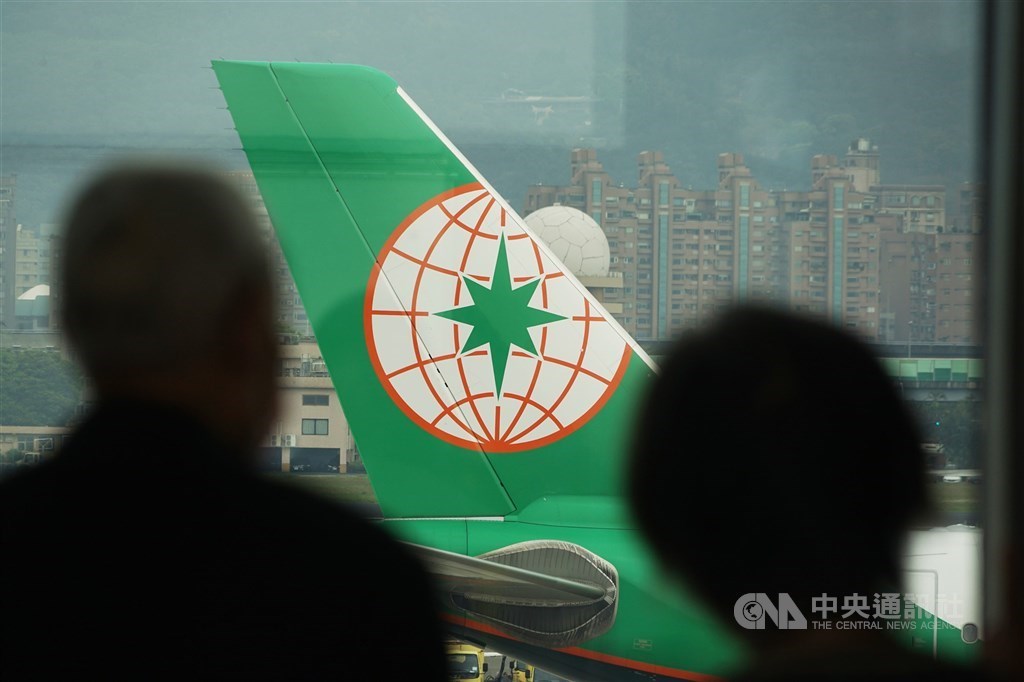 Taoyuan, Sept. 4 (CNA) One of three Taiwanese EVA Airways pilots who recently tested positive for COVID-19 was fired Saturday after an investigation showed he ignored health guidelines.
The first case was identified on Aug. 28 and soon after it was confirmed that the individual concerned was infected with the Delta variant.
On Friday, two more EVA pilots were added to the list of imported cases in Taiwan. Both tested positive for the virus after returning from Brisbane, Australia on Aug 31.
As all three aircrews had been fully vaccinated with AstraZeneca vaccine, the latest cases are classified as breakthrough infections.
The families of all three pilots have also been tested and in the most recent development, the son of one of the pilots tested positive leading to his high school being closed for two weeks.
Prior to returning a positive result, the tracks of both pilots who flew back from Australia covered Miaoli County, Hsinchu County and Taoyuan City.
After further investigation, the second pilot, designated case No. 16120, was officially fired by EVA Airways for ignoring health guidelines.
After returning from an earlier long-haul flight from Chicago, the pilot was required to follow a seven-day enhanced self-health management guidelines for fully vaccinated pilots, as issued by the Taiwan Centers for Disease Control (CDC). However, the pilot left his home on multiple occasions to meet with friends and family in Hsinchu and Taoyuan.
The pilot violated the guidelines by going out for meals with friends during his self-health management period, and by not alerting the local health bureau prior to seeking medical treatment at a clinic, as he was required to do, EVA Airways said.
In addition, despite developing symptoms on Aug 28, the pilot disregarded them and falsified his preflight health declaration form to co-pilot a cargo flight to Brisbane on Aug. 30, the airline said.
In response, the airline convened a disciplinary review committee meeting at 10 a.m. Saturday and determined the pilot violated the guidelines as issued by the CDC, as well as two of the company's internal flight crew management policies.
The third pilot was not charged with wrongdoing under short-haul guidelines for vaccinated pilots, which allowed him to engage in outdoor activities while observing self-health management for seven days.
EVA has also submitted the fired pilot's case to the Civil Aeronautics Administration (CAA), where he could face a fine between NT$100,000 and NT$1 million.
At a routine Central Epidemic Command Center (CECC) press conference on Saturday, Director-General Chou Jih-haw (周志浩) noted that depending on the follow up report by the CAA, EVA Airways could also be subjected to penalties.
The CAA also demanded EVA recall all flight crew members who flew the Chicago route since Aug 21.
In a previous statement, Health and Welfare Minister Chen Shih-chung (陳時中) said that while there were no overlaps between the Chicago flight schedules of all three EVA pilots, they did stay at the same location when observing quarantine in the city.
Currently, 283 aircrew have returned from Chicago and are observing self-health management at home.
EVA has also suspended all flights between Taipei and Chicago.
Additionally, in light of the aggressiveness of the Delta variant, the CECC has mandated that all fully vaccinated flight crew on long-haul flights must quarantine at company dormitories or quarantine hotels for five days, followed by nine days of enhanced self-health management starting Sept 3.
View All