CORONAVIRUS
/
Greater Taipei COVID patients may be transferred to ease hospital load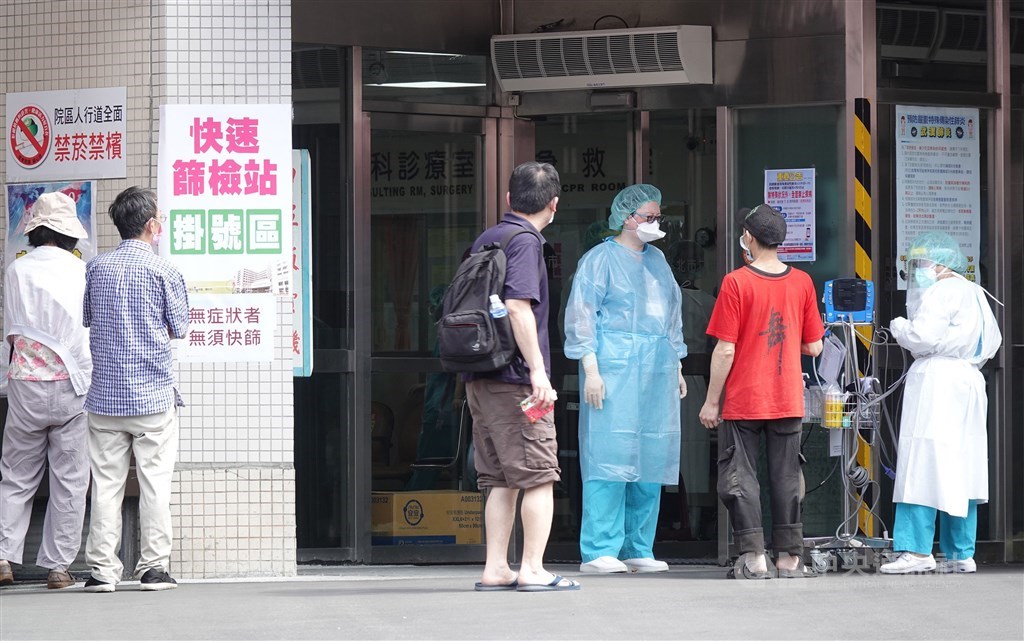 Taipei, May 26 (CNA) COVID-19 patients in Taipei and New Taipei, the epicenter of the current domestic outbreak, may be sent to other parts of Taiwan for treatment, to reduce the load on the hospitals in the two northern cities, the Central Epidemic Command Center (CECC) said Wednesday.
Health Minister Chen Shih-chung (陳時中), who heads the CECC, said regional hospitals should follow the directives from their local emergency operation centers on how best to allocate medical resources, which may include transferring patients from northern to southern parts of the country.
"Our hospital capacity (in Taipei and New Taipei) is very tight at the moment, but it has not collapsed," Chen said at the CECC's daily press conference.
He was responding to a public petition made by a union representing the Taipei City Hospital network, which said all the hospitals in the network were under strain.
"It's not that our frontline healthcare workers are not willing to shoulder their responsibility to protect Taiwan, but the hospital network is currently overloaded," the union said. "We are very afraid of being pushed to the front line in a situation where there is inadequate manpower and equipment."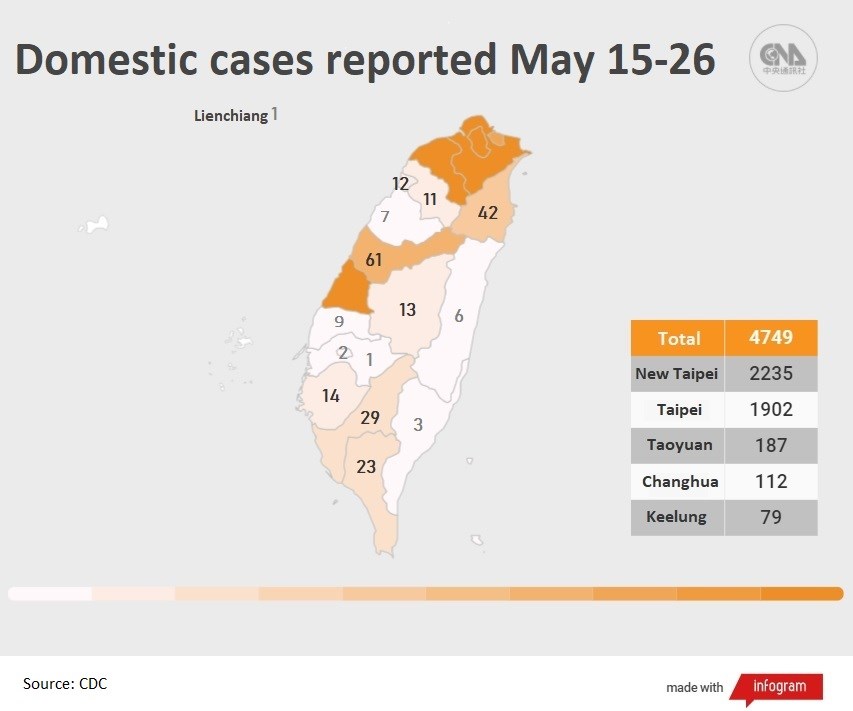 In response, the CECC said there are several ways to address the problem, including more efficient triage of patients.
For example, only patients with severe COVID-19 symptoms should be admitted to hospital, while others should be sent to government quarantine centers or quarantine hotels, the CECC said.
It also noted that hospitals in Taipei and New Taipei are now accommodating two patients instead of one in each of their designated COVID-19 rooms.
The CECC said, however, it was also issuing new guidelines that would help ease the load on hospitals, allowing the discharge of patients 10 days after they test positive, once they have a low virus load, as indicated by a CT level of 30 or over.
Such patients would now be required only to isolate and conduct self-health management for seven days, the CECC said.
As of press time, the CECC has not released any new information about the current hospital capacity in Taiwan - its available beds, ICUs, negative pressure isolation rooms or ventilators.
View All