Premier vows to speed up TRA reforms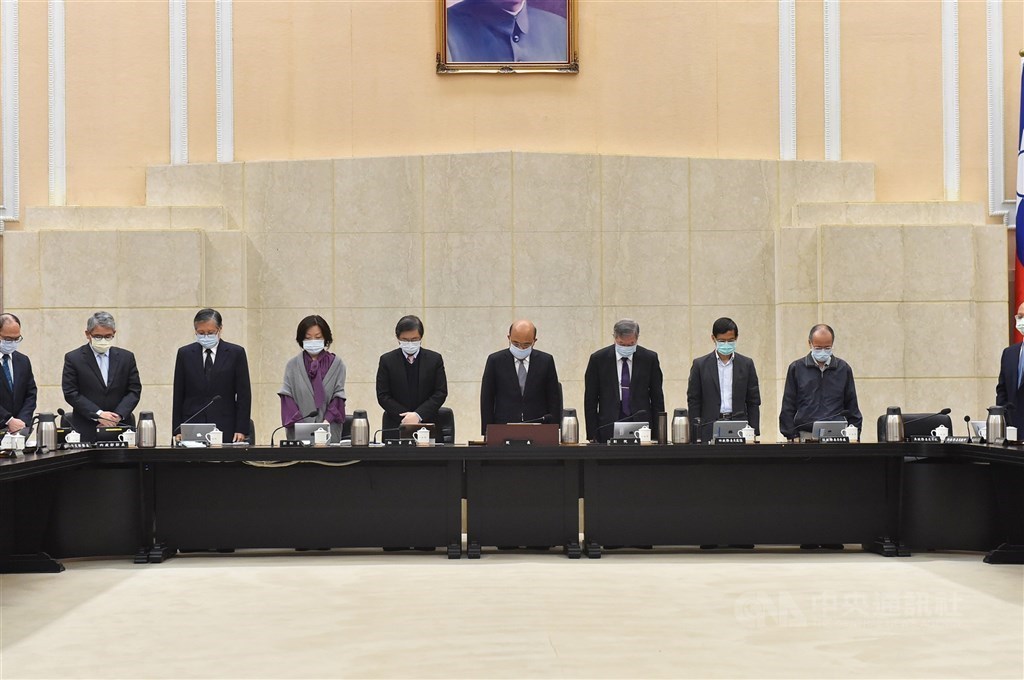 Taipei, April 8 (CNA) Premier Su Tseng-chang (蘇貞昌) pledged on Thursday to speed up the reorganization of Taiwan Railways Administration (TRA) operations, while apologizing to the victims of a deadly train crash last week that resulted in 50 deaths.
Speaking at a weekly Cabinet meeting, Su cited directives from President Tsai Ing-wen (蔡英文) and said the TRA is in need of organizational restructuring to improve safety management and operational efficiency.
The government will help the TRA resolve its financial difficulties and find a sustainable business model, he said.
Su's remarks came after a train accident on April 2, in which a TRA Taroko Express hit a truck that had fallen onto the track as it was about to enter Qingshui Tunnel in Hualien County, eastern Taiwan.
The government's priority is to ensure the safety of TRA services, including the construction projects it has contracted out to private firms and how they are supervised, Su said.
In order to achieve that goal the Ministry of Transportation and Communications, Ministry of Labor and Public Construction Commission will all need to be involved, the premier said.
In addition, the TRA must develop smart surveillance and warning systems for train tracks so that any potential safety hazard can be detected immediately, Su said, adding that "the government will pay whatever it costs."
Su also apologized to the victims on behalf of the government, saying that the TRA launched a major overhaul following the 2018 derailment of a Puyuma Express.
Since that accident, which left 18 dead, the government has adopted 109 out of 144 improvement in TRA operations proposed by a report into the deadly crash, he added.