Tourists return to Taiwan after inaugural 'bubble flight' to Palau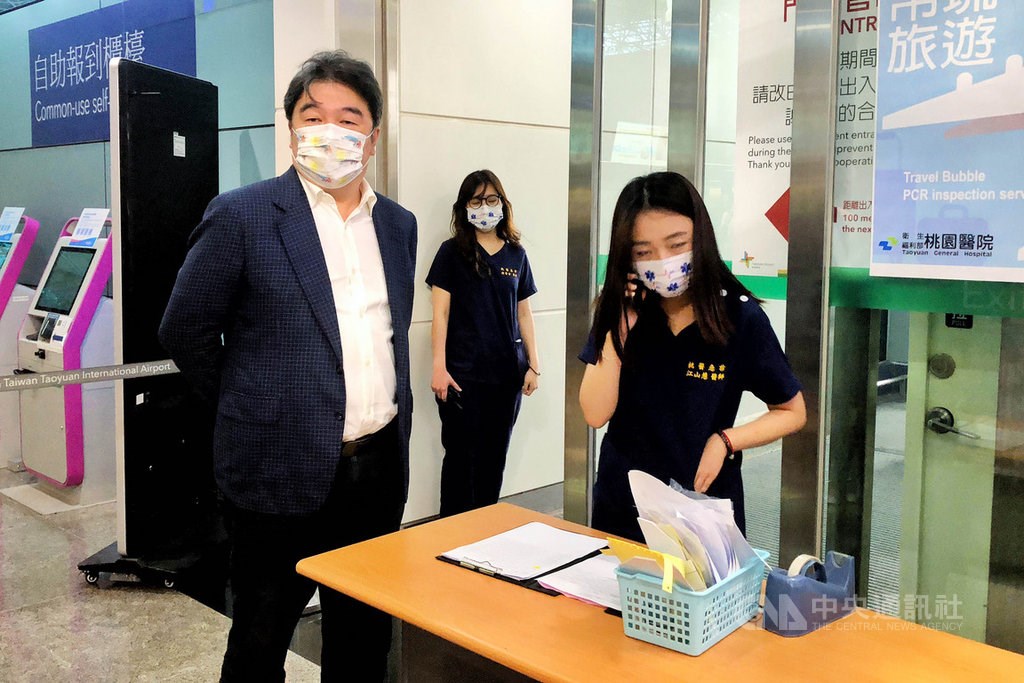 Taipei, April 5 (CNA) Tourists who took the inaugural travel "bubble flight" from Taiwan to Palau that departed Taoyuan last Thursday returned to Taiwan Sunday night.
The China Airlines (CAL) flight was scheduled to land at 10:50 p.m. but arrived at Taoyuan International Airport at 10:30 p.m.
Many Taiwanese tourists on the flight expressed satisfaction with the experience. Chen Mei-yun (陳美雲), said she was very happy about the trip to Palau after being unable to go abroad since Taiwan closed its borders to inbound and outbound tour groups on March 19 last year due to the COVID-19 pandemic.
Full quarantine measures were put in place in Palau Chen said, adding that the Taiwanese tourists were required to travel in groups and wear face masks as part of itineraries designed to avoid contact with locals and crowded areas.
A Taiwanese businessman, also surnamed Chen (陳), who was part of one of the tour groups said Palau has introduced solid COVID-19 protocols attached to the travel bubble that made Taiwanese tourists feel like "this country has opened its doors just for us" and that they were engaged in citizen diplomacy.
Taoyuan International Airport Corp (TIAC) President Jerry Dan (但昭璧) said the tourists largely passed through immigration with no hitches but suggested tour guides and travelers should familiarize themselves with the immigration clearance process.
When the tourists returned to Taiwan, they were kept apart from other travelers, while dedicated duty-free shops and toilets were arranged for them. The National Immigration Agency also set up a special service counter to check their travel documents, according to the border control unit at the airport.
Individuals returning to Taiwan from Palau are required to complete an online health declaration and if they show no COVID-19 symptoms are subject to five-days of "enhanced" self-health management, with a mandatory PCR test on the fifth day. If the result is negative they then have to practice "normal" self-health management for 9-days instead of undergoing the usual 14-day quarantine.
After the inaugural flight, CAL will operate two round-trip flights per week -- on Wednesdays and Saturdays.
The airline is using a 158-seat Boeing 737-800 aircraft on the Palau-Taiwan route.
A maximum of 110 people from Taiwan will be allowed on each flight, while 48 seats are reserved for residents of Palau, so a maximum of 220 people are able to visit Palau from Taiwan each week.