CORONAVIRUS
/
Taiwan to tighten border control, quarantine measures in January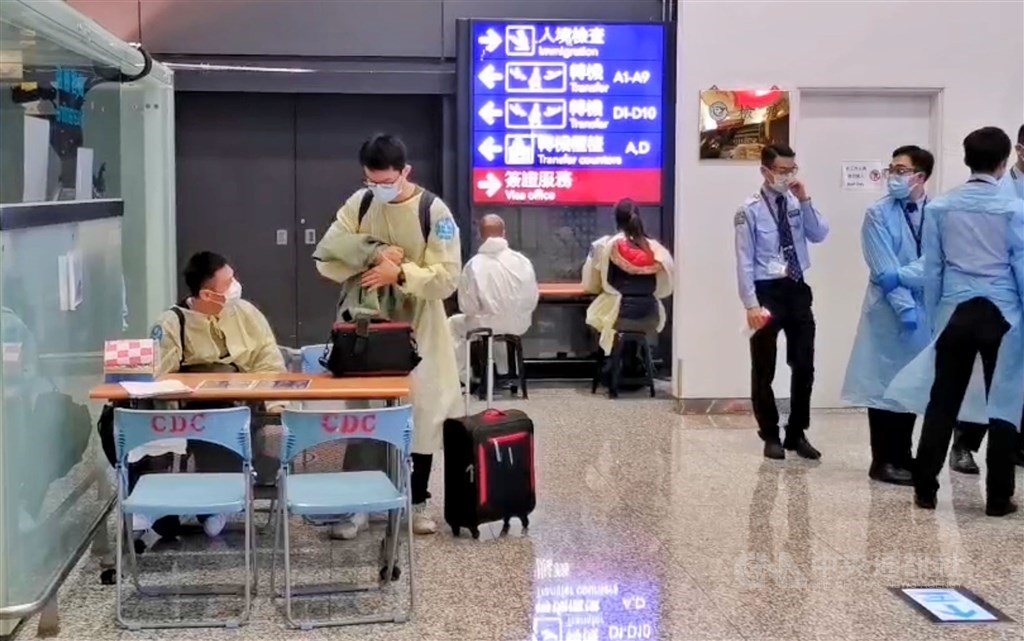 Update: Taiwan suspends entry of international students
Taipei, Dec. 30 (CNA) Taiwan will impose more stringent border and quarantine restrictions in January, in response to a new variant of the COVID-19 virus that was first detected in the United Kingdom, the Central Epidemic Command Center (CECC) said Wednesday.
Starting Jan. 1, only Taiwan citizens, residents and people in a few other categories will be allowed to enter the country, said Health and Welfare Minister Chen Shih-chung (陳時中), who heads the CECC.
The new policy revokes the current regulations that allow foreign nationals to enter Taiwan for internships, volunteer work, family visits and medical treatment.
When the new regulations take effect Friday, all transit flights through Taiwan will also be discontinued, Chen said.
He listed certain categories of people who would be exempt from the entry ban, including foreign nationals with Taiwan residency and those entering to fulfill business contracts or for diplomatic purposes.
Foreign spouses and minor children of Taiwanese nationals will also be permitted to enter, Chen said.
In the case of Chinese nationals, apart from those with Taiwan residency, only spouses and minor children of Taiwanese citizens will be allowed entry, he said.
The same applies to Hong Kong and Macau residents, but employees of international companies, who have been transferred to Taiwan and must fulfill business contracts, will also be admitted, Chen said.
Nonetheless, Taiwan will continue to give consideration on a case-by-case basis to citizens of other countries, including China and its special regions, who apply to enter under special circumstances or in an emergency, he said.
Meanwhile, new quarantine regulations will take effect from Jan. 15, banning home quarantine, except in cases where the person lives alone or everyone else in the home will be in quarantine, Chen said.
Even then, before traveling to Taiwan, those persons will be required to sign an affidavit, declaring that their home circumstances meet the CECC conditions, he added.
All other passengers arriving in Taiwan will be required to quarantine at designated hotels or government centers, Chen said, adding that violators will be fined NT$100,000 (US$3,478) to NT$1 million.
The tighter measures are being imposed in response to a new variant of the virus that causes COVID-19. The variant was first detected in the U.K. but has now been found in Europe, Asia and Africa, Chen said.
According to British Prime Minister Boris Johnson, the new variant is 70 percent more transmissible than other strains of the virus.
As the new variant has now spread to so many countries, travel restrictions targeting specific regions would be ineffective, therefore, the most viable response is to limit the entry of foreign nationals to Taiwan, Chen said.
The tighter restrictions were announced the same day the CECC reported that a Taiwanese teenager who arrived Sunday from the U.K. had the new variant of the COVID-19 virus.
The teenager had a fever when he landed Sunday and was immediately sent to hospital, and he tested positive for COVID-19 the next day, Chen said.
The patient has only mild symptoms of the disease and is in stable condition, according to Chen.
View All