CORONAVIRUS
/
Pilot fined NT$300,000 for impeding epidemic control probe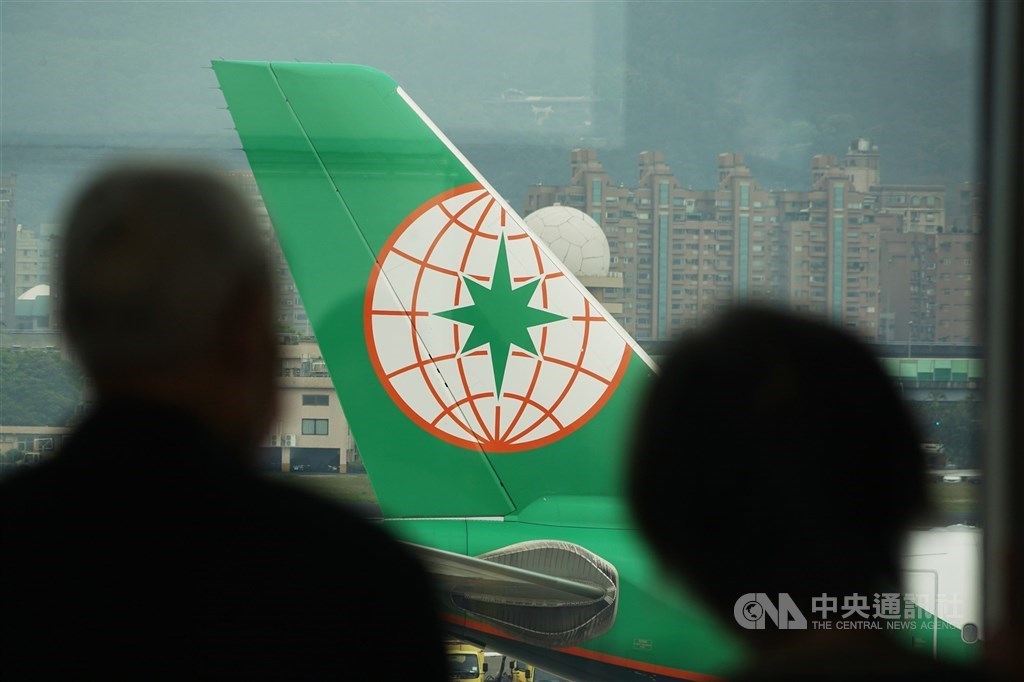 Taipei, Dec. 22 (CNA) An EVA Airways pilot from New Zealand, who was recently diagnosed with COVID-19, was fined NT$300,000 (US$10,649) Tuesday for failing to provide comprehensive information during the contact tracing process by Taiwan authorities.
The Department of Public Health in Taoyuan, the city where the pilot lives, said he had violated the Communicable Disease Control Act, after he tested positive for COVID-19 on Dec. 20.
When the pilot was asked to list the places he had visited and the people with whom he had come into contact since his most recent entry into Taiwan on Dec. 4, he "failed to provide detailed and accurate information," the department said in a statement.
Instead, he said he could not remember his movements after his three-day home quarantine period, which is the standard time for flight crews in Taiwan, and he did not mention that he had been in close contact with a Taiwanese woman Dec. 7-12, the department said.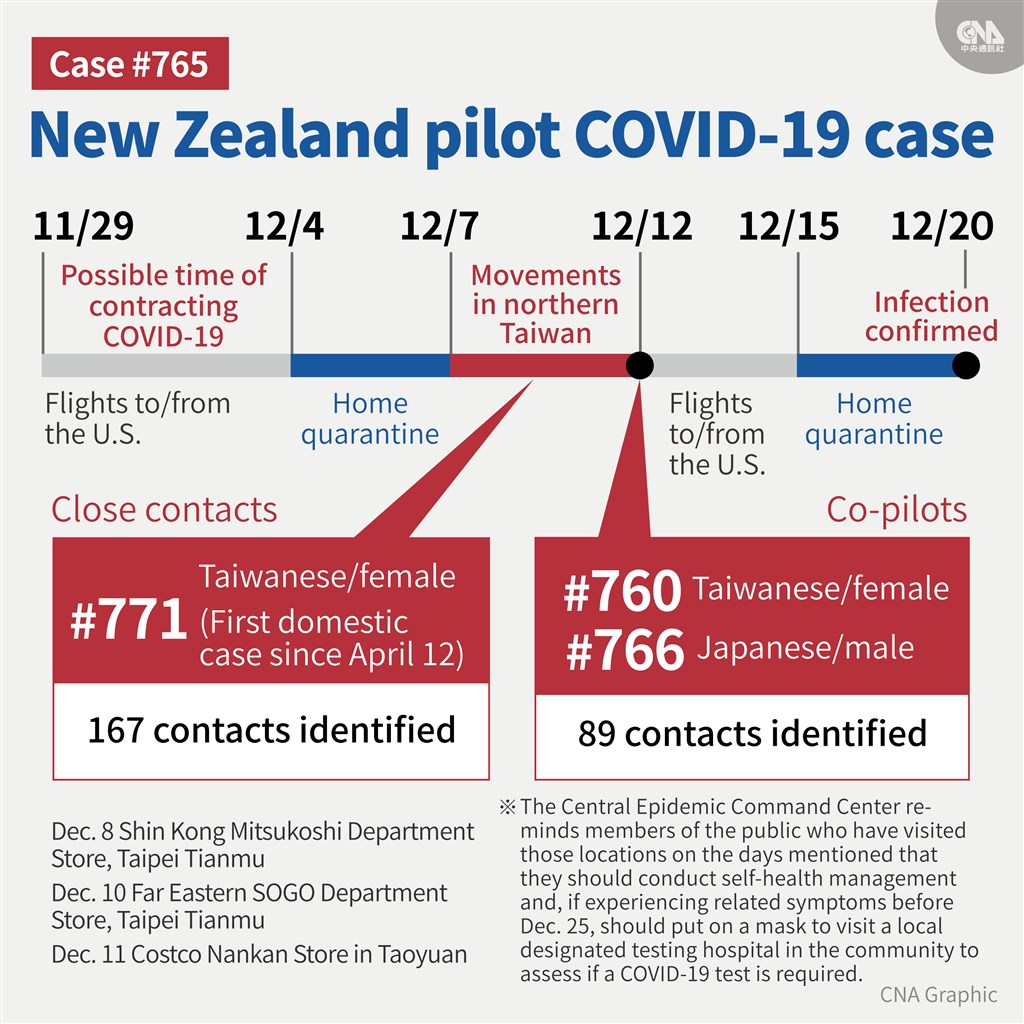 The woman, in her 30s, tested positive for COVID-19 on Tuesday, becoming Taiwan first domestic case since April 12.
In addition to the New Zealand flight captain, two other EVA Air pilots were confirmed on Dec. 18 and Dec. 20, respectively, to have contracted the virus. The three pilots were part of the crew on a round trip flight from Taiwan to the United States, Nov. 29 to Dec. 4.
The captain's lack of cooperation hampered authorities' efforts to take timely epidemic control measures, which increased the risk of the virus spreading to other people in the community, the Taoyuan health department said.
Measures have been taken to disinfect the public places where the flight captain, listed as Case 765, and the Taiwanese woman visited, the department said.
Meanwhile, EVA Air said in a press release Tuesday that its fact-finding and disciplinary committees will examine whether the New Zealand captain had violated any epidemic control regulations and if he tried to avoid and impede the epidemic control probe.
If the committees find that he did break those rules, he will be fired, the airline said.
View All