CORONAVIRUS
/
Taiwan reports 3 COVID-19 cases, marks 200 days without local infection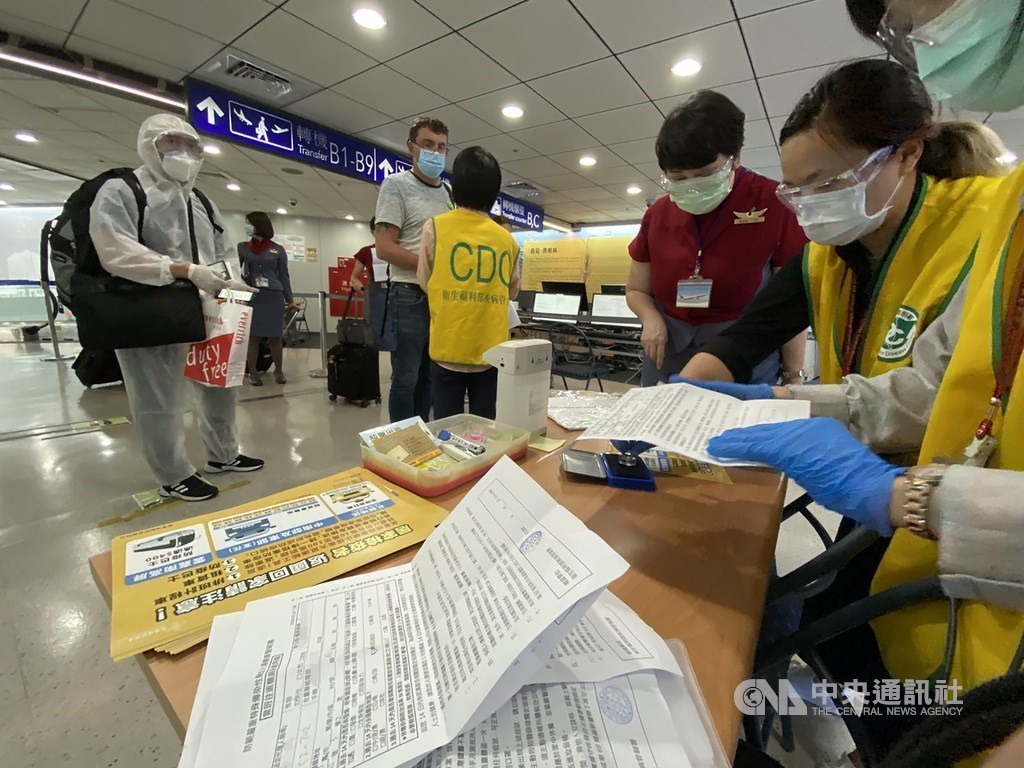 Taipei, Oct. 29 (CNA) Taiwan confirmed three new imported cases of COVID-19 on Thursday and marked 200 days since its last reported domestic infection on April 12, according to the Central Epidemic Command Center (CECC).
One of the new patients, a Taiwanese man in his 30s who works in the Philippines, developed symptoms from Oct. 14, which he self-treated with over-the-counter drugs, CECC spokesman Chuang Jen-hsiang (莊人祥) said at a press briefing.
Upon his return to Taiwan on Oct. 25, the man reported his symptoms to health workers at the airport and was sent to a quarantine facility after being tested for COVID-19, Chuang said, adding that the results came back negative.
The following day, he sought treatment for a cough, chest pains and muscle soreness, and was found to be suffering from pneumonia. He was tested again for COVID-19, though, and this time the results came back positive, Chuang said.
The CECC said it had asked 20 people who sat near the man on his flight and are currently undergoing their mandatory 14-day quarantine, to closely monitor their health due to the possibility they had been exposed.
Another of the patients is a Taiwanese resident of the United States in her 60s who attended a gathering with friends in that country on Oct. 15, Chuang said.
After two people at the gathering were later diagnosed with COVID-19, the woman took a polymerase chain reaction (PCR) test on Oct. 20, but the results came back negative, he said.
The woman returned to Taiwan on Oct. 27 and was tested at the airport after reporting that she had developed a light cough and runny nose during the flight, Chuang said. Her results came back positive on Thursday, he added.
The third new patient is an Indonesian migrant worker in her 20s, who arrived in Taiwan on Oct. 15.
According to Chuang, she took a COVID-19 test on Wednesday ahead of completing her two-week quarantine, and was diagnosed with the disease on Thursday.
She is currently asymptomatic, Chuang said, and did not come into contact with anyone during her stay at the quarantine facility.
Chuang also noted that Thursday marked 200 days since Taiwan recorded its last domestic COVID-19 infection. In total, Taiwan has reported 553 cases, of which 461 have been classified as imported.
To date, 513 of the patients have recovered, seven have died and 33 are undergoing hospital treatment, according to CECC statistics.
View All