CORONAVIRUS
/
Taiwan authorities tracing contacts of Taiwanese COVID-19 patient in HK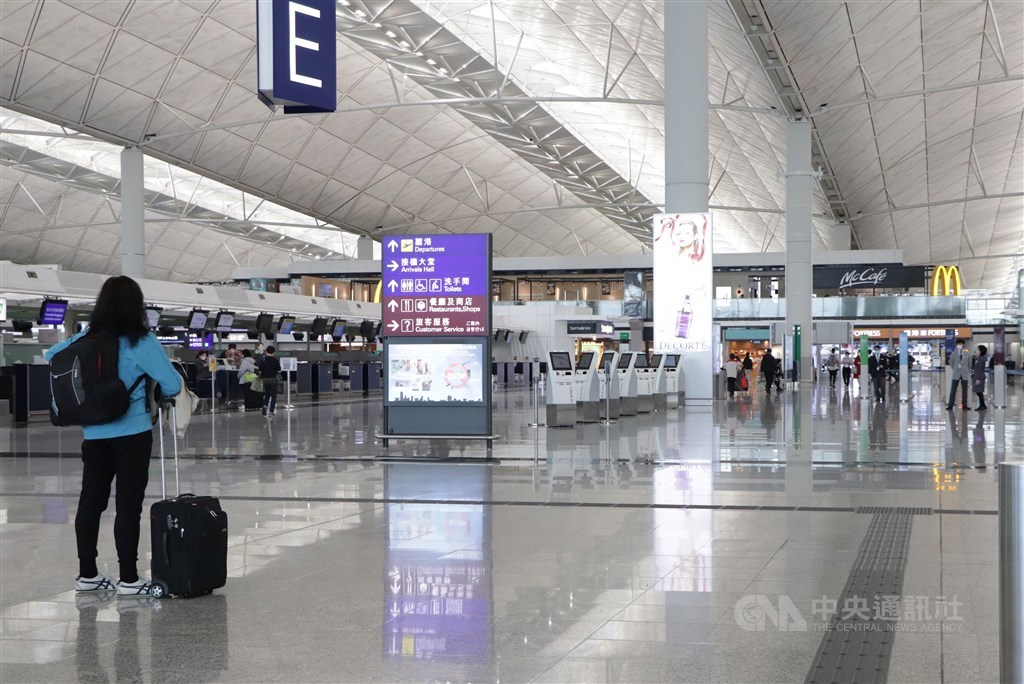 Taipei, Aug. 6 (CNA) Health authorities in Taiwan are trying to identify all the persons who may have come in contact with a Taiwanese woman who tested positive for COVID-19 a few days ago, after her arrival in Hong Kong, the Central Epidemic Command Center (CECC) said Thursday.
The woman, in her 50s, returned to Taiwan from abroad on June 20 and left on July 27 for Hong Kong, where she tested negative on arrival, CECC spokesman Chuang Jen-hsiang (莊人祥) said at a press conference in Taipei.
After she broke quarantine, however, she was tested again on Aug. 2 and found to be positive, Chuang said, adding that it was not clear whether the woman was asymptomatic.
Her case has been classified in Hong Kong as a domestic infection, given the virus' average incubation period of 2 to 12 days and because it is not known exactly when the woman broke quarantine, Chuang said.
"She may have become infected in Hong Kong or in Taiwan, so we are trying to identify her contacts here," Chuang said.
He said that while in Taiwan, the woman had spent most of her time in the northern part of the country.
On the question of the woman's travel history before her return to Taiwan on June 20, Chuang declined to give any information, citing privacy concerns.
The case is the latest in a series of infections among people who traveled recently from Taiwan and tested positive for COVID-19 on arrival in another country.
Over the past two months, two people from Japan and one from Thailand were among those diagnosed with COVID-19 upon return home from Taiwan.
On Wednesday, the CECC said two of those three cases had been closed, as it had concluded that they posed no risk of community spread in Taiwan.
However, the case of a Japanese engineer, who tested positive for COVID-19 after returning to his home country on Aug. 1, is still being investigated, as is the case of a Belgian man who tested positive last week in Taiwan, according to the CECC.
Taiwan has not recorded any domestic cases of COVID-19 since April 12, CECC data shows.
The CECC on Thursday confirmed one new imported case, bringing the total number in Taiwan to 477, with 385 classified as imported. To date, 443 of those patients have recovered, and seven have died, while the others are in hospital.
View All