Taoyuan airport 'day trip' slots sell out quickly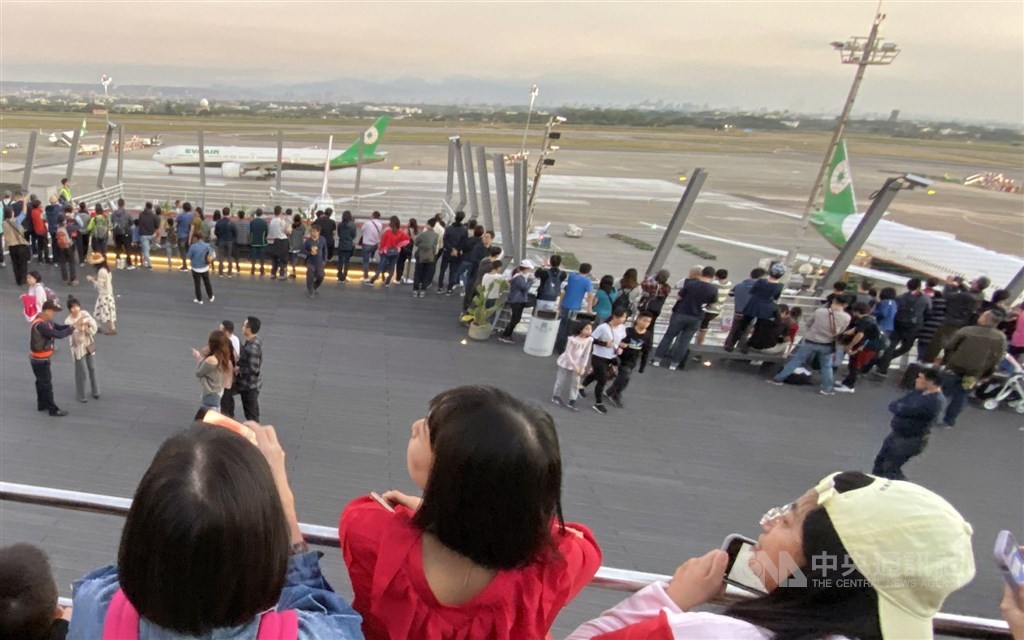 Taipei, July 17 (CNA) Day trips promoted by Taiwan Taoyuan International Airport have sold out in under 30 hours, with the first 100 free tickets disappearing in five minutes and the 4,000 paid tickets being scooped up by Thursday, the airport's event page showed.
Following three-hour day trips offered by Taipei Songshan Airport in early July that drew thousands of applicants, the Taoyuan airport went a step further by offering a one-day tour of the country's main international gateway.
A total of 12 trips are being arranged to the airport's two terminals every Thursday and Saturday between July 25 and Aug. 29, and they will accommodate a total of 4,100 people, said Taiwan Taoyuan International Airport Co. (TIAC).
The first 100 free slots were immediately taken when the campaign was launched Wednesday at noon, and the others that cost NT$1,000 (US$34) were sold out by Thursday afternoon, according to the company.
The tours will take visitors to aprons (where airplanes are parked), waiting rooms and outdoor observation decks, TIAC said.
Visitors will also be treated to lunch at the airport's VIP lounge, taken for duty-free shopping, and given the chance to participate in a lucky-draw offering round-trip flight tickets to countries in Northeast Asia and Oceania, the company said.
Participants in the Taoyuan tours will not get the chance to board an airplane as they did in the Songshan Airport tour, but they will be able to take the airport MRT between terminals and stay at the Novotel airport hotel at a discount, according to TIAC.
Both Taiwanese and foreign nationals were eligible for the program, but cannot have traveled overseas 14 days before the event, it said.
Meanwhile, there have been discussions between the airport and major airlines in Taiwan to offer real flights around Taiwan's perimeter to provide "semi-travel experiences" amid the COVID-19 scare.
No decisions on such a plan have been finalized, and according to the Civil Aeronautics Administration, airlines will have to submit flight plans for such flights because there will be take-offs and landings.