CORONAVIRUS
/
Taiwan considering easing ban on international flight transfers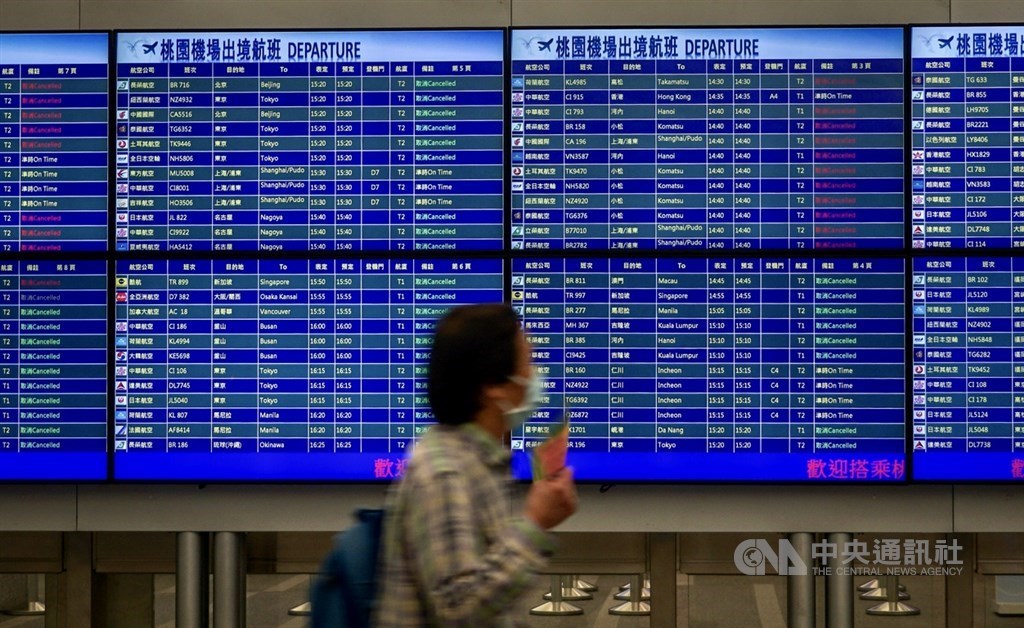 Taipei, June 13 (CNA) Taiwan's Central Epidemic Command Center (CECC) is considering lifting its ban on international air passengers transiting through Taiwan on the condition that they not enter the country and board connecting flights within eight hours of arrival.
While the policy is still in the planning stage with no timetable for when it might be put in place, it would likely give priority to travelers on flight routes between North America and Southeast Asia, CECC deputy head Chen Tsung-yen (陳宗彥) said Saturday.
Taiwan halted international flight transfers through Taiwanese airports on March 24, just days after banning entry to foreign nationals, with some exceptions, on March 19, in response to an uptick in COVID-19 cases that month.
Since then, the outbreak has been successfully contained, with no locally transmitted cases reported since April 12.
In a telephone interview with local media Saturday, Chen said the CECC reached a consensus on flight transfers after three meetings with the Civil Aeronautics Administration and Taoyuan International Airport Corp. (TIAC), but has yet to finalize the plans for a formal review.
In the version being discussed, transit passengers would have their temperatures checked upon arrival, and would be taken to designated parts of the airport to wait for their connecting flights, Chen said.
Passengers would also be allowed to visit select duty-free shops and dining areas, where staff would wear protective gowns and face masks, he said.
To control passenger flows, travelers would have to arrive and depart on the same airline, and would be banned from spending the night in Taiwan and required to take their connecting flight within eight hours, Chen said.
He said transit passengers would not come into contact with other travelers.
Regarding the flight routes, Chen said the policy would likely give priority to services between North America and Southeast Asia, as these routes are offered by both of Taiwan's large international airlines.
Those plans may seem premature at a time when only a handful of international flights are arriving at or departing from Taoyuan International Airport, Taiwan's main international gateway.
Only 13 flights to overseas destinations were scheduled to depart from the airport Saturday, carrying an estimated 896 passengers, and 12 were scheduled to arrive with an estimated 905 passengers.
The only long-haul flights among them were a China Airlines flight from Melbourne early Saturday morning and an EVA Air flight to Toronto scheduled to depart Saturday evening.
The only connections to Southeast Asian destinations were departures to Jakarta and Kuala Lumpur and an arriving flight from Kuala Lumpur.
At present, the CECC is still trying to evaluate potential passenger volume, which remains uncertain amid the ongoing pandemic and various countries' border controls, Chen said.
View All