Environmental assessments needed for leopard cats: official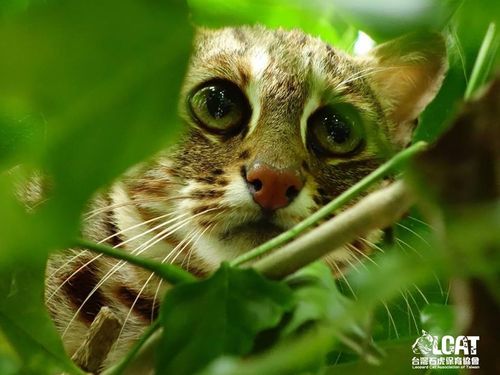 Taipei, June 8 (CNA) The government has demanded that local authorities should consider the impact on endangered leopard cats' habitats when conducting environmental assessments of development projects, Minister Without Portfolio Chang Chin-sen (張景森) said Saturday.
Chang's announcement came in wake of the Miaoli County Council rejecting a bill to protect the endemic wildcat species Tuesday, enraging conservationists.
Chang said Saturday that he has directed the Cabinet-level Council of Agriculture to survey the habitats of leopard cats, adding that Miaoli, Taichung, Nantou and Changhua counties are known to be areas in which the creatures live.
As leopard cats have been spotted in New Taipei and Hsinchu county, Chang said he has demanded that the local authorities conduct a study on the number and distribution of the animals.
The map of the animal's major habitats will be released online by the end of this year, he said, adding that data will be used when local authorities conduct environmental assessments.
Given that the leopard cat's habitat is bisected by roads and there have been roadkill incidents involving the animal, the minister said he has directed the Ministry of Transportation and Communications and Ministry of Economic Affairs to draw up short, medium and long-term plans to protect the animal.
The Miaoli County government in 2018 drafted the "Miaoli County Leopard Cat Conservation Autonomous Bill" to protect the habitats of leopard cats. However, the bill was defeated in the county council by a vote of nine to 25 earlier in the week.
Chen Chi-chung (陳祺忠), a member of the Leopard Cat Association of Taiwan, urged central and local governments to recognize the importance of wild cat conservation, and to include an environmental perspective in policy decisions.
The setback to efforts to protect the animal did not just catch the attention of environmentalists.
"Monster," the lead guitarist of Taiwan alternative rock group Mayday and Youtuber Holger Chen (陳之漢) called attention to the conservation of leopard cats by sharing an online petition on Facebook Thursday.
According to the Leopard Cat Association of Taiwan, the population of leopard cats -- the nation's only surviving wild cat living in the wild, is currently less than 500 nationwide.
Feeding mostly on mice and rats, leopard cats are roughly the size of house cats with tawny black-spotted pelts, and they thrive in Taiwan's lower elevations of around 500 meters.
In May, a provincial highway in northern Taiwan introduced a first-of-its-kind smart roadside detection system that can help prevent roadkill incidents involving the species.